Destiny 2's popular, yet challenging crucible activity, Iron Banner has come back to the Tower and has Guardians everywhere back on the grind for activity exclusive weapons and armor, in hopes of getting better rolls on the gear.
However, this time around Bungie has brought a cosmetic update to the activity's exclusive armor for the season. If you are looking to update your Iron Banner look, now is the time to hop on and appease the Iron Lords.
How to Get the New Armor Look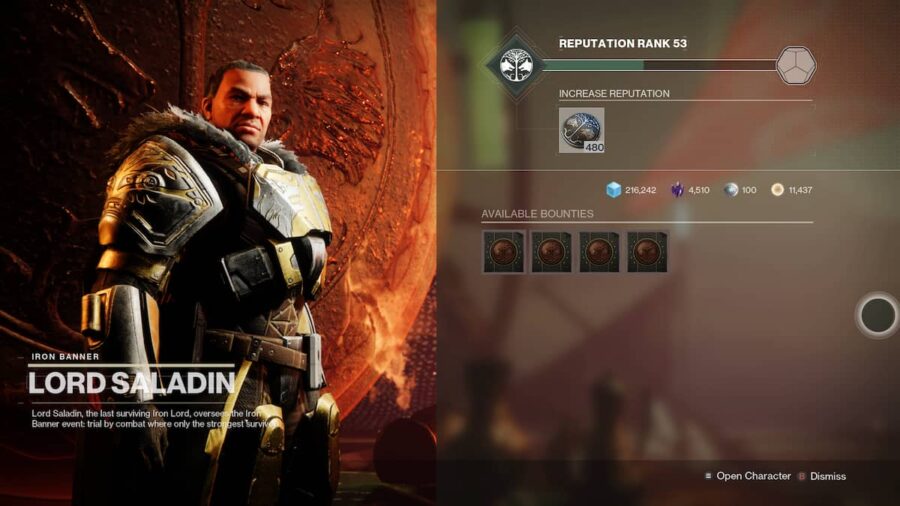 Unfortunately, this isn't an entirely new set of armor. But instead, it is an updated look to this season's Iron Banner armor set. It features new animated Iron Banner emblems that are on fire. It looks pretty cool especially against a darker shader so that the flames pop out.
Luckily, to get this new set, Guardians don't have to jump through so many hoops. All you have to do this week is just play Iron Banner. Playing matches, no matter if you win or lose them, will randomly drop Iron Banner-specific weapons and armor. The only reason it might take a while to obtain is the grind that this may require. You probably won't get the whole set in a few matches, so keep playing and the pieces will eventually drop.
However, playing matches will award you with tokens that can be used to obtain random Iron Banner gear at the Tower. Also, if you complete the Iron Banner bounties for the week, there is a better chance of the gear dropping too. Plus, it will drop as pinnacle gear, making your power level increase.
Even better though, if you obtained the armor set from previous Iron Banner weeks, and now it's deep in your vault somewhere collecting dust, you can pull it back out and it will have the updated look as well.
For more content and guides on Destiny 2, check out Destiny 2 Weekly Reset Update on Pro Game Guides!