Our Destiny 2 Ruinous Effigy Quest Steps Guide will walk you through everything we currently know about this Exotic Trace Rifle and how-to start the quest. Make sure you have the season pass, or you won't be able to access this rifle!
Ruinous Effigy Perks & Stats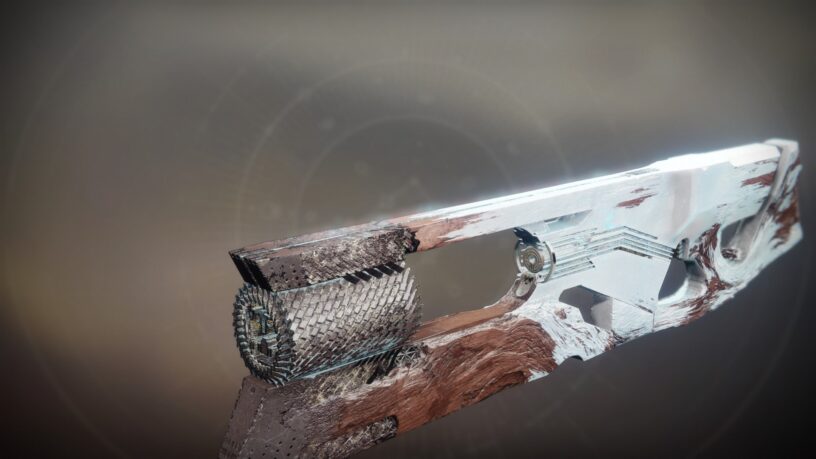 From the many wings of ruins blows a wind that will reshape this dead world.
Unique Weapon Perks & Traits
Transmutation - Final blows with this weapon collapse victims into Void Transmutations spheres.
Other Perks & Traits
Evolution - Transmutation spheres you create can be picked up and wielded as weapons by you or your allies. Light attack, Heavy attack, Guard/drain nearby combatants.
Hammer-Forged Rifling - Durable ranged barrel, Increases Range.
Particle Repeater - Constrains recoil for every bolt, Increases stability
Composite Stock - this weapon has a versatile dual-purpose stock. Slightly Increases Stability, Slightly increases handling speed.
Weapon Stats
Impact: 8
Range: 41
Stability: 66
Handling: 53
Reload Speed: 39
Rounds Per Minute: 1000
Magazine: 94
Zoom: 12
Inventory Size: 56
Aim Assistance: 84
Recoil Direction: 96
Ruinous Effigy Catalyst
Upgrades this to a Masterwork weapon. It will generate Orbs on multikills and gain a tracker that displays the number of combatants defeated with it. Masterworked weapons will also receive additional capabilities. Defeat combatants using this weapon or with Transmutations sphere, or destroy Eyes of Savathun to unlock this upgrade.
We know there's a catalyst that will come with the weapon, but we aren't sure what it does yet. Earning it is pretty standard, however, you can also use the Transmutations sphere or destroy Eyes of Savathun to unlock it.
Equinox Weapon Ornament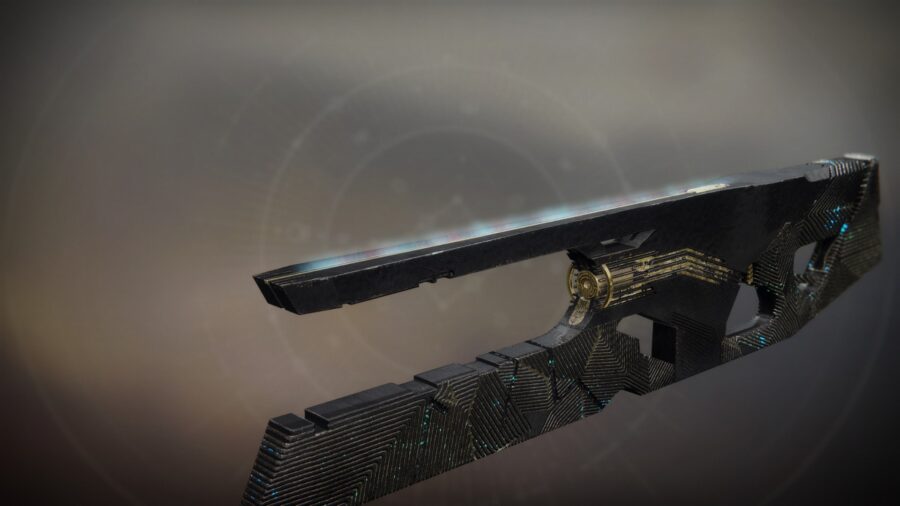 Equip this weapon ornament to change the appearance of Ruinous Effigy. Once you get an ornament, it's unlocked for all characters on your account.
Ruinous Effigy Quest Steps
Here's a full video guide on how to complete the quest! I have more details listed in the text below.
Step 1: Missive
Visit the Prismatic Recaster in the Annex of the Tower near the Drifter.

"Thing's making some weird noises. Internal gravity's all… wrong. Never done that before. Bunch of Dark energy sloshing around… linking up with something on Io. Probably none too safe. Come take a look before it explodes." —The Drifter
Do what the quest says and head over to the Driver at the Tower and interact with the Prismatic Recaster. It's a big machine with a bright orange and yellow core.
Step 2: Gift
Complete the mission "Interference" on Io.

"Savathûn will not hesitate to disrupt our progress. I call upon your strength once again, Guardian. Lay waste to Savathûn's forces in the Cradle and open the way." —Transmission from Eris Morn
Head to Io and do the weekly Prismatic Recaster mission. You'll need to do some public events then collect Umbral Traces.
Step 3: Pendulum
Collect Calcified Light fragments on Io, Titan, Mars, and Mercury using Ghost's Nav mode. Defeat Savathûn's Marionettes on Io and Titan.

Eris believes the Pyramids offer a gift in a form we will understand: weaponry. But the branch seethes with an unstable Darkness.

"Hidden chatter tells of ancient Light bubbling to the surface, coaxed forth by the Pyramid's reshaping of our worlds. Furthermore, Savathûn's scouts chase the Pyramid like hungry dogs. She chains their will with ritual and spell-craft. Destroy them. Let the branch consume the Marionettes' bound essence and stabilize it by consuming calcified fragments. My incantations will coopt Savathûn's binding ritual and link the Pyramid's gift to you." —Transmission from Eris Morn
These require you to do some parkour like jumps to get to each of the fragment locations. You can find all of them in the video listed above!
For the Marionettes, you'll want to run around the map on either Io or Titan and wait to see that a named champion has arrived. The text will show up at the bottom left of your screen. Kill these champions and eventually the Marionettes will spawn which you need to kill.
Step 4: Feed
Defeat targets with Void damage, chain precision multikills, and complete Gambit or Reckoning.

Higher tiers of Reckoning and defeating invaders/defeats as an invader grant additional progress.

The branch, though tempered and bound, still has a ravenous emptiness at its core. Find power on which it can feed.

"We cannot deny the Pyramid's power encased within this branch. With it bound through Savathûn's magic and tempered in Calcified Light, we may safely unleash its potential. Exploit this. Let the branch feed upon the Taken, upon those linked to Darkness by Worm or desperate promise, upon those with hearts of malice. From their ruin, we will cast a new weapon." –Transmission from Eris Morn
You'll get 50% towards the total for a Gambit Prime match, 33% for a Tier 3 Reckoning Run, 22% for Tier 2, and 17% for Tier 1. You also get 5% for each Invasion kill you get in Gambit. Break out your Void damage weapon and head into some Lost Sectors and grind it out to finish the Void damage and chain precision multikills.
Step 5: Shape
Decrypt your Gift at the Umbral Decoder.

The branch is sated and bound within an engram formed from Eris's incantations. The Gift is ready to take its true shape.

"Touch of Malice serves as a blueprint for this weapon. It was crude, vicious, but what I have made for you here is a thing of beauty. It is a catalyst of change, and nothing it graces will ever remain the same." –Transmission from Eris Morn
Head back to the Tower and to the Prismatic Recaster to obtain your new Ruinous Effigy!