There are numerous resources, materials, and items in Diablo Immortal. This includes gold, Hilts, and more. But one that you will need, especially in the late game, is Platinum. This may leave you wondering how to get Platinum and the best way to farm it in Diablo Immortal.
Best ways to get Platinum in Diablo Immortal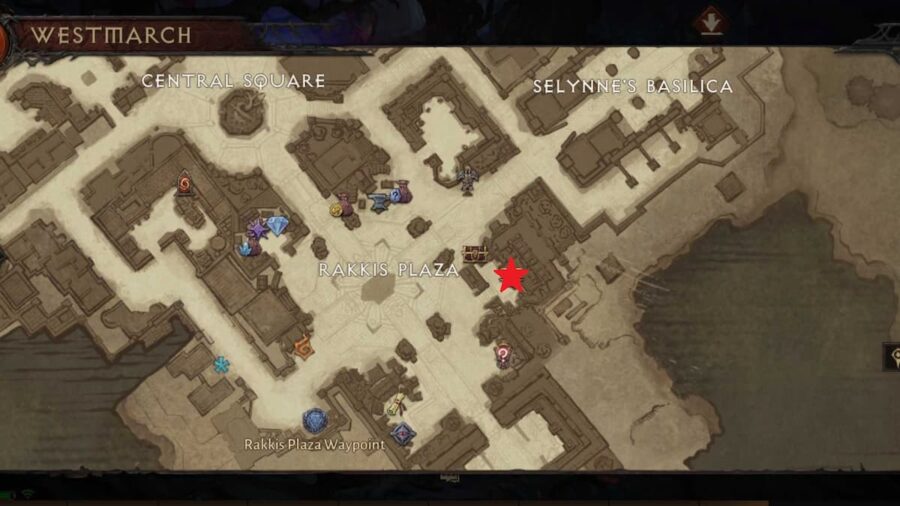 The best ways to get and farm Platinum would be to complete your Daily Quests or to purchase from the in-game store. It is not a full premium currency but does require the premium currency to purchase. Outside of purchasing it, completing Daily Quests is the best way to farm Platinum.
Alternatively, you can see unwanted items to Dya in the Marketplace in Westmarch marked on the map above. This will give you varying amounts of Platinum, but we still recommend completing your Daily Quests to get the most amount of this currency.
What is Platinum and how to use it in Diablo Immortal
Platinum is a semi-premium currency, as it can be obtained in-game or through the in-game store. There are many uses for this currency, including:
Purchasing Legendary Crests
Crafting Legendary Crests
Purchasing Echo Crystals
Purchasing Marketplace Items
Related: What is Gambling in Diablo Immortal? How to unlock, rewards & more!
We recommend using Platinum on Legendary Crests, as these will increase your rewards from Elder Rifts. Echo Crystals are another worthwhile investment, and depending on what is available in the Marketplace, you can buy some good items there.
Can you purchase Platinum using microtransactions?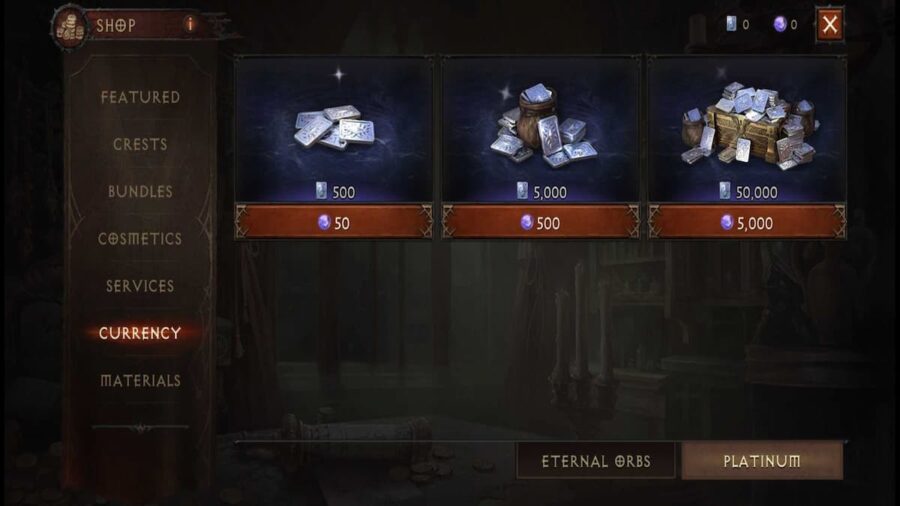 You can purchase Platinum using Eternal Orbs, which can be purchased with microtransactions. So, you can inadvertently purchase Platinum with microtransactions. But, you can earn them through playing the game as well without having to spend money.
How much is Platinum and how to buy it
To purchase Platinum, you must go to the in-game store. Once in the store, go to the Currency tab and click on Platinum in the bottom-right corner of this tab. Here are the costs for Platinum:
500 Platinum – 50 Eternal Orbs
5,000 Platinum – 500 Eternal Orbs
50,000 Platinum – 5,000 Eternal Orbs
For more information on Diablo Immortal, check out How to fix Controller Input lag in Diablo Immortal? and Are there followers or mercenaries in Diablo Immortal? on Pro Game Guides.