Dinkum is an Australian-themed life simulator. While braving the Australian Outback, you'll have to farm, fish, and hunt animals to progress each day. Taming animals like Chickens is an essential process in Dinkum to craft higher quality food from their eggs. Here is how you get Chickens in Dinkum.
How to get Chickens in Dinkum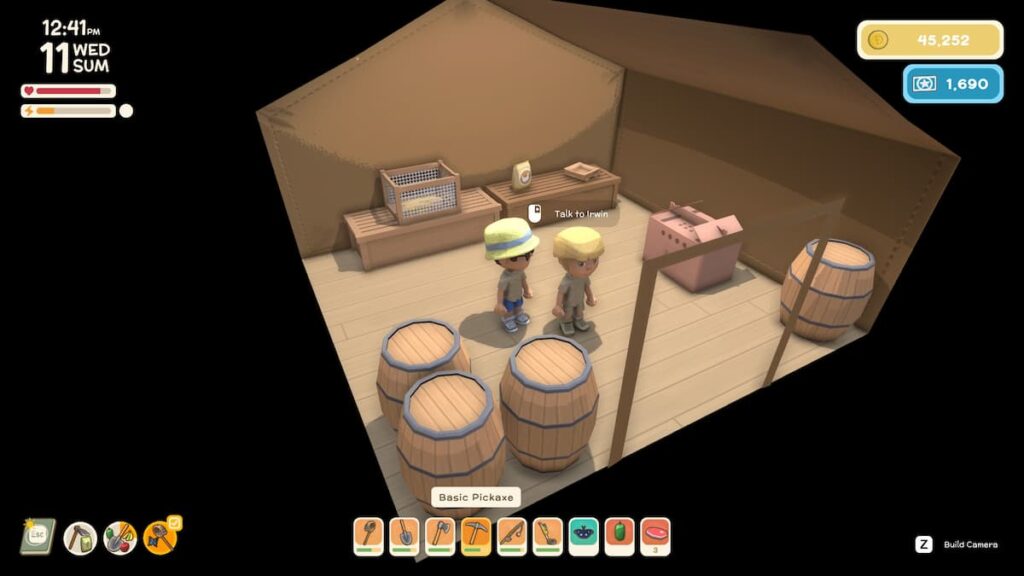 Firstly you will need to acquire the Handling License from Fletch; this is available at the start of the game for 250 Permit Points. Irwin is an NPC that will appear at the Visitor's Tent randomly. Typically you will have a new visitor every second day once John has moved to his permanent store. Irwin will sell you a Baby Chook, Animal Feeder, and Animal Food. You will need these three items to get started.
When Irwin visits your island, you should complete a task for him each time to increase your heart with Irwin. Eventually, he will ask to open a permanent shop; this will unlock Vombats and Pleeps for you to tame and nurture.
How to make a Bird Coop in Dinkum
Once you've acquired a chick, you will need a Bird Coop to house it. Head to a crafting table and craft the Bird Coop:
Bird Coop: To craft, you will need four Copper Bars, four Spinifex Tuft, two Tin Sheets, three Gum Wood Planks, and four Nails.
Place the Bird Coop where you want the chick to stay. You should surround the chick with fencing; this will prevent the chick from wandering off and protect it from aggressive wildlife. Release the chick from its box inside the area.
How to get Eggs in Dinkum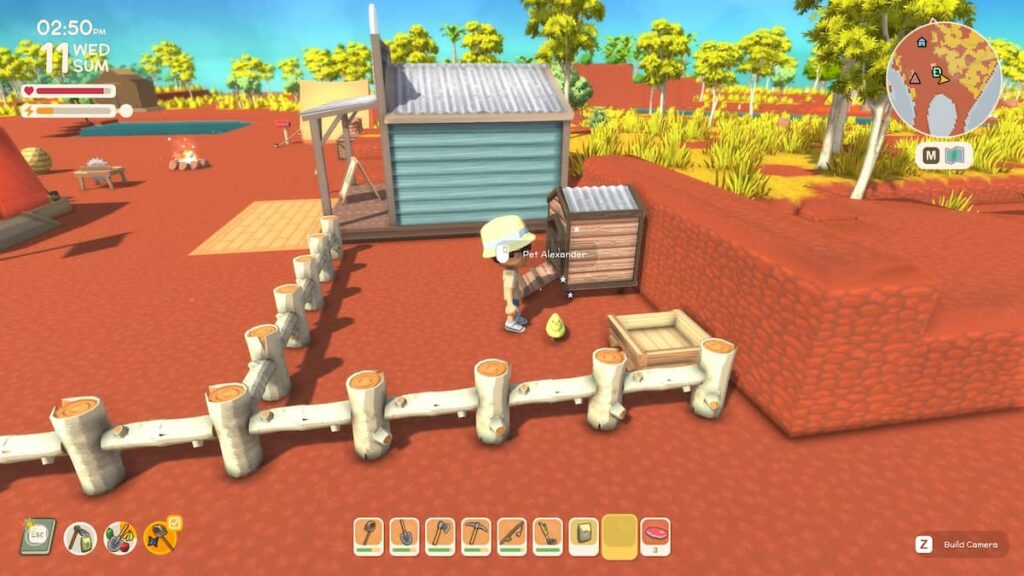 You will need to wait for the chicken to become an adult before it starts to produce eggs. You will need to look after the chicken to keep them alive and happy.
Feed the chickens regularly by placing Animal Food in the Animal Feeder.

You can make Animal Food by placing ten Grass Seeds in a Grain Mill.

Petting the chickens regularly increases their friendship.
Keep the chickens safe from wildlife.
Eggs can be sold to John for profit. However, they are best used at the Cooking Table to make high-quality food.
For more on Dinkum guides, check out Dinkum Tips & Tricks Beginners Guide and How to get Hard Wood in Dinkum here on Pro Game Guides.