Disney Dreamlight Valley is a magical life-simulation experience where you can interact with some of the best Disney characters and complete many fun-filled activities that will keep you entertained for hours. You can cook some of the best five-star meals, design your own clothes, decorate the biomes, and use your Royal Fishing Rod to go fishing for various types of useful fish. The White Sturgeon is among the rarest types of fish you can catch in the game and can benefit you. Here's how to catch one.
Where to find White Sturgeon in Dreamlight Valley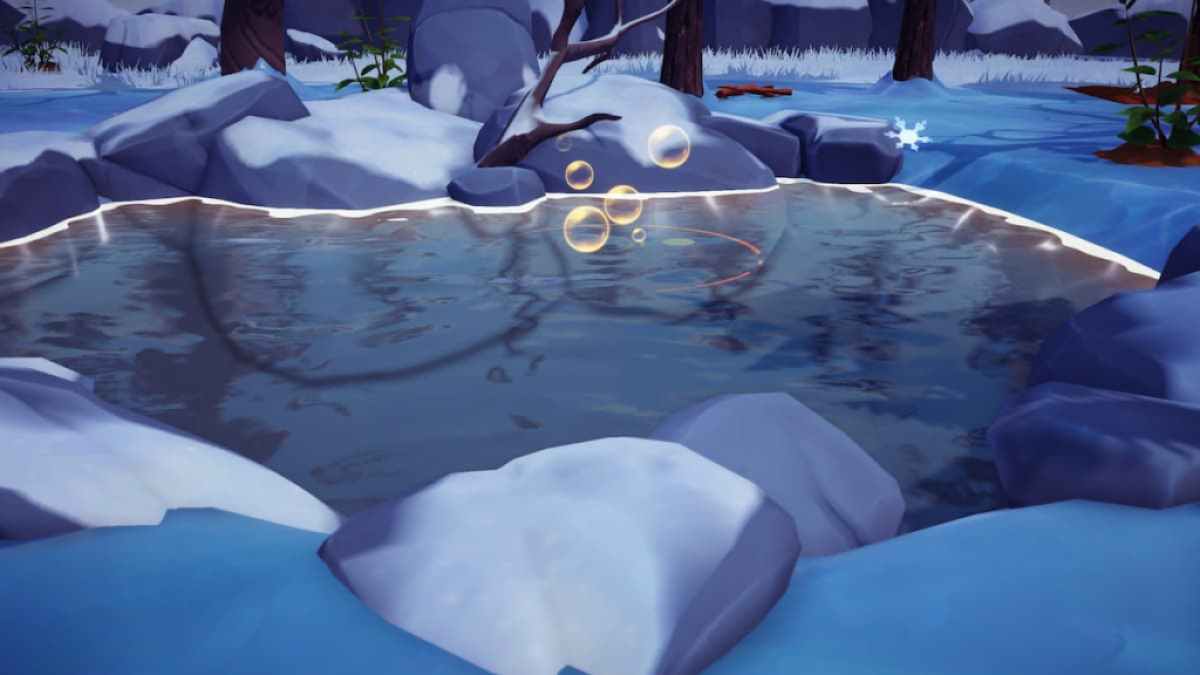 To find some White Sturgeon fish, you'll need to head over to the snowy oasis of Frosted Heights. If you don't already have the biome unlocked, it will cost 10,000 Dreamlight. Since White Sturgeon is a rare fish, you can only find it in special gold fishing spots. It can take some time for these spots to pop up randomly, so you might have to fish out the other spots until you find one.
Once you spot a gold fishing spot, you can attempt to reel the fish in. It takes four tugs to reel in gold fishing spots. Don't worry. Even if you don't get the right timing, you can keep redoing it until you catch it. However, there is no guarantee that every gold spot will have a White Sturgeon. It will take some patience to keep fishing around for it.
What can you do with White Sturgeon in Dreamlight Valley?
When you catch this rare fish, there are plenty of uses for it. Whether you're looking to make a little extra Star Coins, cook up a nice meal with it, or even use it to tame a cute critter, there are tons of benefits that can help you progress around the Valley.
The White Sturgeon is worth 1,250 Star Coins at any of Goofy's Stalls, which means you can earn a nice profit for your hard work or just eat the fish to gain 1,800 energy. However, you can make some tasty meals, such as Poached Basil-Butter Sturgeon and other fish recipes, which can be some characters' favorite gifts of the day and allow you to earn some friendship. This fish also happens to be the favorite food of the Artic Foxes. Feeding them White Sturgeons three to four times will allow you to earn them as a companion.
There are plenty of great uses for the White Sturgeon, wherever your needs are. You can also store it away for safekeeping in case you need it sometime in the future. This fish is not easy to catch, so don't forget to take a fishing role friend along with you to gather more at a time.
Looking for more tips and tricks for Disney Dreamlight Valley? Pro Game Guides has plenty of helpful guides to get you started, such as How to get a fox companion in Disney Dreamlight Valley or Where to catch an Anglerfish in Disney Dreamlight Valley!