Disney Dreamlight Valley is a magical life-simulation game available on PC and Nintendo Switch and free to play with Xbox Gamepass. Delve into the mystery of Dreamlight Valley as you chase off the Forgetting and get rid of the evil magic that plagues the Valley by teaming up with some of the best Disney characters. Craft items, decorate the Valley, complete unique questlines, and even cook special Disney-themed meals. Cooking is essential to your time in the Valley and can be incredibly beneficial. Here's how you can make this fun Pawpsicle dessert.
Pawpsicle Recipe in Dreamlight Valley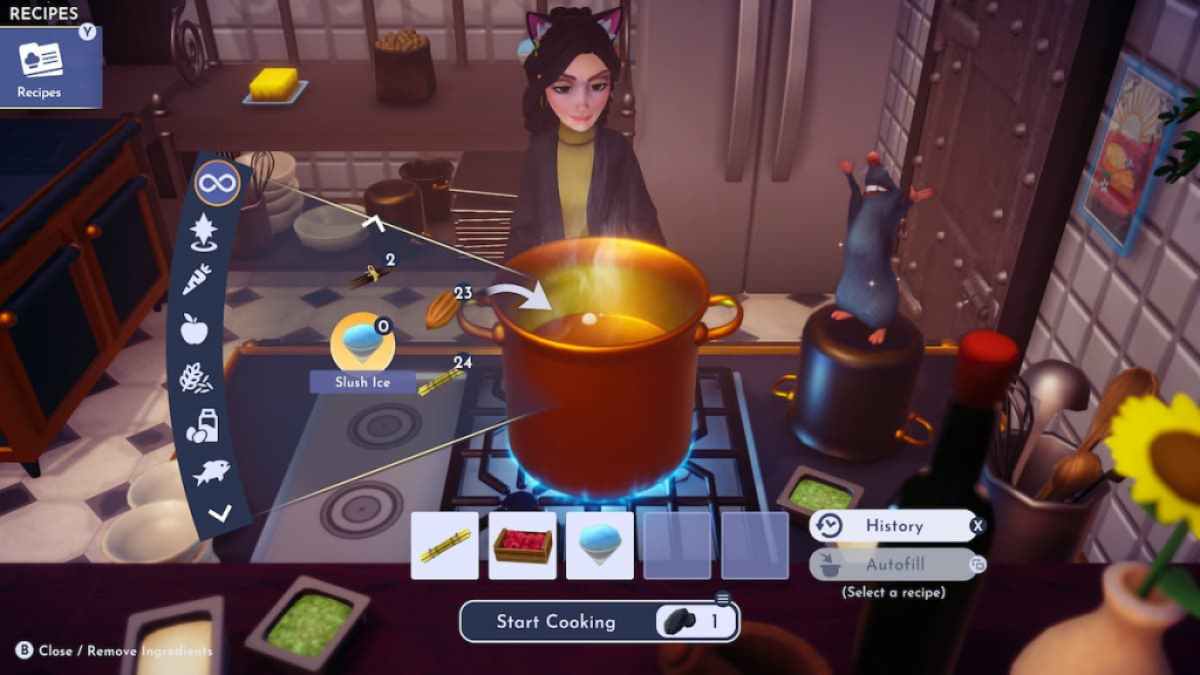 Pawpsicles are a three-star dessert dish consisting of fruity popsicles shaped like paws. While you only need three different ingredients for this, it will require you to have a more challenging element: Slush Ice. You can use this dish in various ways to assist you. When eaten, it will restore up to 987 energy or can be sold for 265 Star Coins. You could also give it as a gift to boost your Friendships with characters around the Valley. Here are all the components you will need:
Sugarcane x1
Any Fruit x1
Slush Ice x1
How to get ingredients for Pawpsicles in Dreamlight Valley
This dish can be straightforward to prepare if you already have the prerequisites. It allows flexibility by giving you the choice of any fruit on hand: Cherry, Raspberry, Blueberry, Banana, Gooseberry, Lemon, Apple, or Coconut. However, you will need to have Slush Ice available, so you must complete Remy's Friendship. Besides that more challenging ingredient, this recipe should be a breeze. Here's where you can get everything you need:
Sugarcane: Dazzle Beach, bought at Goofy's Stall for 29 Star Coins ( 5 for seeds)
Fruit: Any Biome, harvestable
Slush Ice: Chez Remy, bought from Remy's Pantry for 150 Star Coins
Combining these ingredients will create this cool, refreshing three-star treat. There are so many other recipes to learn that can be useful for gifting, restoring energy, or selling for some extra coin. The more recipes you have in your collection, the easier it is to prepare them again in the future.
Looking for more Pro Game Guides Disney Dreamlight Valley content? Check out our guides on How to make Crepes in Disney Dreamlight Valley or How to make Pan Fried Angler Fish in Disney Dreamlight Valley!