Disney Dreamlight Valley is a casual farming life-sim filled with some of the best Disney characters and more exciting upcoming characters on the way. Restore the land of Dreamlight Valley by crafting unique items, completing questlines for each character, decorating the Biomes, and even preparing special Disney-themed meals. There are tons of recipes to discover, and each one is beneficial to your time in the Valley, allowing you to boost Friendships, restore energy, or earn some extra Star Coins. Here's how you can make this simple Porridge with Fruits.
Porridge with Fruits Recipe in Dreamlight Valley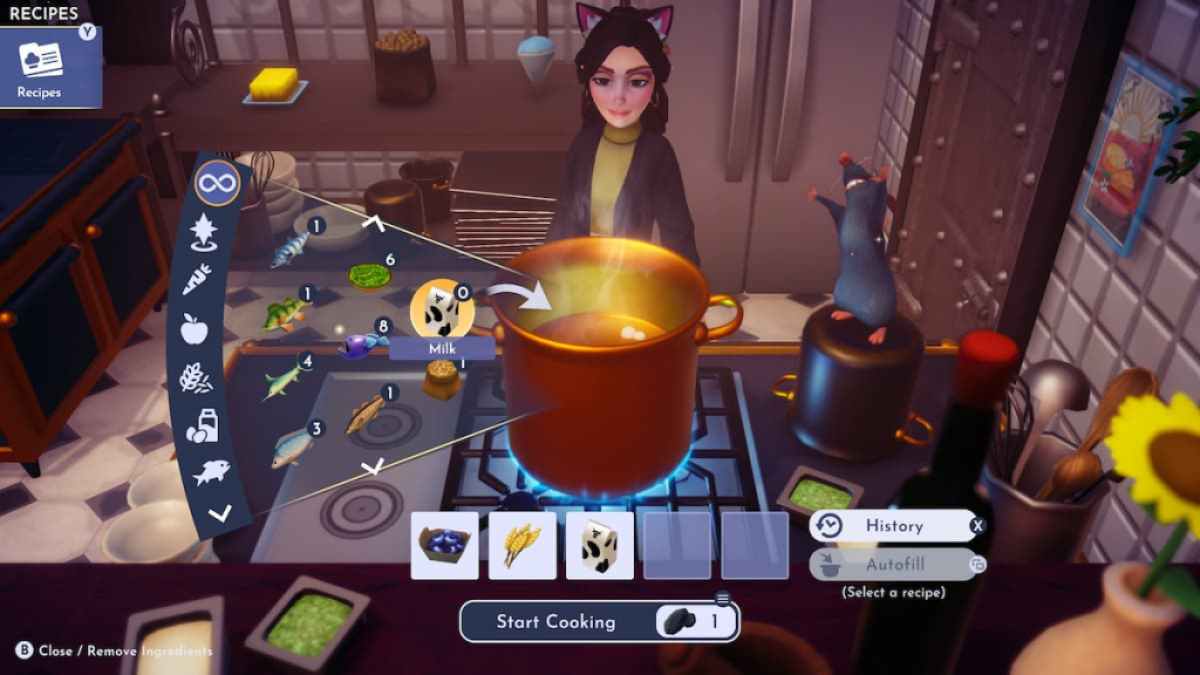 Porridge with Fruits is a straightforward recipe with plenty of flexibility for your convenience and creativity. You can substitute any fruit on hand, such as Cherry, Raspberry, Coconut, Lemon, Blueberry, Gooseberry, or Banana. Eating it will restore up to 1,335 energy, or you can sell it to collect 364 Star Coins. Some characters might also like this as a gift, so you can prepare this for them to boost your Friendship. These are all the elements you will need:
Any Fruit x1
Wheat x1
Milk x1
Where to get ingredients for Porridge with Fruits in Dreamlight Valley
All the ingredients for this three-star recipe are easily accessible and make preparing this dish much simpler. Since you can substitute any fruit you like, you can use some that you already have stored or quickly harvest some from any of the bushes or trees in the Biomes. Goofy also occasionally sells some fruit at his Stalls if you'd rather obtain some this way. Here is how you can find everything you need:
Fruit: Any Biome, harvestable
Wheat: Peaceful Meadow, bought at Goofy's Stall for 3 Star Coins ( 1 Star Coin for seeds)
Milk: Chez Remy, bought from Remy's Pantry for 230 Star Coins
Once the ingredients are collected, you can combine them at any cooking station to make this dish. We have many more recipes available for you to learn, making it easier for you to prepare them again. Many characters will want meals as their gifts of the day, so keep an eye out!
Looking for more Pro Game Guides Disney Dreamlight Valley content? Check out our guides on How to make Crepes in Disney Dreamlight Valley or How to make Pan Fried Angler Fish in Disney Dreamlight Valley!