Disney Dreamlight Valley features a plethora of flowers and other harvestable items throughout its many Biomes. Some are variants of the same type of flower, but generally, you'll need to find specific colors for crafting recipes, such as for the Blue and Silver Balloon Arch you'll need to make to complete Buzz's level 10 friendship quest. Here's where to find Blue Star Lilies in Disney Dreamlight Valley.
Disney Dreamlight Valley Blue Star Lily Location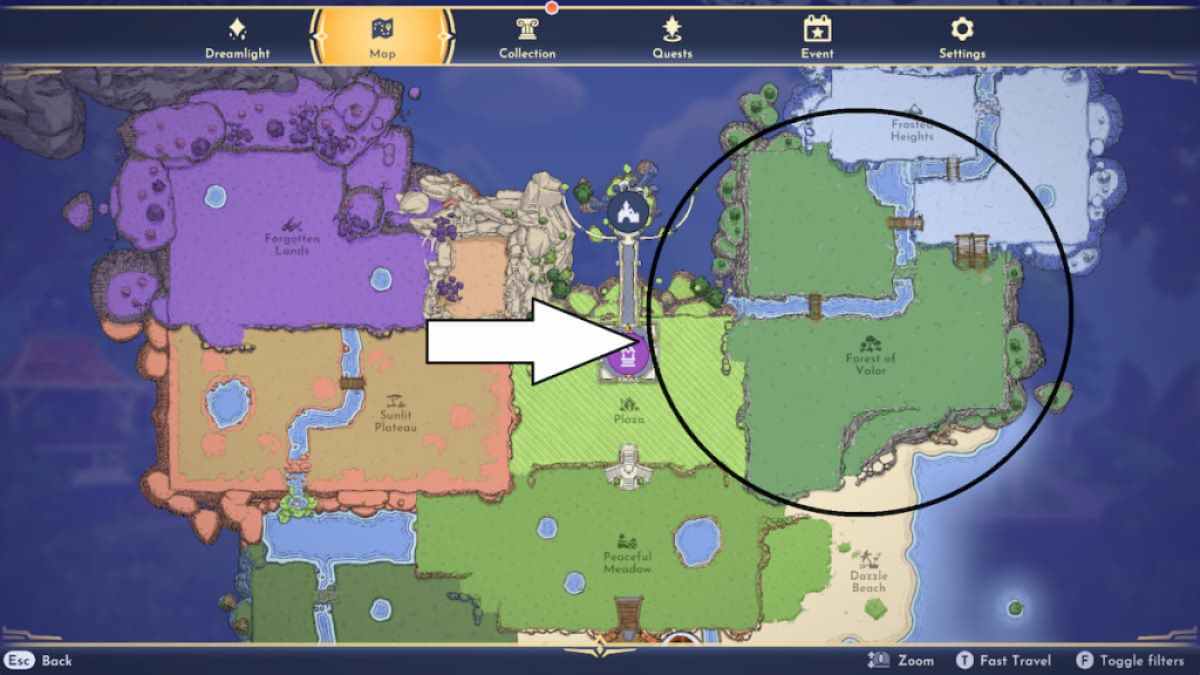 Blue Star Lilies can be found in the Forest of Valor Biome. It may appear to be more like a white flower at first glance. There is another type of Star Lily you can find there, Orange Star Lilies, as well as three varieties of Bell Flower: Purple, Red, and White.
Related: How to catch a White Sturgeon fish in Disney Dreamlight Valley
There is currently no way to boost the number of flowers you get by harvesting them while hanging out with a Disney friend. Once you've harvested all the available flowers in this Biome, your only option is to wait for more to respawn. This is why it is important to be careful doing things like changing the time on your console (or don't). Doing so can cause glitches in your game that prevent harvestable items from spawning.
Looking for more help in Disney Dreamlight Valley? Check out How to make Pan-Seared Tilapia and Vegetables in Disney Dreamlight Valley or How to make Spicy Baked Bream in Disney Dreamlight Valley here at Pro Game Guides.