Once you've gotten the hang of treasure hunting, the game lets you know that your reputation is high enough for Rival Gangs to target your loot. The tutorial doesn't really talk about what that means, its consequences, or whether or not you should avoid it. Here's what you need to know about Rival Gangs in Dragon Quest Treasures.
Should you let Rival Gangs attack you in Dragon Quest Treasures?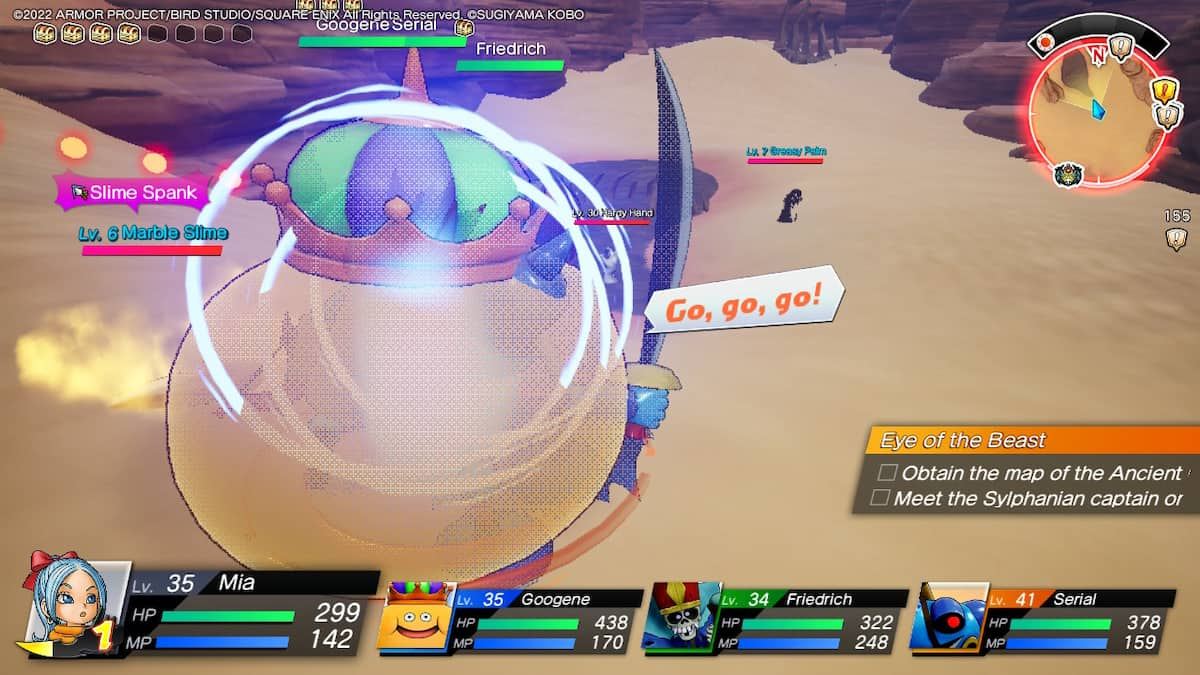 Believe it or not, the best move to make when you get a Rival Gang alert is just to let them come. Once a Rival Gang gets close, they won't steal your treasures immediately. They have to defeat the monsters that hold them first.
Defeating Rival Gangs isn't easy, but it's also not impossible. The first Rival Gang that will target you will be around the same level as you (if not two to three numbers higher). This much is doable. Just be sure you also have a monster that knows Heal, like a Shadow Minister, in case other members of your party are in a pinch. Support your teammates with Pellets as well.
Related: How to use your catapult effectively in Dragon Quest Treasures
Once you defeat a Rival Gang, another one will attack after a certain period. Just beat it up again. After you defeat two to three Rival Gangs during an expedition, a Tough Gang will attack your party. Tough Gangs will always be at least ten levels higher than Erik or Mia. It's dangerous, but Tough Gangs are still beatable.
How to defeat Tough Gangs
If you're planning to stay out long enough for Tough Gangs to come, then you need to:
Bring a monster that's at a higher level or around Erik or Mia's level and has a powerful AoE special attack, like Killing Machines
Make sure your gauge at least has one full bar
The moment the Tough Gang approaches your party, slam them with a special attack (R + arrow button assigned to the monster). You can even use two for good measure. We've personally blasted a ton of Tough Gangs this way. In a pinch, be sure to support your party with Stun Pellets. You can also feed your monsters food to boost their stats.
Related: Dragon Quest Treasures Gift Codes
The difficulty of the Rival Gangs will reset whenever you return to base. If you don't feel like you can handle another bout, go back.
Are there rewards for defeating Rival Gangs?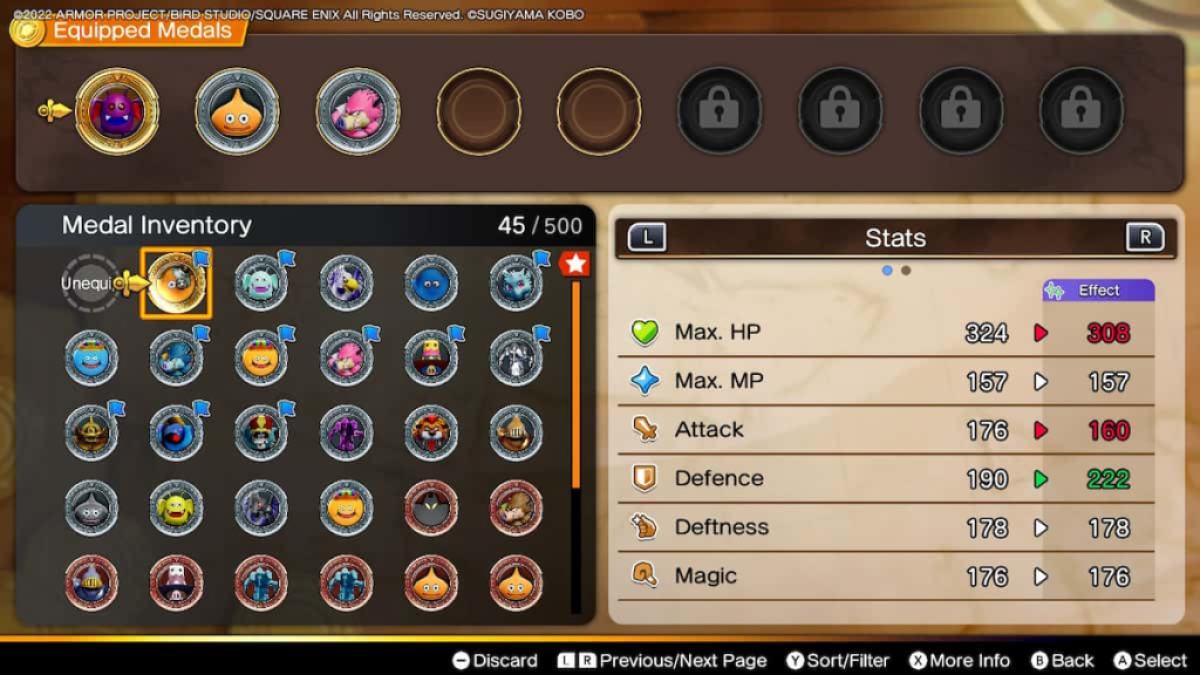 You won't get any treasures if you defeat Rival Gangs that attack you. However, these monsters will drop silver and higher-tier medals. Medals can be used to strengthen your team, so they're very valuable. Of course, if you find a Rival Gang base and take their flag, you earn treasure as a reward.
How to escape Rival Gangs in Dragon Quest Treasures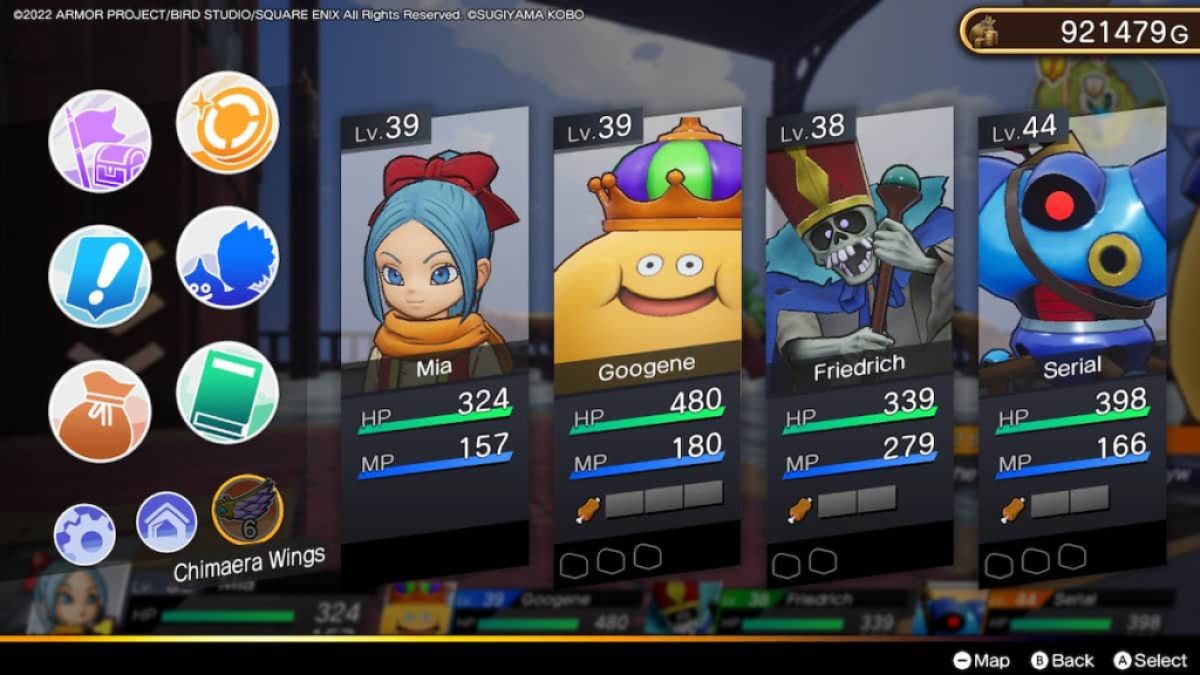 If you're in the middle of a gang battle and realize you're losing, it's okay to escape. Use a Chimera Wing. This can be found in your menu, besides your settings and retreat button. You can also retreat, but you won't get to keep the treasure you collected.
How to get Chimera Wings in Dragon Quest Treasures
Chimera Wings aren't items you can craft or buy, so it's important to only use them in case of emergencies. However, you can always earn two per day by completing daily quests. Some side quests will also give them as a reward.
For more Dragon Quest Treasures coverage, take a look at Where to find Hardy Hands in Dragon Quest Treasures and Can you remap buttons in Dragon Quest Treasures? here at Pro Game Guides.