Elden Ring is a game full of possibilities. No two characters are alike, even if their gear and stats are. No, it comes down to the player to really define their character. However, for those embarking on the Vagabond path, we find that it's fairly hard to top these builds.
The Glass Cannon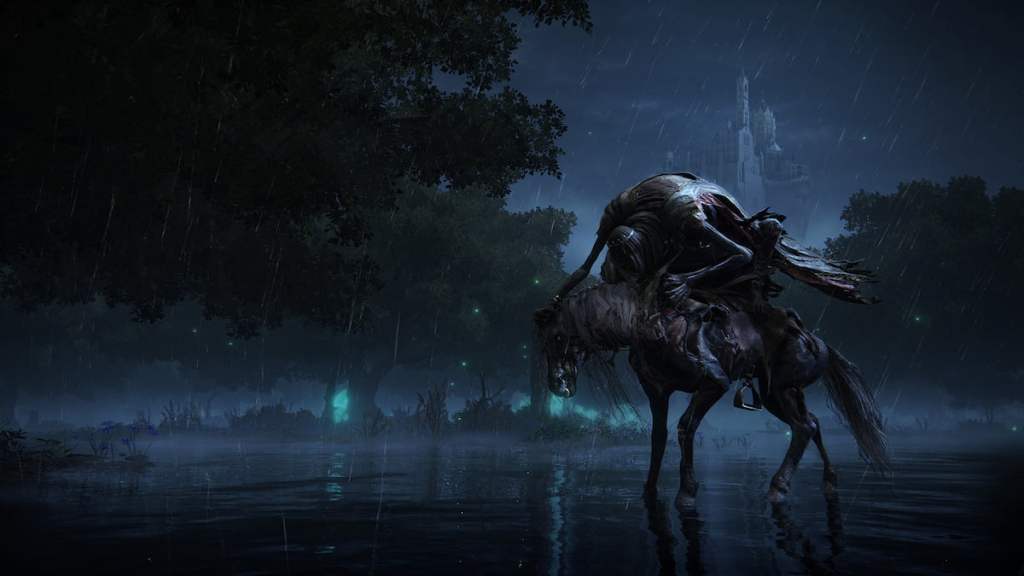 Vigor, Endurance, and Strength will be your biggest three stats. You hit hard, can take a hit or two, and don't suffer weight penalties. Armor maketh the Tarnished in Elden Ring. The Bull-Goat Set provides the highest poise and physical defense in the game at the cost of it being the heaviest. Fortunately, the Great-Jar's Arsenal increases a player's maximum load. Throwing in the Ash of War Quickstep will keep players quick on their feet and in an enemy's face to deliver maximum damage.
Primary Stat: Strength
Secondary Stat: Vigor and Endurance
Weapons: Starscourge Greatsword, Magma Wyrm's Scalesword, Axe, Colossal Sword, Colossal Weapon, Great Axe
Shield: NA
Armor: Hoslow's Set, Bull-Goat Set
Talisman: Great-Jar's Arsenal
Skills: Ash of War Quickstep
Spells: NA
Related: Best Strength Builds in Elden Ring
Born of Blood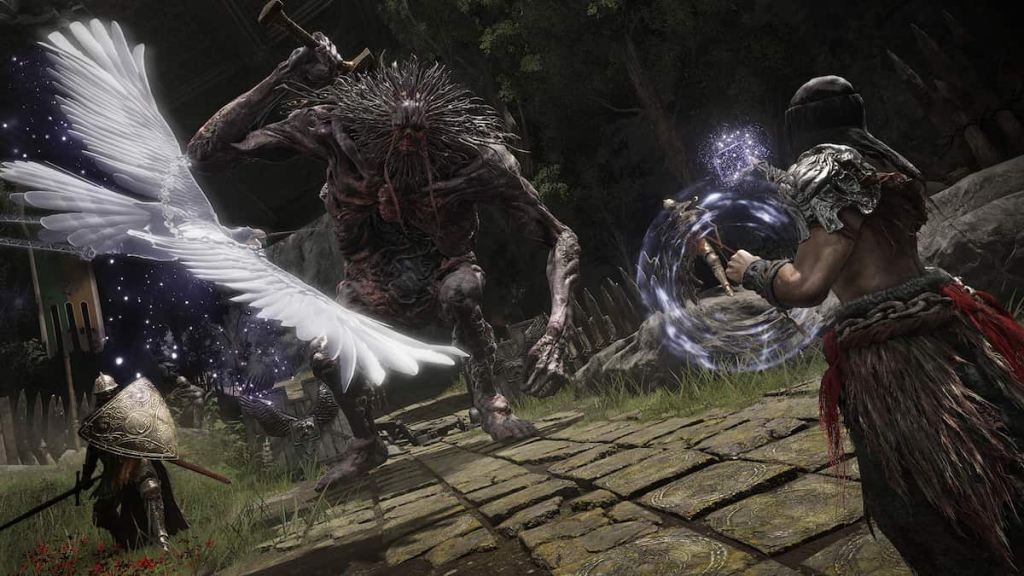 Blood-based attacks invoke the spirit of Bloodborne. This unlikely arcane build for the Vagabond capitalizes on the deadly combination that is Mohgwyn's Sacred Spear and Bloodboon Ritual. Once utilized, explosions of blood appear with the next three stabs and also coat the weapon with bloodflame. A similar effect can also be applied with Corpse Piler and Rivers of Blood. With all the blood loss happening, Lord of Blood's Exultation steps in and boosts attack power. It's a nasty combo that makes the pivotal scene from Carrie look like a nosebleed.
Primary Stat: Arcane
Secondary Stat: Vigor and Endurance
Weapons: Mohgwyn's Sacred Spear, Eleonora's Poleblade, Rivers of Blood, Dragon Communion Seal
Shield: Medium Shield
Armor: White Mask
Talisman: Lord of Blood's Exultation, Shard of Alexander, Godfrey Icon, Marika's Soreseal
Skills: Bloodboon Ritual, Corpse Piler
Spells: Golden Vow
For more Elden Ring goodies, check out Best Arcane Builds in Elden Ring on Pro Game Guides.