Elden Ring is an amazing-looking game that has had players hooked since the moment it was released. Its use of next-gen graphics is captivating, but it still struggles from time to time in the frames department. Here's what you can do to mitigate frame drops.
PS5 Performance Improvements
If you have yet to update your Elden Ring game to the newest patch version, do so before you proceed. Patches are designed to improve gameplay aspects, so you may find that a FromSoftware update does the trick for you.
If that doesn't quite do the trick, then you may want to consider switching to the PS4 version of the game. We know that it sounds a little out of the ordinary to actively choose to play the last-gen copy on your PS5. However, it focuses more on FPS, meaning you get a smoother experience.
If you choose to do this, the resolution will max out at a lower pixel count of 1800p, and the grass density will take a hit. On the other hand, you will find that you get a more constant 60 FPS, which is imperative for a lot of players.
How to Install the PS4 Version
If you have already installed the PS5 version, then you will want to take these steps:
Head to the Elden Ring icon on the PS5's main game screen
Press Down on the D-Pad
Navigate to the icon with three dots and click on it
Click on Select Version
Select the PS4 copy
Press Download
If you don't currently have Elden Ring installed at all, then you will want to follow these steps:
Head over to the PlayStation Store located in the PS5's game menu
Navigate to Elden Ring
When on the product page, click Select Version
Click on the PS4 copy
Press Download
If you are purchasing it for the first time, follow the steps above, and when you have chosen to download the game, it will ask you which version you want to install.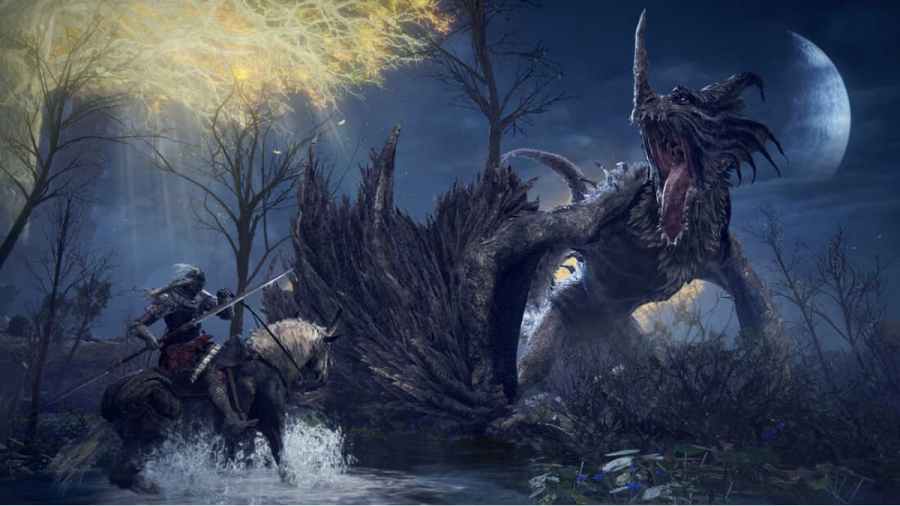 Xbox Series X Performance Improvements
Unfortunately, there is not as much scope for optimization with the Xbox Series X. Unlike the PS5 where you can choose a version, the only method available on Xbox is to activate Variable Refresh Rate (VRR).
Whether this works or not is also dependent on your monitor/TV being VRR compatible, so it isn't a fix that everyone can apply.
If you have a VRR-compatible screen, follow these steps:
Go to the Xbox Series X's Settings
Navigate to Advanced
Click on Video Modes
Click on Allow Variable Refresh Rate
Related: Elden Ring "frame rate unsuitable for online play" – How to fix
PC Performance Improvements
Despite the 60 FPS cap on PC, there are more options when it comes to the graphics settings.
We will go into the individual settings details below, but before that, we will show the minimum and recommended specs for the game in PC. This is due to the fact that you may find that the settings recommendations placed further down do not help if your rig is not within the recommended specs.
Minimum
Recommended
CPU
AMD Ryzen 3 3300X
Intel Core i5-8400
AMD Ryzen 5 3600X
Intel Core i7-8700K
GPU
AMD Radeon RX 580 4GB
Nvidia GeForce GTX 1060 3GB
AMD Radeon RX Vega 56 8GB
Nvidia GeForce GTX 1070 8GB
RAM
12GB
16GB
Storage
60GB
60GB
OS
Windows 10 or 11
Windows 10 or 11
Texture quality: Medium
Antialiasing quality: Low
SSAO: Medium
Depth of field: Off
Motion blur: Off
Shadow quality: High
Lighting quality: Medium
Effects quality: Medium
Volumetric quality: High
Reflection quality: High
Water surface quality: Low
Shadow quality: Medium
Global illumination quality: High
Grass quality: High
Elden Ring is a demanding game, so don't worry about whether it says low or medium. The settings that have lower recommendations applied to them are more menial in the grand scheme of things.
By dropping settings down a level or two, you should find that you get a frame boost, which should make your experience more enjoyable.
Looking for more content? Check out How to upgrade the Sacred Flasks in Elden Ring on Pro Game Guides.