Creating new items from materials, or crafting, is an essential feature of Final Fantasy XIV. It incorporates customization in the game's diverse multiplayer. Here's a guide mentioning the new craftable items and major changes to items in the latest Final Fantasy XIV update.
The new patch adds the Alliance Raid gear items, as shown below. Players can avail the shiny, gold armor set for various characters in the game. Furthermore, new recipes have also been introduced, which can be used to craft items.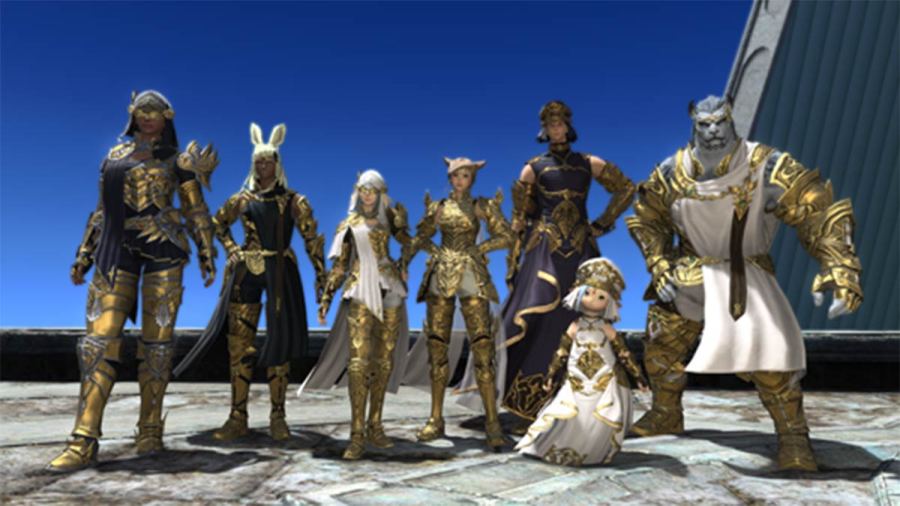 While this is all we know about craftable items coming with patch 6.1, more details on the same are to be shared by the developers soon. Additionally, players will also get to see the following changes to the items with the new update:
Fortune Egg has been renamed to Chipped Fortune Egg.
A majority of glamour collection can now be equipped regardless of gender.
New items have been added to the inventory of Calamity salvagers.
Adjustments to the animations of various Disciple of the Hand and Disciple of the Land actions.
New items have been added to gathering points.
Other changes include the addition of new fish, mounts, Chocobo barding, minions, and fashion accessories. You can find out more in detail on the official Final Fantasy XIV blogpost.
Stay tuned to Pro Game Guides for more on Final Fantasy XIV Online. In the meantime, check out our article on How to unlock the Protonaught Minion in Final Fantasy XIV.