On Friday, August 12, the FINAL FANTASY XIV Letter from the Producer LIVE Part LXXII, or Live Letter took place. The online presentation featured FFXIV's director and lead producer Naoki Yoshida, and was broadcast on YouTube.
The event started with a trailer for patch 6.2 showcasing the island sanctuary, new dungeons, and overall everything from the new patch, which looks to be massive. The event then confirmed the release date for patch 6.2 to be August 23, 2022, before going through and reviewing the entire trailer in detail, teasing at some of the information.
Patch 6.2 features
New Main Scenario Quests
New Sidequests

The continuation of Tataru's Grand Endeavor
Somehow Further Hildibrand Adventures (Patch 6.25)

Weapon Enhancement Quest (Patch 6.25)

Unlocked in Somehow Further Hildibrand Adventures

New Tribal Quests (Patch 6.25)

The Omicrons
This is for Disciples of the Land (Gatherers)

New Dungeon
New Trials, normal and extreme
New Raids

Pandaemonium: Abyssos with Savage released a week after patch 6.2

New Unreal Trial
Revamped MSQ quests and dungeons

Duty Support for Snowcloack, Keeper of the Lake, Sohm Al, The Aery, and The Vault
The Steps of Faith turned into a solo duty
Thornmarch revamped

Island Sanctuary
Variant Dungeons (6.25)
Criterion Dungeons (6.25)
New additions to Adventurer Plates & Portraits

The system is leaving beta, this may cause portraits and plates created during the beta to be lost.

Misc. additions

Allagan Tomestones of Causality Added
New high-IL crafted gear added
Ability to request repairs from other players in and out of duties
Combo sequence display options added to Action List
New Rare Materials added for Aetherial Reductions
Glamour Dresser Capacity doubled from 400 to 800
Adjustments to quests in the Return to Ivalice quest line

Preparations for the 7.0 Graphics Update

Advanced implementations for optimized graphic processing (prevents frame rate drop)
Dynamic Resolution function for Windows, and PlayStation platforms
Related: Final Fantasy XIV launches a new animated starter guide series & sweepstakes
Patch 6.2 Job Adjustments
After talking about the added content the Live Letter hosts then moved on to talk about a number of Job Adjustments upcoming for patch 6.2. They stressed that there would be no major overhauls, but instead minor adjustments to several jobs, and they'd explain the intentions behind them. These changes include:
Changes to Critical and Direct Hit abilities.

Previously buffs and debuffs that affected increased critical/direct hit rates didn't affect abilities that guarantee a critical hit.
To solve this, actions that guarantee a critical/direct hit will now increase the damage of critical and direct hits when buffed
Guaranteed direct hits also did not receive any benefit from raising your direct hit rate. Now, having a higher direct hit rate will increase the damage guaranteed hits do.
This will in theory increase melee damage overall that will
PvP update for patch 6.2
PvP will see a number of changes in patch 6.2
PvP actions will be adjusted
Hidden Gorge mode returns
PvP Series Two starts
Season Three of Crystalline Conflict Begins

Ranked matches are being adjusted for the new season
You can now be demoted from the rank you attain in Diamond and Crystal ranked matches. This is to promote players trying their hardest. If you have 0 points in Crystal, or no stars in Diamond, you'll be demoted if you lose a game.
All ranks are being reset.
Final rankings will be determined by the highest tier/rank you obtained during the season, not your final rank. This will mean you get all the rewards up to the highest tier obtained during all seasons.
Matchmaking will be enhanced
Pandaemonium: Abyssos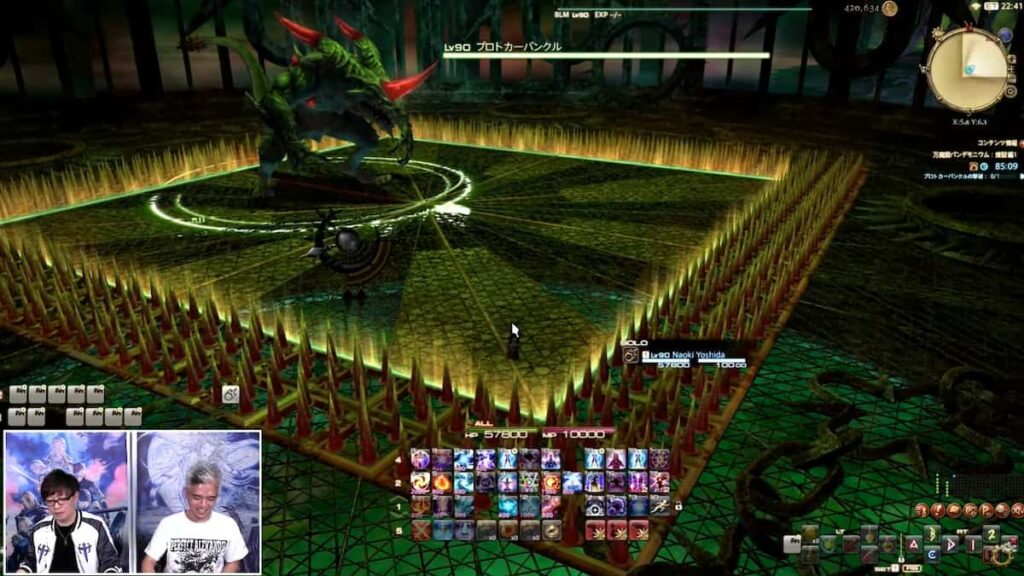 The presentation then moved on to showing a preview of Pandaemonium: Abyssos, with Yoshida attempting to defeat one of the new bosses, a monstrous version of the cute Carbuncle. Yoshida then teased images of the new gear obtained from Pandaemonium: Abyssos. The number of items needed to obtain the gear has also been lowered for the head, hands, and feet, with the number reduced from six to four.
Related: Final Fantasy XIV Moonfire Faire 2022 – Date, info, rewards, & more
Omicron Tribal Quests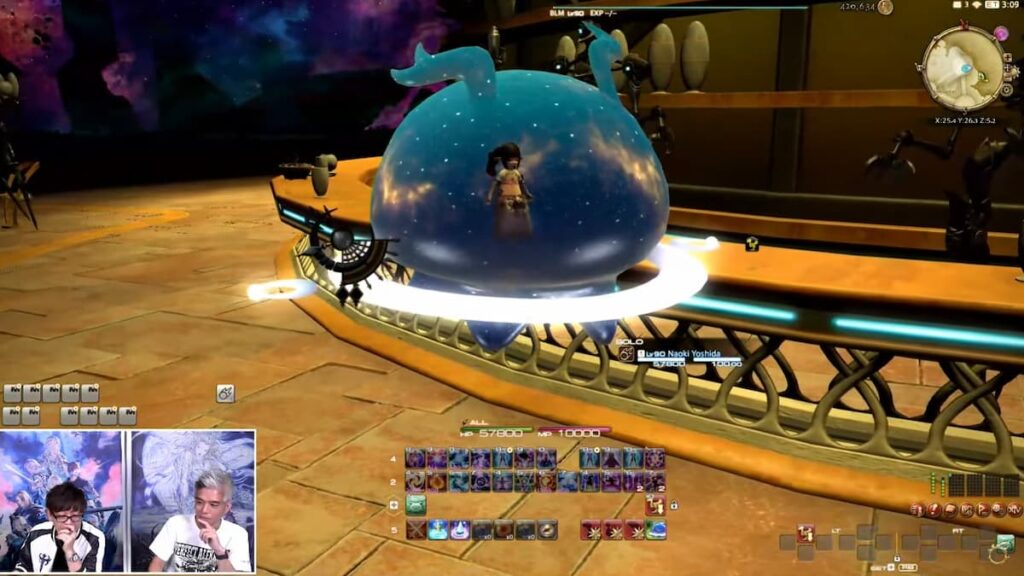 Yoshida also showcased the Omicron tribal quests, showing off the new area where the quests take place, and teasing some of the quests. He also showcased the mount reward, a kind of bizarre jellyfish that engulfs the player when they ride it.
Island Sanctuary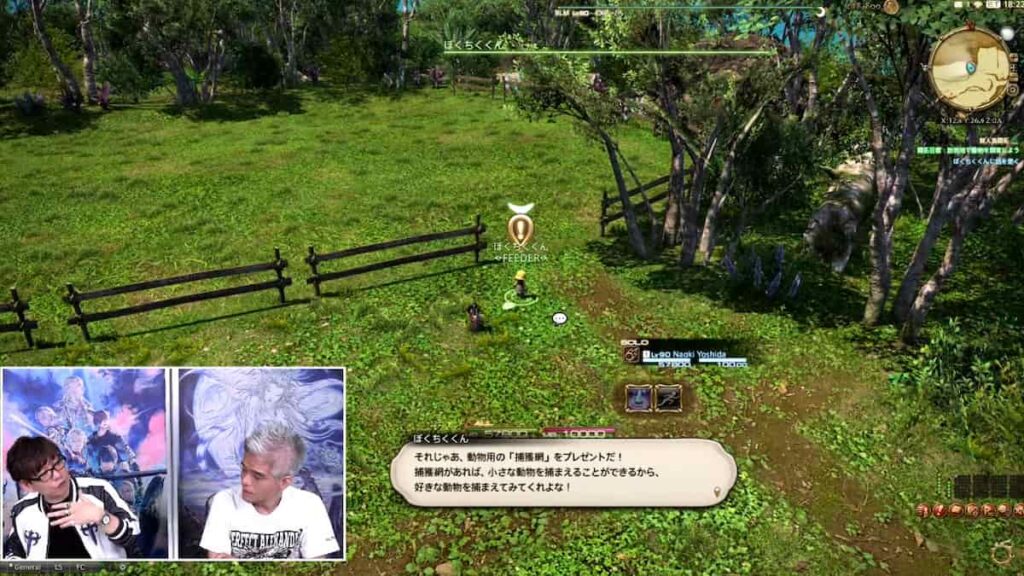 After an extended break, the presentation started to show off some of the new Island Sanctuary features. They included some of the gear you can get, as well as the minions and pets you can add to your sanctuary and look after. With this latest look at the feature, we now have a better idea of just how it will play out.
Variant Dungeons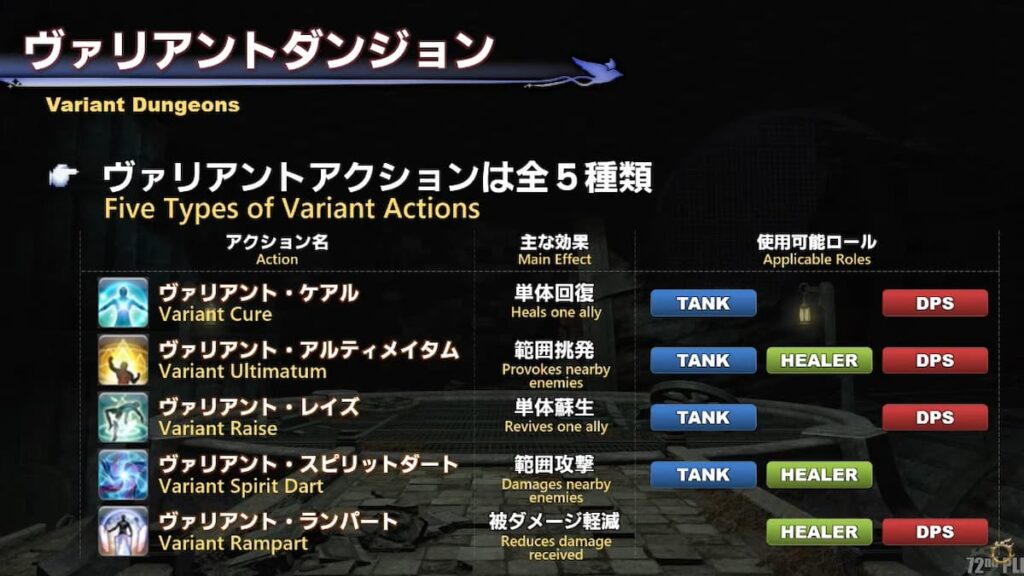 Yoshida also went into detail about the new Variant Dungeons, even playing one on stream. The Live Letter also revealed new in-game action from the Variant Dungeons, which include Healer, Tank, and DPS actions.
Overall this was a huge look at what's certain to be a massive patch for the game. The full live letter lasted close to three and a half hours, and covered boat-loads of information. The 6.2 update is now just two weeks away, and it's sure to be one of the most content-filled updates to the game.
For more Final Fantasy XIV news and info, check out Final Fantasy XIV Endwalker Patch Schedule – 6.2 Release Date on Pro Game Guides.