Seal Rock is one of the four Frontline 72-person PvP maps in Final Fantasy XIV. Dividing the players into three teams of 24, the purpose of Seal Rock is to collect data from Allagan Tomeliths—large structures that periodically activate to be captured.
With the changes to PvP that came in Final Fantasy XIV: Endwalker patch 6.1, the popularity of PvP has surged, which has amassed an influx of new players. So now's the perfect time to learn some strategy for Seal Rock, or just brush up on a mode you may not have played that much. Below we've created a PvP strategy guide for this PvP map.
Seal Rock Basics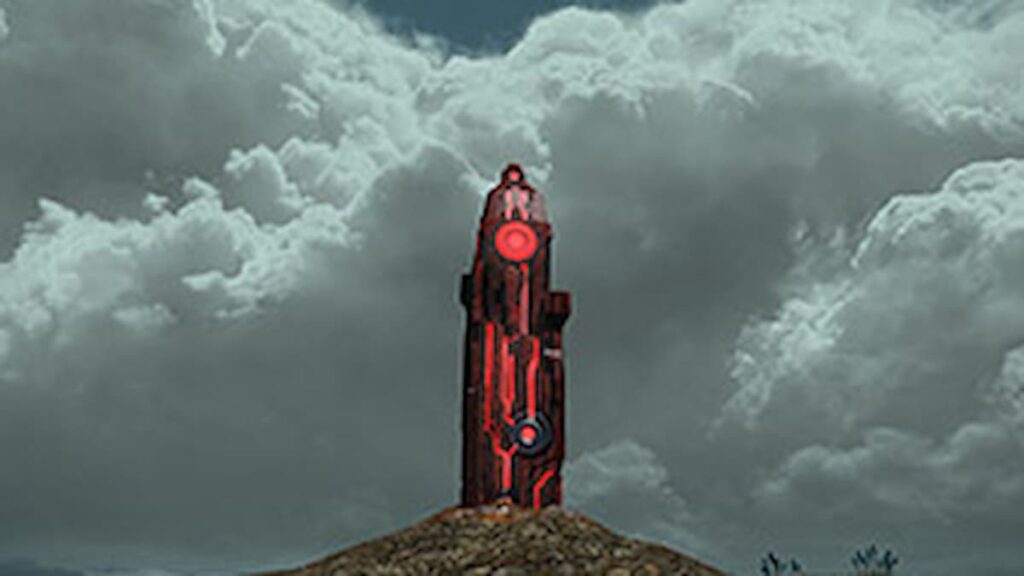 The objective of Seal Rock is to seize a series of Allagan Tomeliths while preventing the opposing team from capturing them. To do this, a player needs to interact with the Tomelith for several seconds without interruption. If a player is damaged or stops the channeling information, the capture stops.
Once a Tomelith is captured, your team will start gaining points, also known as Data Retrieved. After a set amount of time, all the Data from a Tomelith will be gathered and it will deactivate. Tomeliths will randomly activate during the match, growing more frequent in number as the match goes on. The longer the match, the more Tomeliths will spawn.
There are three types of Tomeliths: Rank S, A, and B. Each gives a different amount of Data, and is active for a longer amount of time, with Rank S being active the longest and Rank B active the least. The first team to accumulate 800 Data Retrieved will win the game.
Related: How to start the Maiden's Rhapsody 2022 event in Final Fantasy XIV
Strategy
In general, as with many of the PvP Frontline modes, killing opposing players is not the best use of your time. Instead, only killing players who are actively capturing or trying to challenge your capture of a Tomelith is the best option.
Move around in a group, and call out the spawning Tomeliths. Do this by keeping a keen eye on your map using the M key. You can easily mark positions on your map by pressing Ctrl+Right Click on the map. This will copy the coordinates you clicked on to your chat bar. You can then easily press Enter to send those coordinates to your Party or Alliance.
Try and capture Tomeliths closer to your spawn, and contest ones mid-way away. If a Tomelith is overrun by the enemy, in general, it's better to not contest it. Instead, try and beat them to the next spawning Tomelith. Only pick large-scale fights when you believe you have an advantage over the enemy.
That said, picking off stragglers and out-of-position enemies is always worth it, as it deprives them of fighters for the next capture.
Related: All Final Fantasy XIV Weapon Design Contest Winners
Advanced Tips
Killing opposing players generates Battle High. Battle High increases your damage and healing potency, meaning that the more players you kill or assist in killing, the more damaging you are.
Battle High players are essential for winning large-scale fights, as with an even number of players, the team with more Battle High players will often prevail.
Always look for higher rank Tomeliths. If the options between a B and an S Rank Tomelith is there, ignore the B and fight for the S Rank!
There's no point throwing your life away! You're more valuable alive than dead in Frontline, so make sure you don't get caught out.
Try and attack mounted enemies to get free crowd control. Attacking a mounted enemy causes them to be afflicted with the Heavy debuff, making them easy to catch and kill.
Have fun out there in Seal Rock, and remember to capture those Tomeliths!
For more Final Fantasy XIV guides and resources, check out How to watch Final Fantasy XIV Ultimate Dragonsong World First Race on Pro Game Guides.