Fashion Accessories are unique items in Final Fantasy XIV that you can equip to change your appearance instead of using a minion. In patch 6.2, Final Fantasy XIV added a new Fashion Accessory in the form of the Bluepowder Pixie Wings. Here's how to get your own Bluepowder Pixie Wings in FFXIV.
Purchasing the Bluepowder Pixie Wings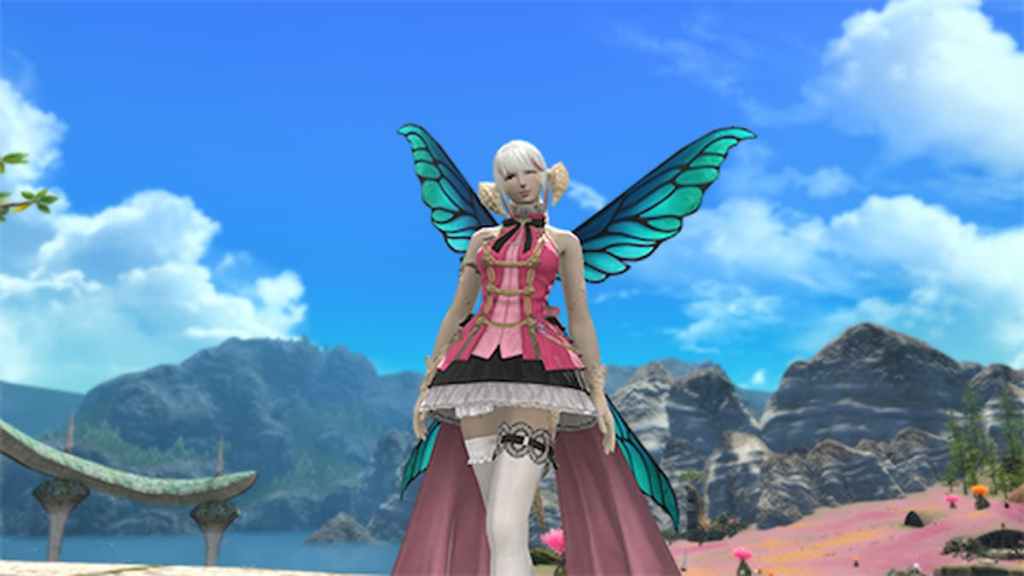 The Bluepowder Pixie Wings are purchasable for 6,000 Seafarer's Cowries from the Island Sanctuary. Seafarer's Cowries are the currency you receive for completing tasks on the Island Sanctuary. The Bluepowder Pixie Wings have an equivalent cost to many of the emotes available from the Island Sanctuary and will take some time to save up for.
You can unlock numerous items with Seafarer's Cowries, including minions, mounts, emotes, Orchestrion Rolls, and more. Check the Island Sanctuary trading NPC to see what rewards you can get.
Related: How to fix Final Fantasy XIV's Launcher update error
Accessing the Island Sanctuary
To access the Island Sanctuary and earn the rewards, you'll need to have at least completed the Endwalker MSQ and will then need to speak to the Clueless Crier (X: 11.9, Y: 11.0) in Old Sharlyan. Check out our full Island Sanctuary unlocking guide for more details.
For more guides, info, and unlocking information about Final Fantasy XIV patch 6.2, check out How to get the Pterosquirrel Minion in Final Fantasy XIV on Pro Game Guides.