You may have noticed picking up some Posters on your travels in F.I.S.T Forged in Shadow Torch and not knowing if they are just a collectible or something more. Well, after a certain point in the game, when you meet up with Urso again, when he is not held captive in the Iron Torch, he uses these posters for Weapon Skins.
Upon speaking to Urso, you can give him the posters you have found, and a text dialogue will appear informing you what weapon skin you have unlocked for what weapon. But this does not apply it automatically.
To change your weapon skins, you need to use the device to the left of Urso. Interact with it by pressing Square, then a new menu appears. Choose the weapon skin you want on each weapon, and press X to select it. An icon will appear over the selected skin, so you know that one is picked. Then press Circle.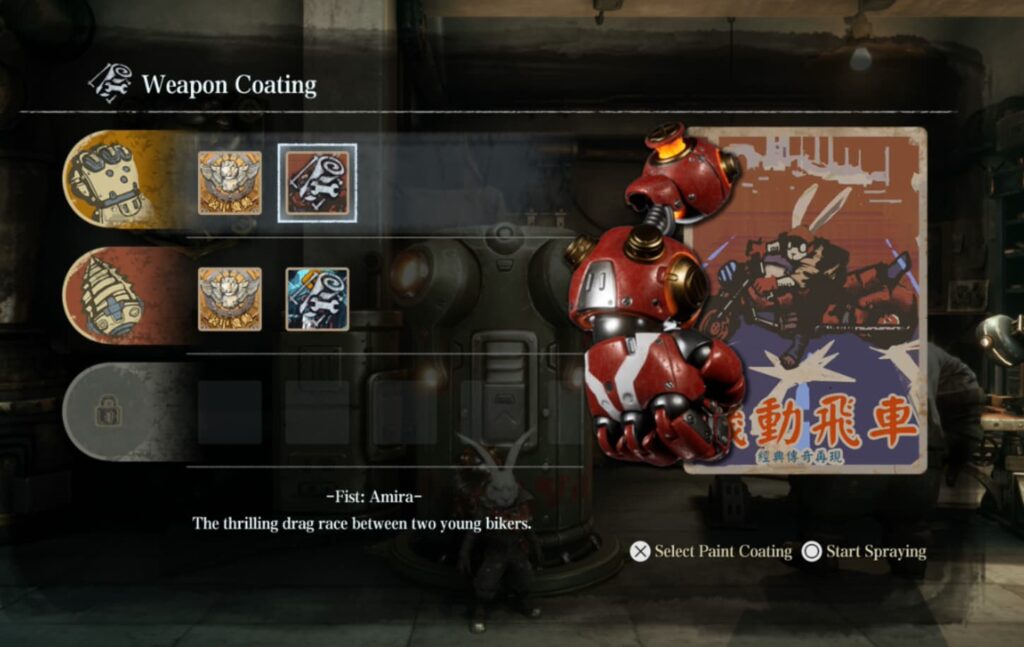 Rayton will enter this machine and will emerge with weapons wearing new skins after a short moment. You do not have to do this for each weapon change. As long as you selected all skins for the weapons available, it will change the weapons skins for all weapons simultaneously.
To find posters, you'll have to explore the areas, try and 100 percent each area, and undoubtedly you'll find new posters to acquire new weapon skins!
Looking for more F.I.S.T. Forged in Shadow Torch guides? ProGameGuides has you covered!