Every season we can expect big changes to take over the Fortnite map, from new weapons to crazy new locations. The cyberpunk-styled MEGA City is the most exciting new POI to arrive on the map, but it has also brought in a few more new spots to discover, as well as some returning ones. Here is where you can find them all.
All locations in Fortnite Chapter 4 Season 2
The map is broken up into several different biomes now: the autumn medieval biome, snow biome, grassy biome, and now a very cherry blossom aesthetic biome. If you're looking for all the new POIs, they seem to take up the whole southeast of the map now. Check them out below: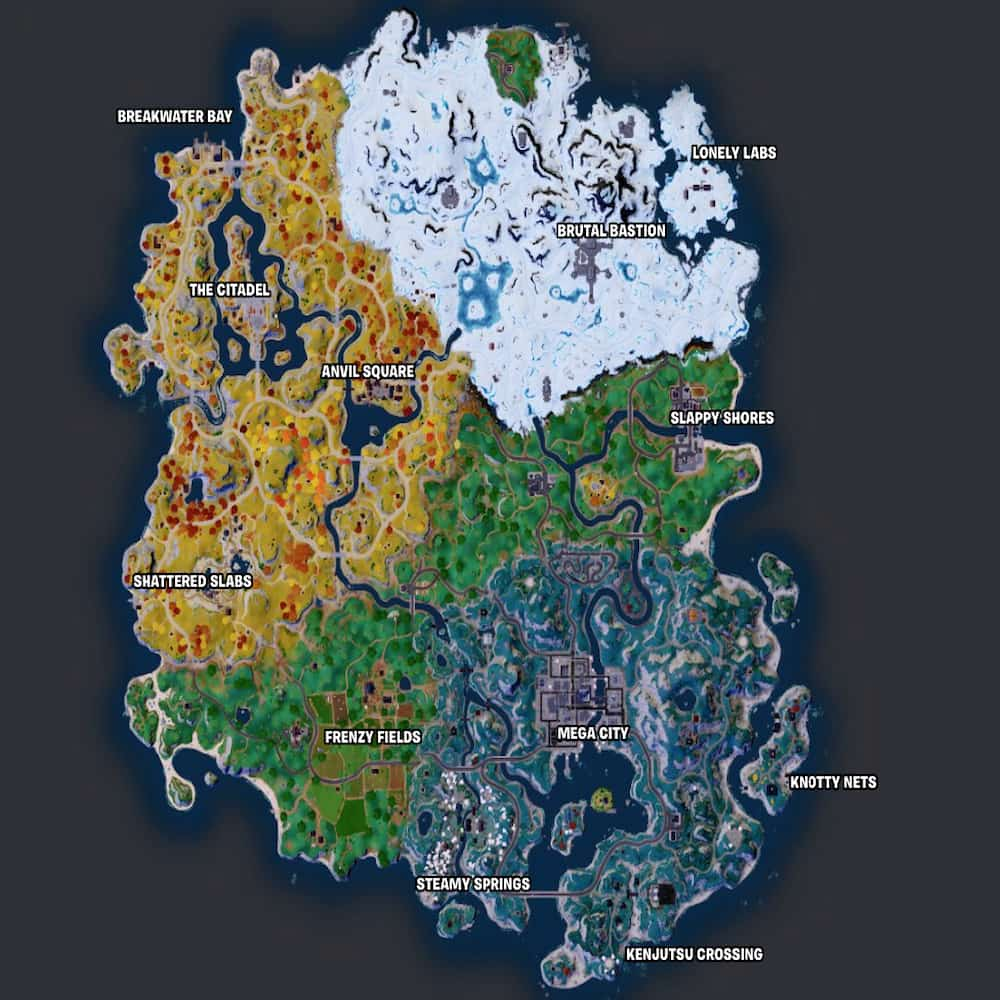 All new locations in Fortnite Chapter 4 Season 2
MEGA City
Steamy Springs
Knotty Nets
Kenjutsu Crossing
Related: All new Reality Augments in Fortnite Mega Chapter 4 Season 2
All returning locations in Fortnite Chapter 4 Season 2
Breakwater Bay
The Citadel
Anvil Square
Shattered Slabs
Lonely Labs
Brutal Bastion
Slappy Shores
Frenzy Fields
The MEGA City might be the largest and most flashy of the locations, but don't forget to check out its surrounding locations and take in the stunning dojo-styled buildings and collect the new vehicles, such as the bike or drift car, or the handy Kinetic Blade while you're there.
Looking for more Pro Game Guides Fortnite content? Check out our guides on All Vaulted, Unvaulted, and New weapons in Fortnite Chapter 4 Season 2 or How to get more Battle Stars in Fortnite Chapter 4 Season 2!