Our Fortnite Food Trucks Locations Guide features a map with the exact locations you'll need to go to complete the "Visit different food trucks" challenge that you need to complete to get your new Remedy style! This is a really simple challenge, you just need to know where to go to get it done.
If you're looking to earn your Purple Remedy Style then you're going to need to complete this challenge that is part of Chapter 2: Season 1's Overtime Challenges. This is pretty easy, you just need to visit three different Food Truck locations. They aren't super close together, but you can go into something like Team Rumble and glide to each of the locations.
Food Truck Locations
We know of four locations, but it's possible there's more. Check out this map where you can find each of them.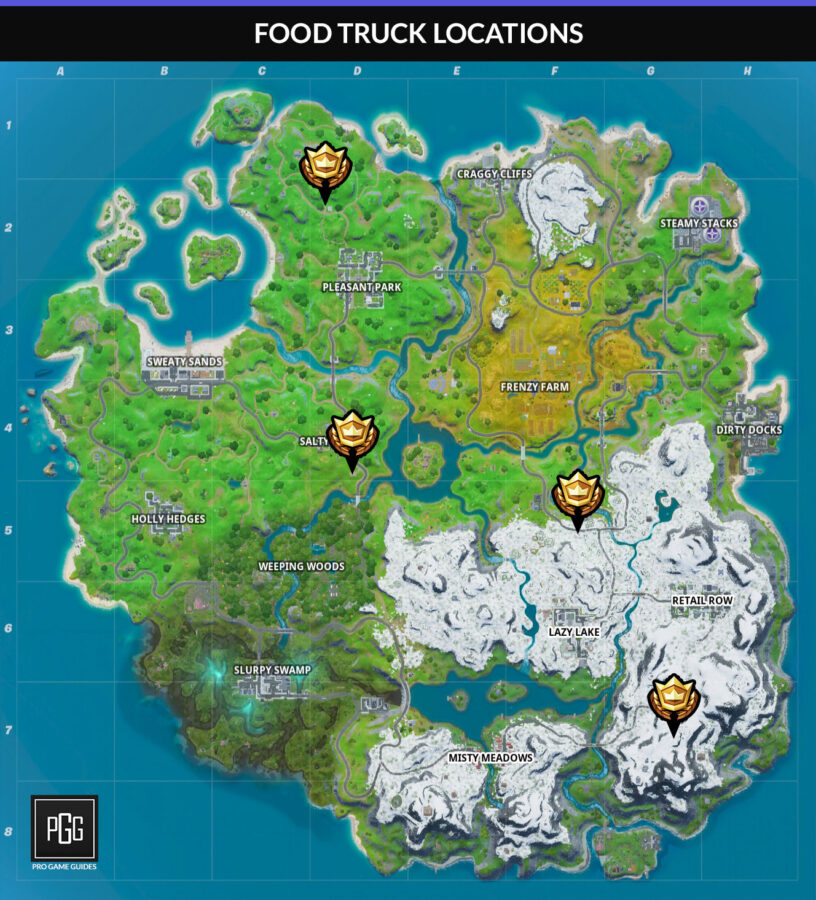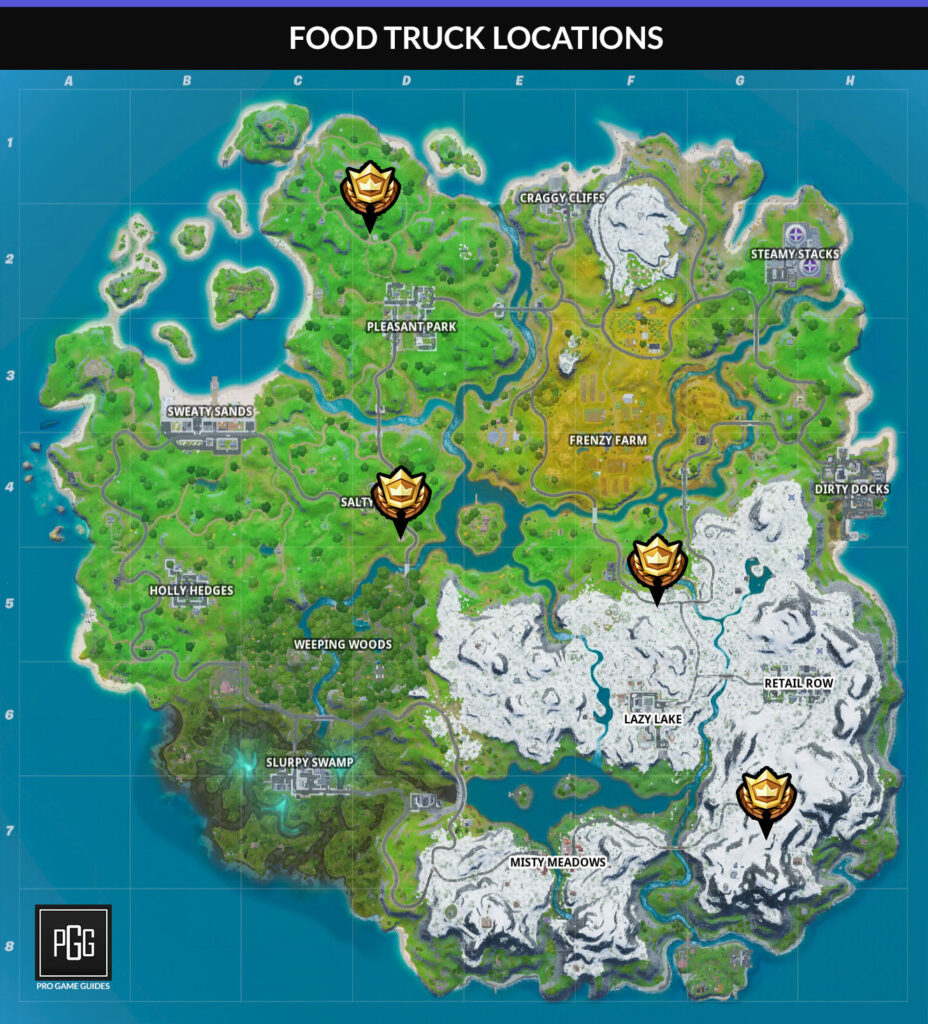 Here's a better look at each of the locations:
North of Pleasant Park
This one is in kind of the middle of nowhere, but it's north of Pleasant Park near some campers.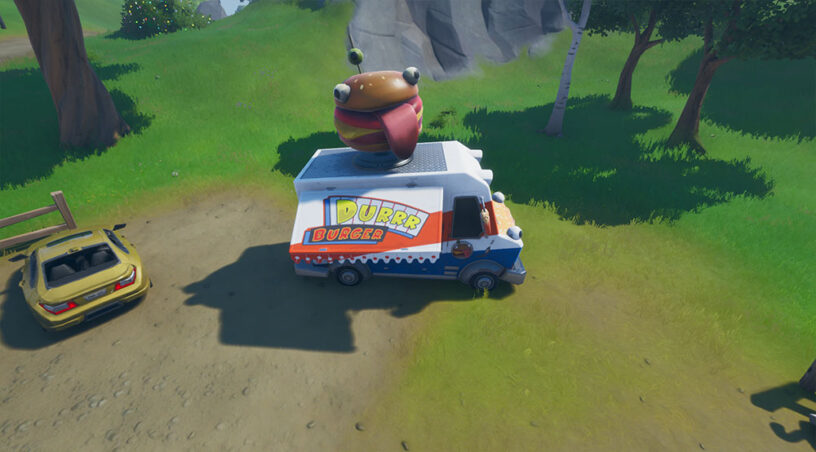 South of Salty Springs
This area is just south of Salty Springs and is pretty easy to spot.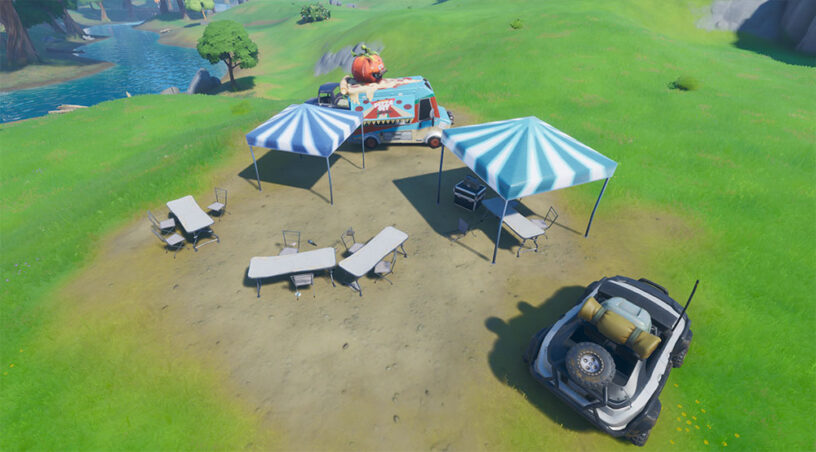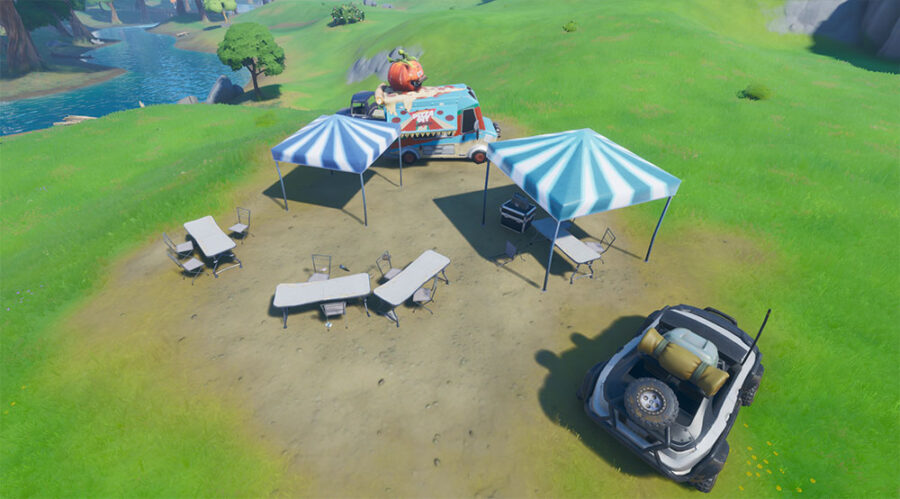 North of Lazy Lake
This one is is right along the road that is north of Lazy Lake.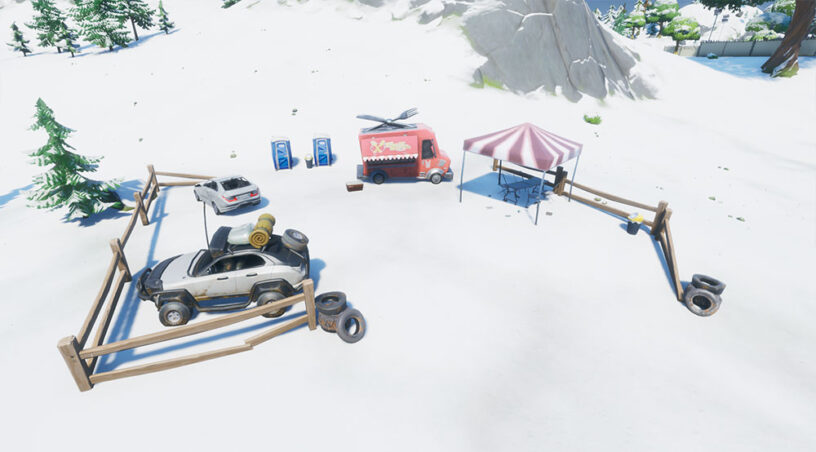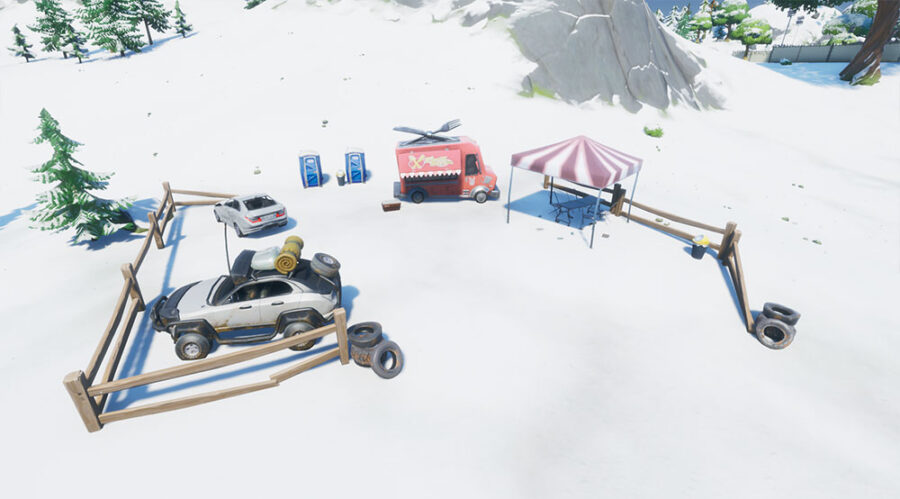 South of Retail Row
This is high up on the mountain that is directly south of Retail Row!