This is a quick guide on how to find Fortbyte 28's Accessible by solving the pattern match puzzle outside a desert junkyard! Keeping up with these Fortbytes will allow you to obtain styles in your Season 9 Battle Pass, and get you closer to unlocking the Utopia skin.
Fortbyte #28 Location
Over to the south east of Paradise Palms is a place referred to by players as mini-Junk Junction. Head over to this area on the eastern side.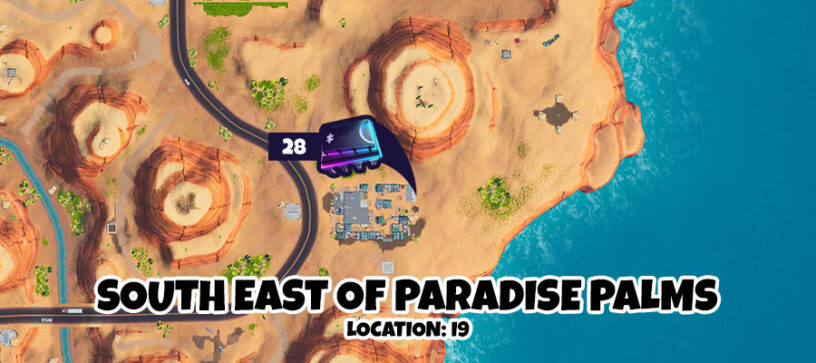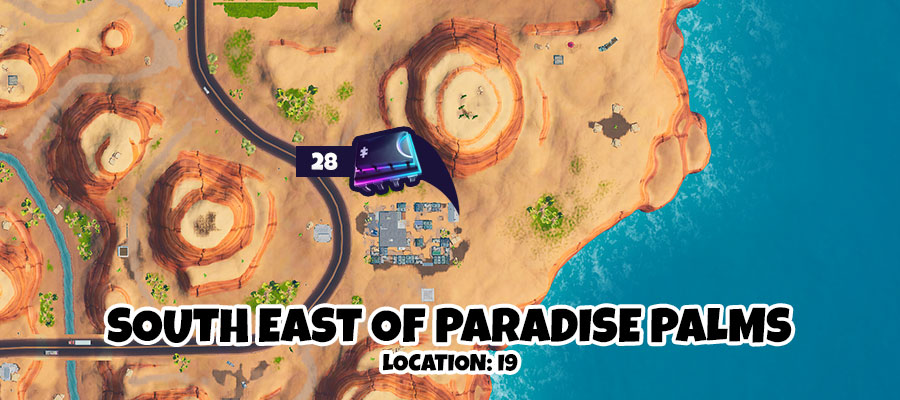 [fortnite_bests]
Behind the shack at mini-Junk Junction is a memory puzzle. If you've ever played the game Simon before, you'll understand how this is played. Pull the lever and colored squares will start to light up in a certain pattern. You'll need to either shoot the squares or hit them with your pickaxe in the same order they blink in! You need to get a score of 4 to unlock the Fortbyte.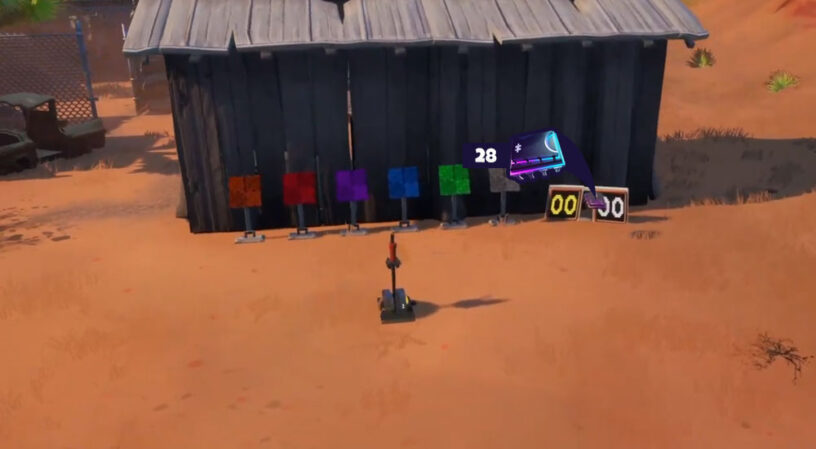 If you haven't found the rest of these yet, then check out our Fortbyte Guide!
Fortbyte #28 Video