This short post will show you where to find Fortbyte 31's location that is Found at a meteor crater overlook! Keeping up with these Fortbytes will allow you to obtain styles in your Season 9 Battle Pass, and get you closer to unlocking the Utopia skin.
Fortbyte #31 Location
Believe it or not, there's still some damage left by a meteor on the Fortnite map! The location can be found just north of Dusty Divot in the busted up depot that has survived for the time being. Head to this area, and on the inside of the depot on the metal scaffolding, you will find the Fortbyte.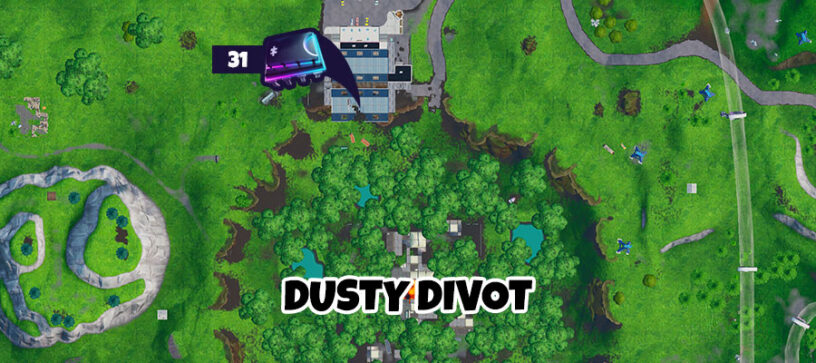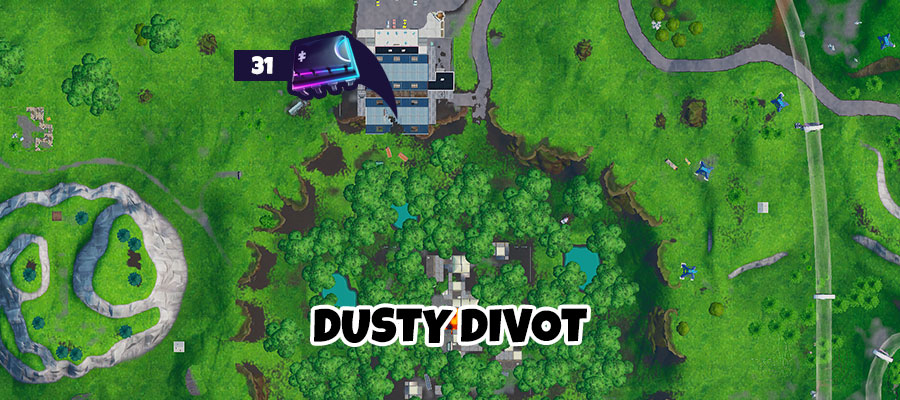 This one isn't on the top of the depot, it's in the interior area. If you enter from the front garage area, you can run up the stairs directly to it! You'll find it right in the middle of that second floor scaffolding.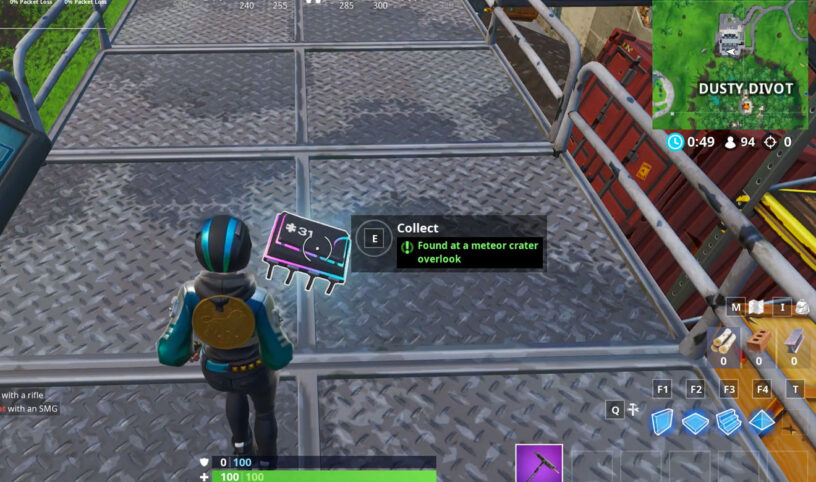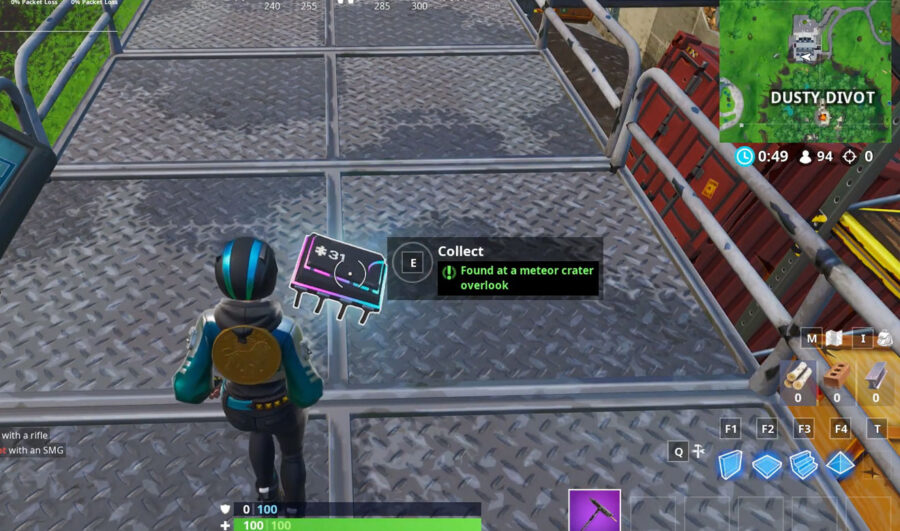 If you haven't found the rest of these yet, then check out our Fortbyte Guide!
Fortbyte #31 Video