This guide will show you exactly where to find Fortbyte 68's location that is Found within a snowy town book shop! Keeping up with these Fortbytes will allow you to unlock styles in your Season 9 Battle Pass, and get you closer to the Utopia skin.
Fortbyte #68 Location
We'll need to head over to the snow biome, and then to the quaint town of Happy Hamlet. We'll find the location of the Fortbyte in the north western most building on the SECOND floor.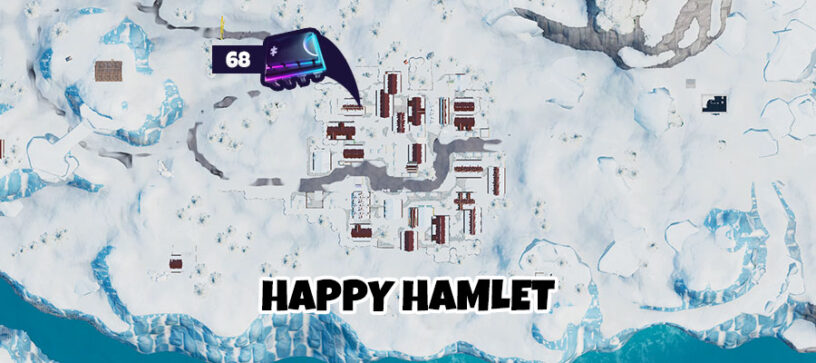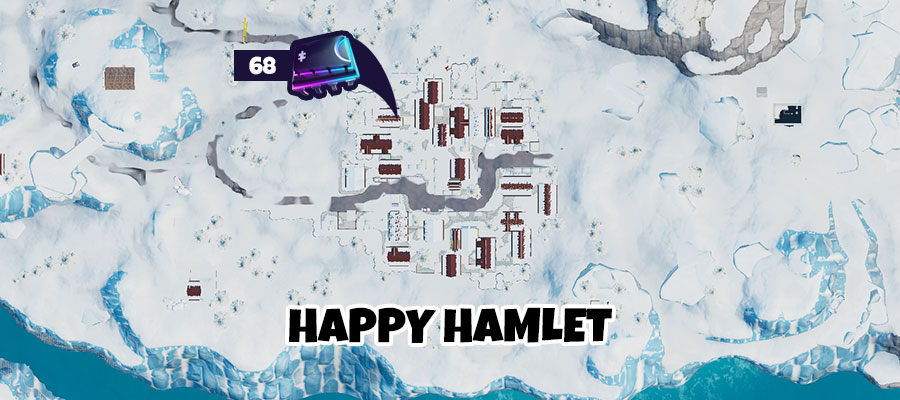 The building we're looking for is purple in color, and you can land right on the back balcony where there's a door that leads right to the #68 Fortbyte! Head into this room, and you'll find it next to the bookcase and couch.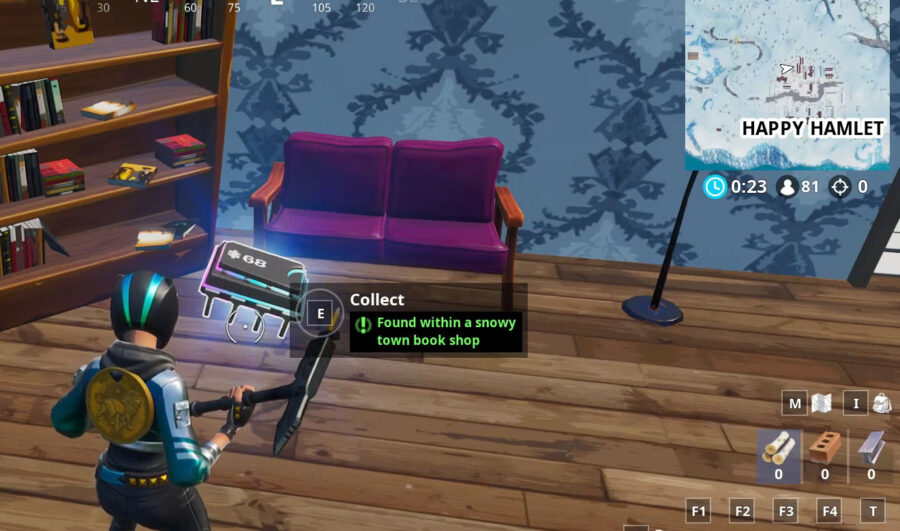 If you haven't found the rest of these yet, then check out our Fortbyte Guide!
Fortbyte #68 Video