This is a quick guide on how to find Fortbyte 76's location that is found behind a historical diorama in an insurance building! Keeping up with these Fortbytes will allow you to obtain styles in your Season 9 Battle Pass, and get you closer to unlocking the Utopia skin.
Fortbyte #76 Location
We're heading to the new Neo Tilted to collect this Fortbyte. The building we're looking for is the No Sweat Insurance building, it's directly west of the huge Durrr Burger restaurant.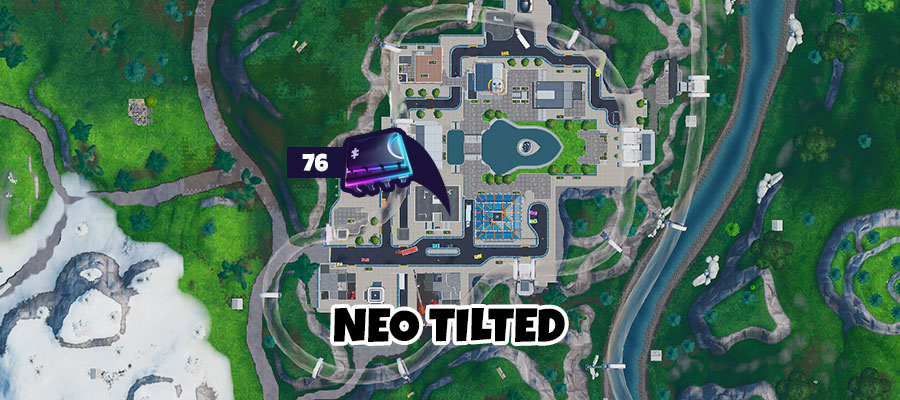 Head right through the front entrance and on the right you will see the diorama you are looking to locate. It shows the cube from the previous season, and a big volcano. Directly behind the volcano you will find the Fortbyte you are looking to collect!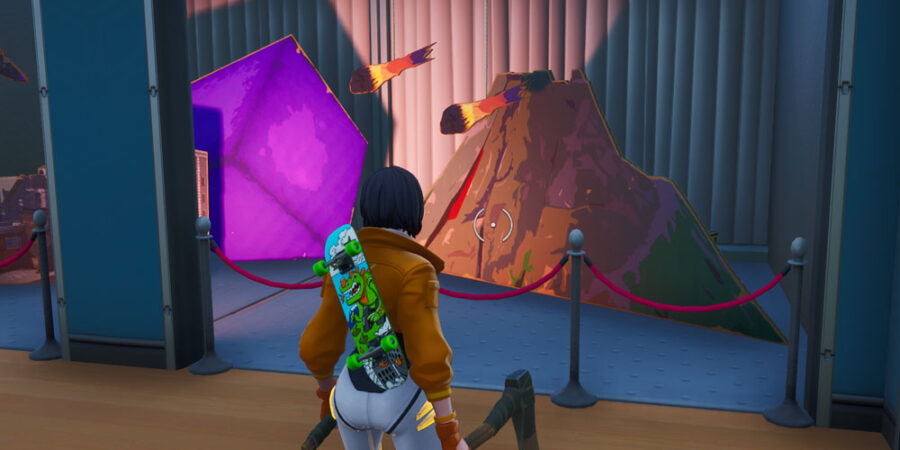 If you haven't found the rest of these yet, then check out our Fortbyte Guide!
Fortbyte #76 Video