This is a quick guide on how to find Fortbyte 95's Found at a Solar Array in the Jungle! Keeping up with these Fortbytes will allow you to obtain styles in your Season 9 Battle Pass, and get you closer to unlocking the Utopia skin.
Fortbyte #95 Location
We're heading just east of the thermal pools that are located north of the map. They are hard to miss, they are the multi-colored little lakes of water that have a bunch of Volcano Vents around them.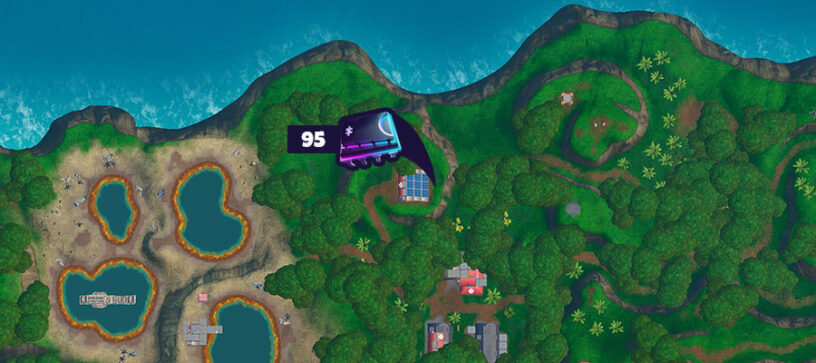 [fortnite_bests]
Fly on over to this area and you'll find the Fortbyte right infront of the solar panels.
If you haven't found the rest of these yet, then check out our Fortbyte Guide!
Fortbyte #95 Video