This is a quick guide on how to find Fortbyte Found at the foot of a metal statue in Neo Tilted! Keeping up with these Fortbytes will allow you to obtain styles in your Season 9 Battle Pass, and get you closer to unlocking the Utopia skin.
THIS LEAK WAS CHANGED, HERE IS THE CORRECT LOCATION.
Fortbyte Location
Head for Neo Tilted and to the big pool of water that is in the middle of the town.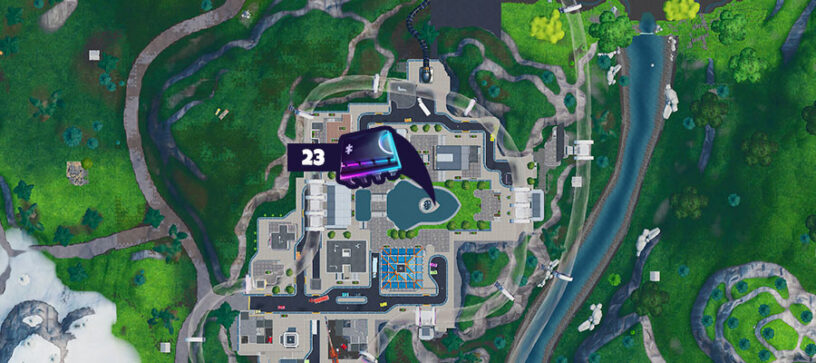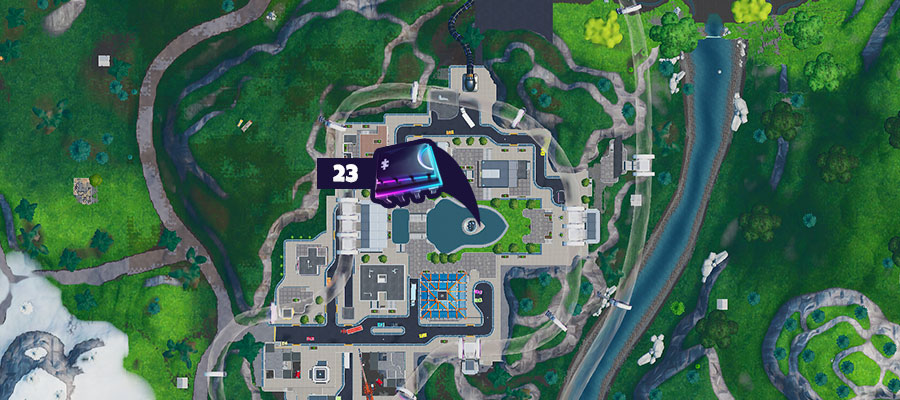 There's a pretty huge statue situated there, and right at its feet will be Fortbyte #23!
If you haven't found the rest of these yet, then check out our Fortbyte Guide!
Fortbyte Video