With the current season wrapping up soon, we thought it was time to take a look at the leaks from Fortnite Chapter 2 Season 4! There's been quite a few interesting developments in terms of reveals and data-mining recently, so there's a whole lot of stuff to check out. We'll walk you through everything we know about Season 14 currently, and update this post whenever additional information has been released.
More Comic Book Cover
These torn up pieces of what appears to be the comic book that is going to tell the story of the season have been further released to content creators.
New Leaked Website Strings
These strings are found within the Fortnite website code, and give you kind of a look at some of the new lore that is going to be going on throughout Fortnite's new season. It looks like a lot of gloom and doom, I guess Galactus is going to be pretty tough to take down!
Heralds Alone Won't Save Us
Technology Alone Won't Save Us
Rage Alone Won't Save Us
Justice Alone Won't Save Us
Gods or Goddesses Alone Won't Save Us
Chaos Alone Won't Save Us
Some comic book pages have been released in the game and tell the story of what's to come in Chapter 2 Season 4's lore. It describes how Thor and Galactus were working together to prevent a catastrophe that would destroy the universe, but Galactus appears to be corrupted and Thor must stop him. The following teaser, which looks to depict Galactus' eye, was sent out to content creators and was titled, Prelude to War.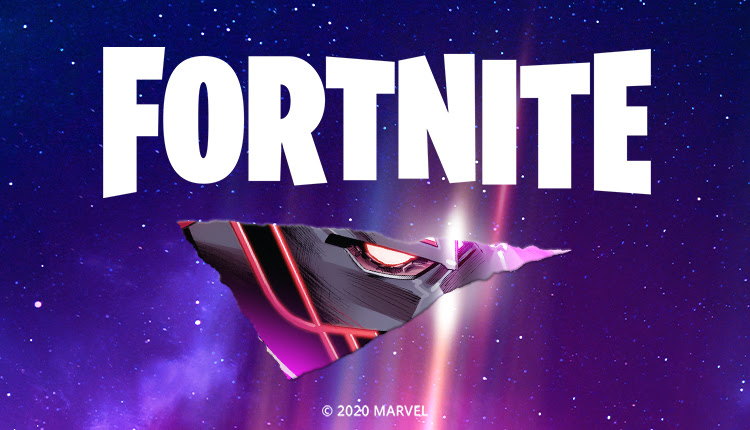 You can now find the comic book area in the battle pass area of the game! It appears there will be 10 pages in total. This will illustrate how the story will progress in Season 14, so it's worth taking a look to get caught up.
The teasers that are leading us into the new Battle Pass have started and the first one showed off Thor inside of the letter N. Two more teasers have leaked, one with the letter E and the other with the letter X. The letter E displays Thor again, but with Jonesy and the Raven skin hanging out. The X, however, shows poor Jonesy eating a full blown hammer shot to the face. The word is likely going to spell out NEXUS, but this hasn't been confirmed. Jonesy's fate after getting hit by Thor is also unknown, hopefully the poor guy can survive!
New Crater in Files
An image that shows what could possibly be the landing spot for Thor's hammer has appeared in the files. It's listed as "/Game/Athena/Apollo/Maps/POI/Apollo_POI_Crater_001", so we know it's part of the event, but not yet what it will end up representing for sure. Credit to FortTory.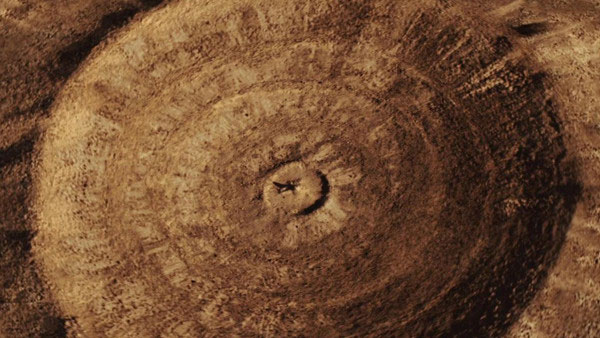 Creator Comic Book Edition
An image was sent out to content creators with the #1 on it and four names: Donny Cates, Greg Land, Jay Leisten, and Frank D'Armata. These are comic book writers and artists for Marvel comic books.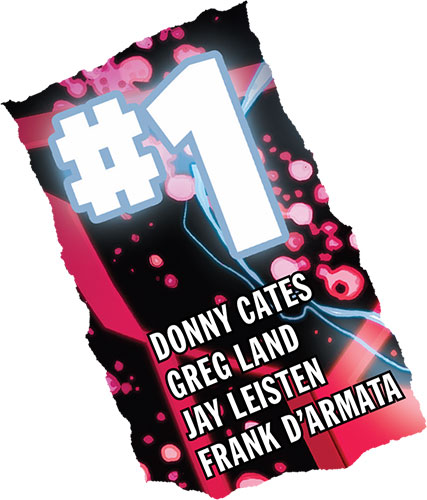 Marvel x Fortnite Battle Pass
It looks like all of the leaks so far have been correct. Chapter 2 Season 4 of the Battle Pass will be Marvel themed as confirmed by the Fortnite Twitter! There are some additional leaks from HYPEX and confirmations now that it has been officially revealed:
There's going to be a Marvel/Thor POI
Wolverine WILL be a skin
There was some kind of concept with Peely and him having Banana Claws (It's not clear if this will be in the Battle Pass or Not)
You will be able to collect Comic Book pages around the map
According to Tabor Hill, it sounds like there's going to be a Storm skin available! This whole theme is going to be more based around the comic book version of all of these characters.
Midas Fish & Advanced Fishing Rod Leak
Tabor Hill has struck again with a pretty interesting leak. There is going to be a new Midas Fish added to the game in Season 14 that when you eat it will turn all of the weapons in your inventory to Legendary! This is a pretty rare fish and can only be caught with what is being called an advanced fishing pole that will be added in Fortnite Chapter 2 Season 4!
A lot of these new fish were found in files in the 13.40 patch. There's new edible Floppers that include the Mechanic, Battle, Thermal, Shield, Jelly, Hop, and Fire Flopper. They heal and gain you shields depending on the type.
Fire & Hop Flopper.Heal = 15
Fire & Hop Flopper.Duration = 20sec
FlopperShield.Heal = 50
Default.FlopperJellyFish.Heal = 50
FlopperJellyFish.Radius = 500
FlopperThermal.Heal = 15
FlopperThermal.Duration = 20sec
There's a whole lot of fish that are supposedly going to be added to the game and they some can be caught anywhere on the map, and others can only be found in specific area types. This addition is looking a whole lot like Animal Crossing type stuff, which isn't much of a surprise, since Epic seemed inspired by the game with their punch cards. Credit to FireMonkey for the list of fish.
Fish that can be found anywhere
Orange Flopper
Green Flopper
Light Blue Smallfry
Tan Small Fry
Purple Top Smallfry
Blue Small Fry
Purple and Orange Thermalfish
Blue Flopper
Silver Thermalfish
Molten Firefish
Slurp Jellyfish
Black and Blue Shieldfish
Blue Slurpfish
Found in the Mountains Only
Purple Slurpfish
White Spotted Firefish
Peely Jellyfish
Atlantic Hop Flopper
Found in Swamps Only
White Slurpfish (Night Only)
Southern Firefish
Cuddle Jellyfish
Chinhook Hop Flopper
Yellow Slurpfish
Found in the Forest Only
Green Thermalfish
Red and Green Thermalfish
Drift Firefish
Coho Hop Flopper
Green Shieldfish
Fount at the Coast Only
Black Slurpfish [Night Only]
Raven Thermalfish
Sky Blue Firefish
Purple Jellyfish
Chum Hop Flopper
Black Striped Shieldfish
Here's a look at some of the fish you'll be able to catch. The PH stands for placeholder, so those ones might still be getting additional work done to them.
Joker Bundle
While we know this isn't going to be a part of the Battle Pass, it is going to be released while the season is going on. The Joker will be available along with Poison Ivy and Midas Rex. It was a bit of a surprise to see Midas again, but it looks like he's recovered from his brush with a ferocious shark! The Last Laugh Bundle will be available for purchase on November 17th, 2020 and will cost $30 USD. This is a pack you'll be able to buy in stores or digitally in the item shop once it's released.
Possible Battle Pass Emojis
While we only have a couple of ideas what will be a part of the Season 4 Battle Pass, it does look like we've gotten a bit of a clue to some of the emoticons that will be added to the game. Six vehicle styled emojis can be located in the files under the Season 14 folder. These are possibly unfinished or were planned for Season 3, so just because they are in the files, doesn't mean that they will be released for sure. Credit to Stormscar for finding these.
Possible Wolverine Skin
While this was a bit vague at first, HYPEX has essentially now confirmed that there WILL be a Wolverine skin coming out in the future. Whether or not this will be part of the Battle Pass or available in the Item Shop is unknown at this time.
- There will be a Wolverine skin
With the ability to have pickaxes on your character's hands, it would totally make sense to get some Wolverine Claws into the game! These would be particularly awesome, and who wouldn't want to get to run around as Wolverine taking people out by any means necessary!
Hightower Event
What is known as the "Hightower" event is looking to be what leads us into Season 4. Each season is usually book-ended with a big live event that will feature quite a bit of what is to be expected in the following season. In Season 2, we had the big wave event that created huge walls of water that eventually swept across the island and submerged a lot of the map. In Season 3, we are apparently going back to the old school, because there's been leaks of cracks in the sky that harken back to the days of The Visitor.
As you can see from the following Tweet, the early stages of the event will center around The Agency. There's going to be a crack in the sky, a new crater POI, runes to the south of The Agency, and then a possible "Hightower" area even further to the south.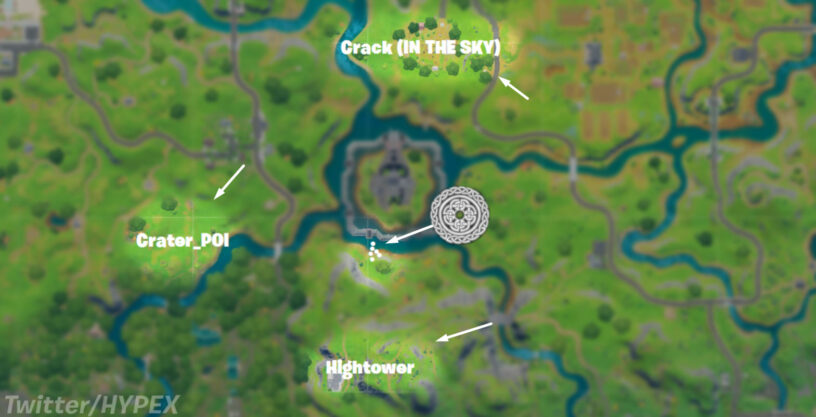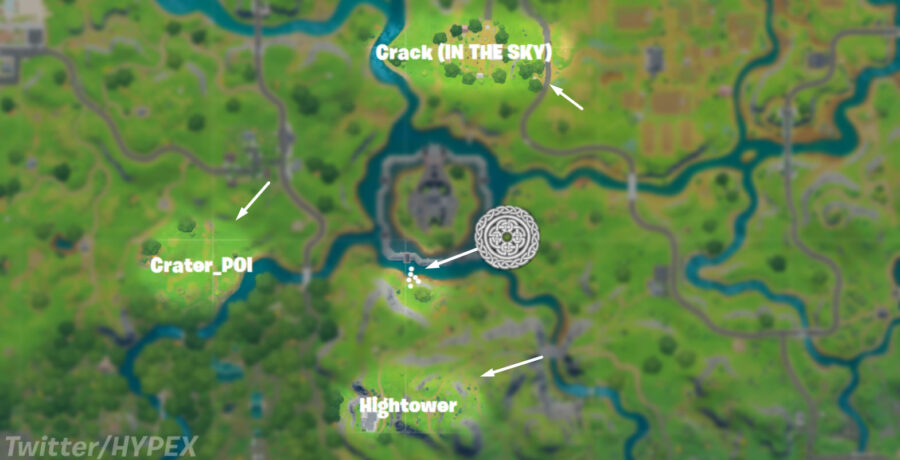 The "Hightower" event gets its name because the runic markings are called "Markings_Hightower_001" in the files. These file names don't necessarily mean much, and are usually somewhat coded to keep people from knowing exactly how they will relate to the story. These markings have been speculated to be what is left behind when a character uses the Bifrost, which is how Thor and the people of Asgard use to travel between realms. It is used quite frequently in the various Thor and Avengers movies on how different characters get around.
While that was a possible clue towards the addition of a Thor skin in Season 4, there's a whole lot more that points directly at it...
Be sure to also check out our complete look at the Fortnite Chapter 2: Season 4 Battle Pass & Skins! We've also got a look at what to expect in terms of locations in our Fortnite Chapter 2 Season 4 Map guide.