A new bundle has been leaked in the 14.10 patch and it is one of the more unique cosmetic sets that we've seen in a while. If you were a fan of the 8-Ball skin in the past with its corruption style, then you're in for a big treat, because there's going to be three skins with the same ability built in to them, only this time you will be able to control the amount of corruption yourself!
Corrupted Legends Bundle
The bundle comes with three skins that are modeled after previously released skins in a whole new style. You will get revamped versions of Arachne, Insight, and Shogun along with their back blings that have also been re-colored. Here's all that is included in the Corrupted Legends Pack:
This corruption theme started off originally with the 8-Ball vs. Scratch skin from Chapter 2: Season 1. If you got through level 100 in the season, you would start to gain corruption on your skin. The higher the level you reached the more corrupt it became. These new corrupted skins have a similar concept, although you won't have to level up to change their corruption level.
The skins are normally a white color that look pretty awesome in its own right.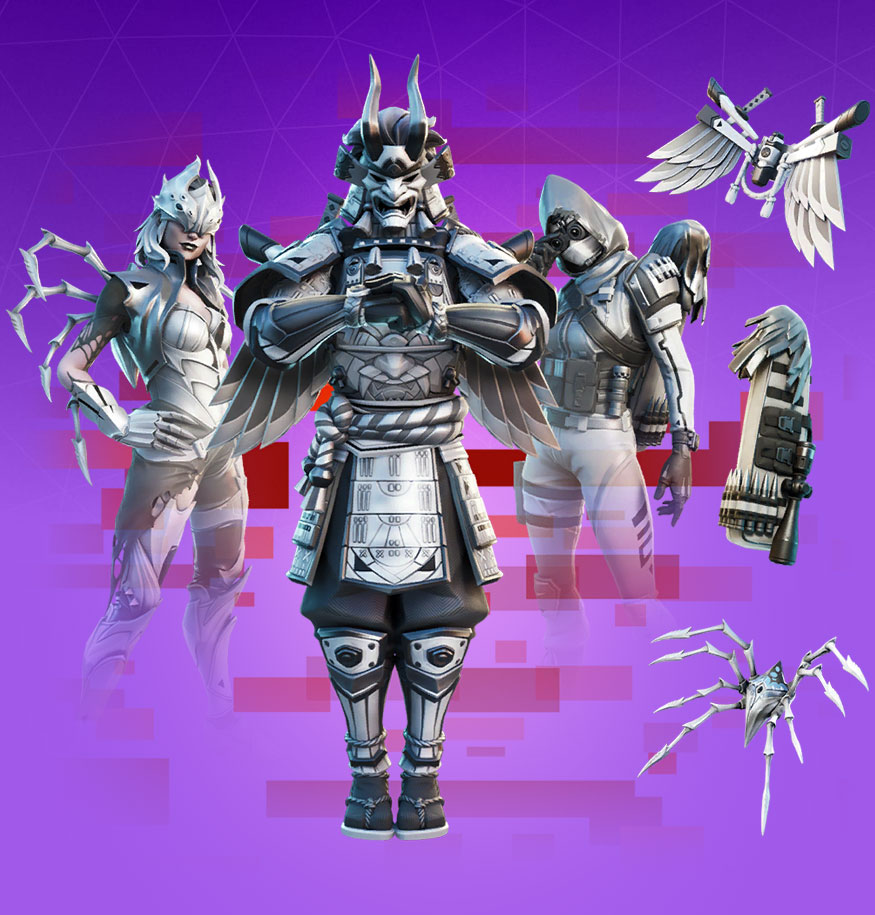 However, these skins also have a unique feature to them that allows you to up the corruption level to your choosing. Doing so will consume the skin in a red glow from the top down. You can control the percentage of how much the skin is corrupt, which can make for an interesting look based on how much you add!
Here's an example of the slider and how it looks in-game: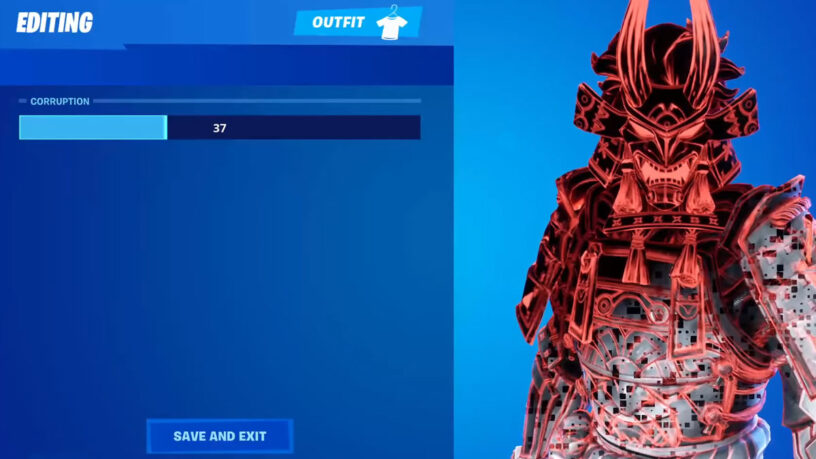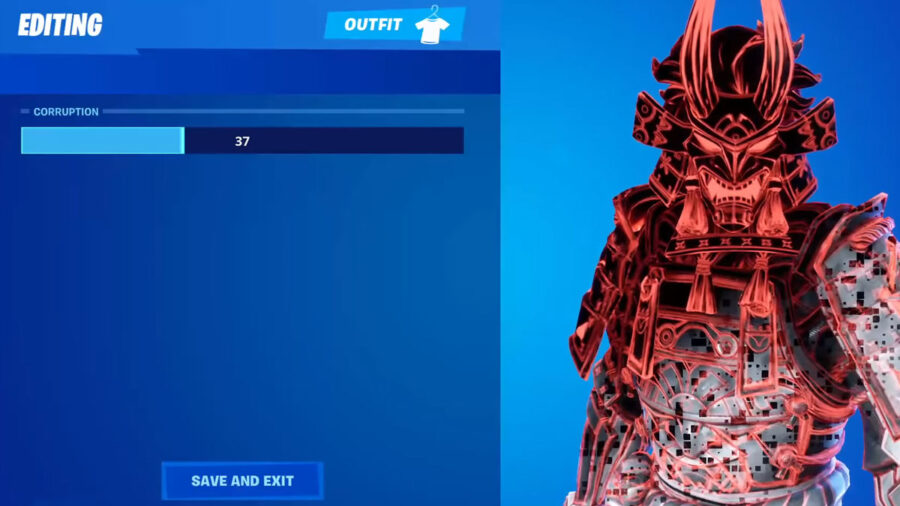 Here's an example of the skins when they have the corruption fully enabled: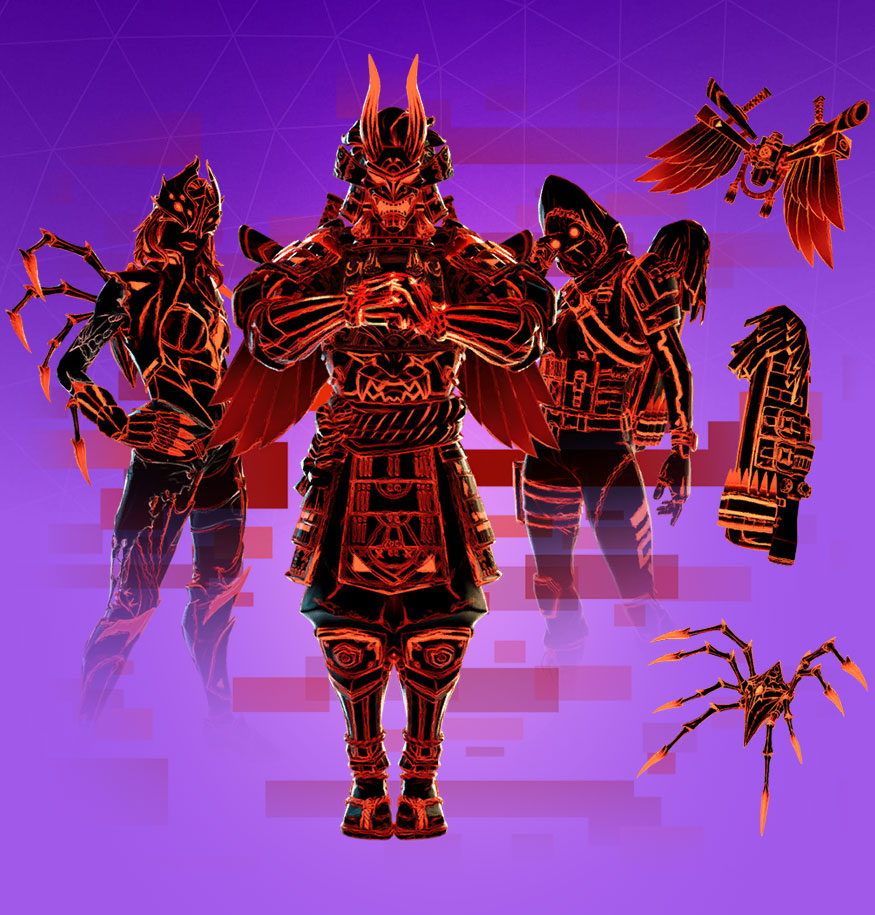 Corrupted Legends Price
The official price of the Corrupted Legends Pack is $15.99 USD! This is quite a bit cheaper than similar packs, which is likely the result of some of the price drops due to the recent Apple vs. Epic showdown that has been going on.
Corrupted Legends Release Date
The Corrupted Legends pack released on September 22, 2020. It is slowly going out worldwide, and should be in the item shop for purchase very soon!