Epic Games has just released the newest Fortnite Crew cosmetics via the Fortnite Twitter account. This month, we're getting Deimos, a mask-wearing demon from hell. We've covered all the cosmetics and info about the Fortnite Crew for the month of May 2021 below!
Skin & Cosmetics
Fortnite Crew members have several cosmetics to look forward to when this pack drops on Friday, April 30, 2021 at 7pm CST.This month, we'll receive all the fascinating, flashy items shown below.
Related: Fortnite Complete List of Leaked Skins and Cosmetics
Skull Stalker Loading Screen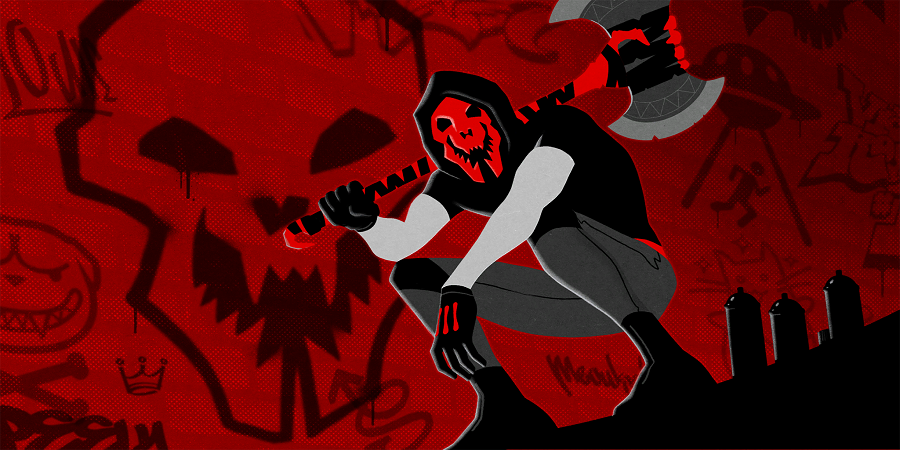 This month, of course, also brings us a new featured loading screen! The title for this one is called Skull Stalker. Deimos is watching.
Save the World!
If you subscribe to Fortnite Crew for the month of MayThis month's Fortnite Crew pack will be here on March 31, 2021!, you'll receive permanent access to the Save the World game mode. Usually this game mode runs for USD $14.99, so getting access to it with all the content for Fortnite Crew's cost of USD $11.99 is an amazing deal.
Fortnite Crew Additional Info
Fortnite Crew is for true Fortnite fans and comes packed with features that make every month worth the $11.99 USD Price Tag. We receive new cosmetics every month, which usually includes an Outfit, Pickaxe, Wrap, and Back Bling.
On top of getting new content every month, we also receive a credit of 1,000 V-Bucks, and the Battle Pass for the Current Season! You only have to have one month of Fortnite Crew active to have the Battle Pass for the full Season, which is usually about three months long.
All content received in your Fortnite Crew subscription stays in your account forever.
April Fortnite Crew
Don't forget, if you subscribe to April's Fortnite Crew before 8 pm on April 30, you'll also receive April's Fortnite Crew pack, which includes the Alli Outfit, Squee Back Bling, Skellyfish Pickaxe, and Cat's Paw Wrap!
Did you know we have complete coverage of Season 6? Check out our Fortnite Chapter 2 Season 6 Challenges & Information