The Season Shop is a relatively new addition to Fortnite Battle Royale and allows you to have access to exclusive items based on the level you earn that Season. Levels are earned by completing daily challenges, and getting kills and high placements in the Battle Royale.
As with the majority of Fortnite's cosmetic items you will still need to use V-Bucks to actually purchase the items which cost real money.
Fortnite Battle Royale Season 1 Items
Each of the items are unlocked by your Season Level and you will then be able to purchase them with V-Bucks. All items are cosmetic only and have no impact on gameplay.
Season Level 5 - Aerial Assault One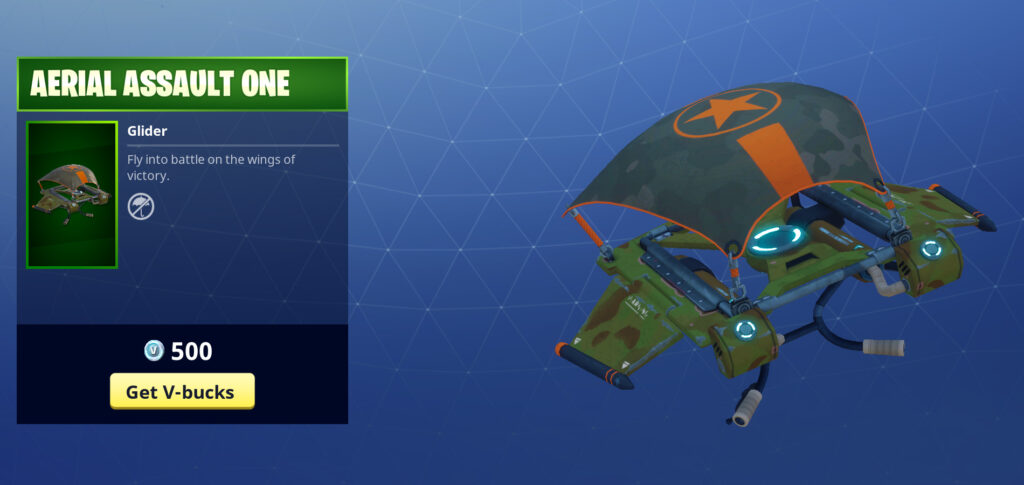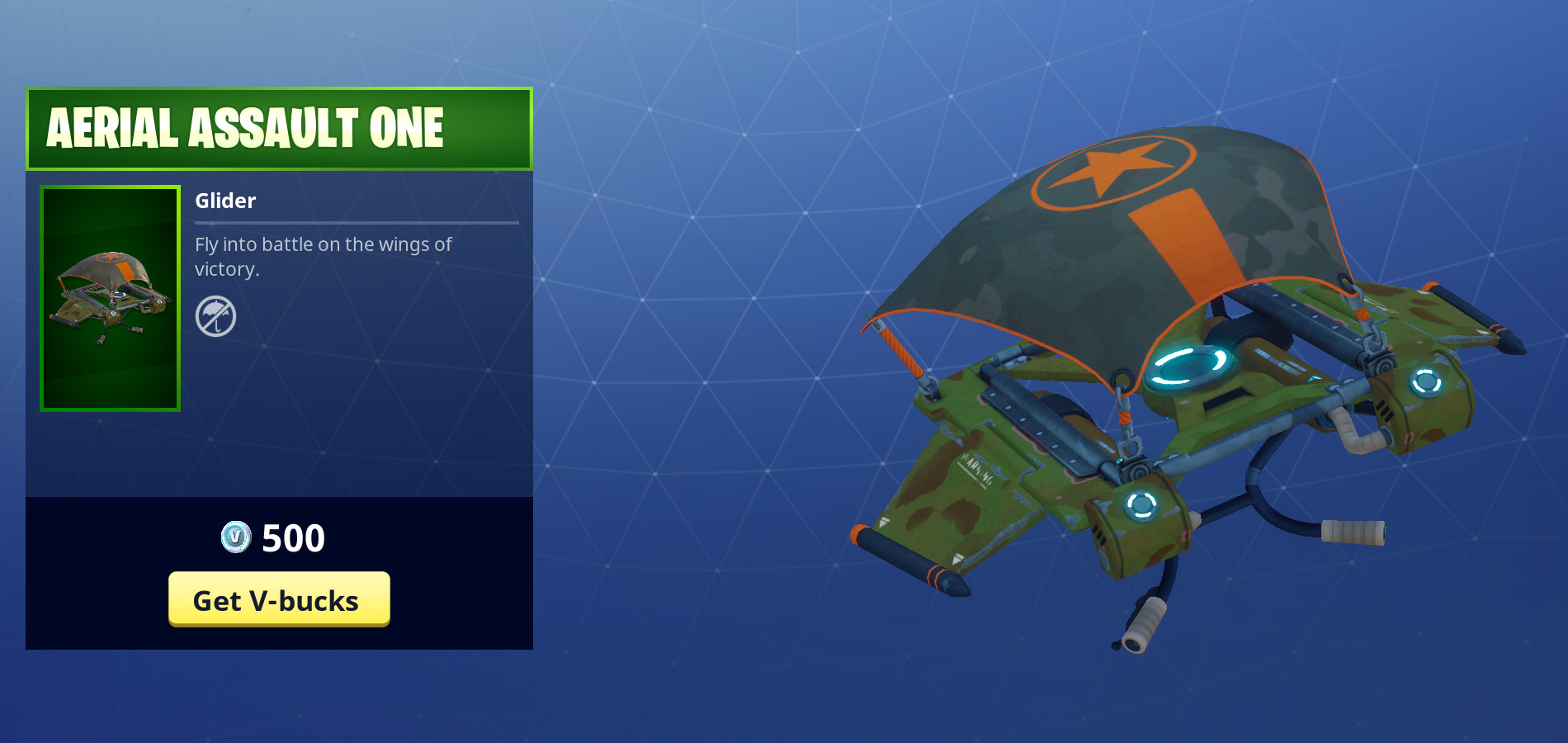 Replace your current Glider with this camouflage version that will keep you hidden!
Season Level 15 - Aerial Assault Trooper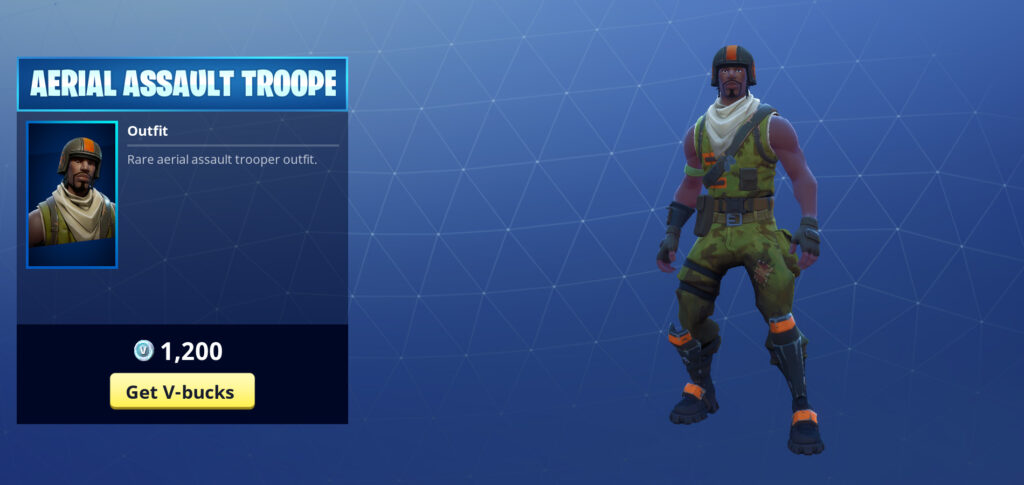 Match that Glider with this sweet looking camouflage outfit!
Season Level 20 - Renegade Raider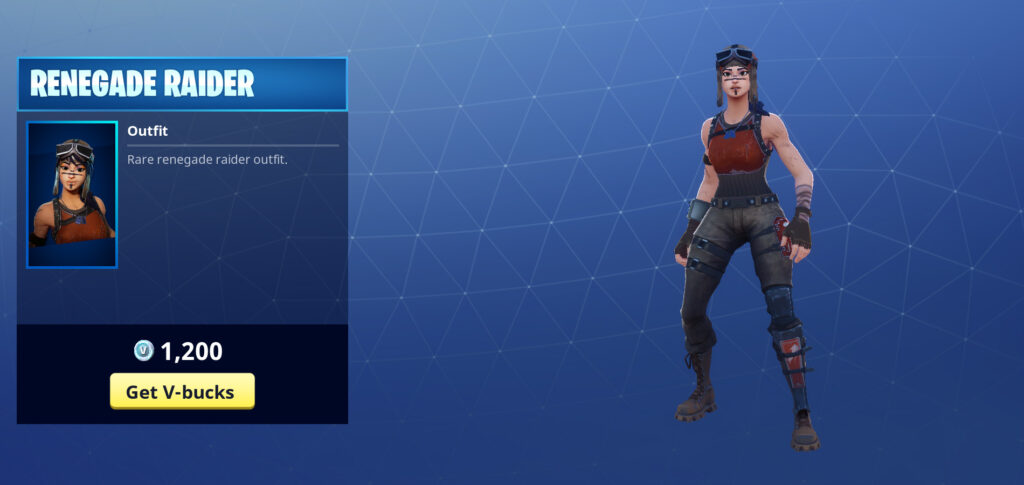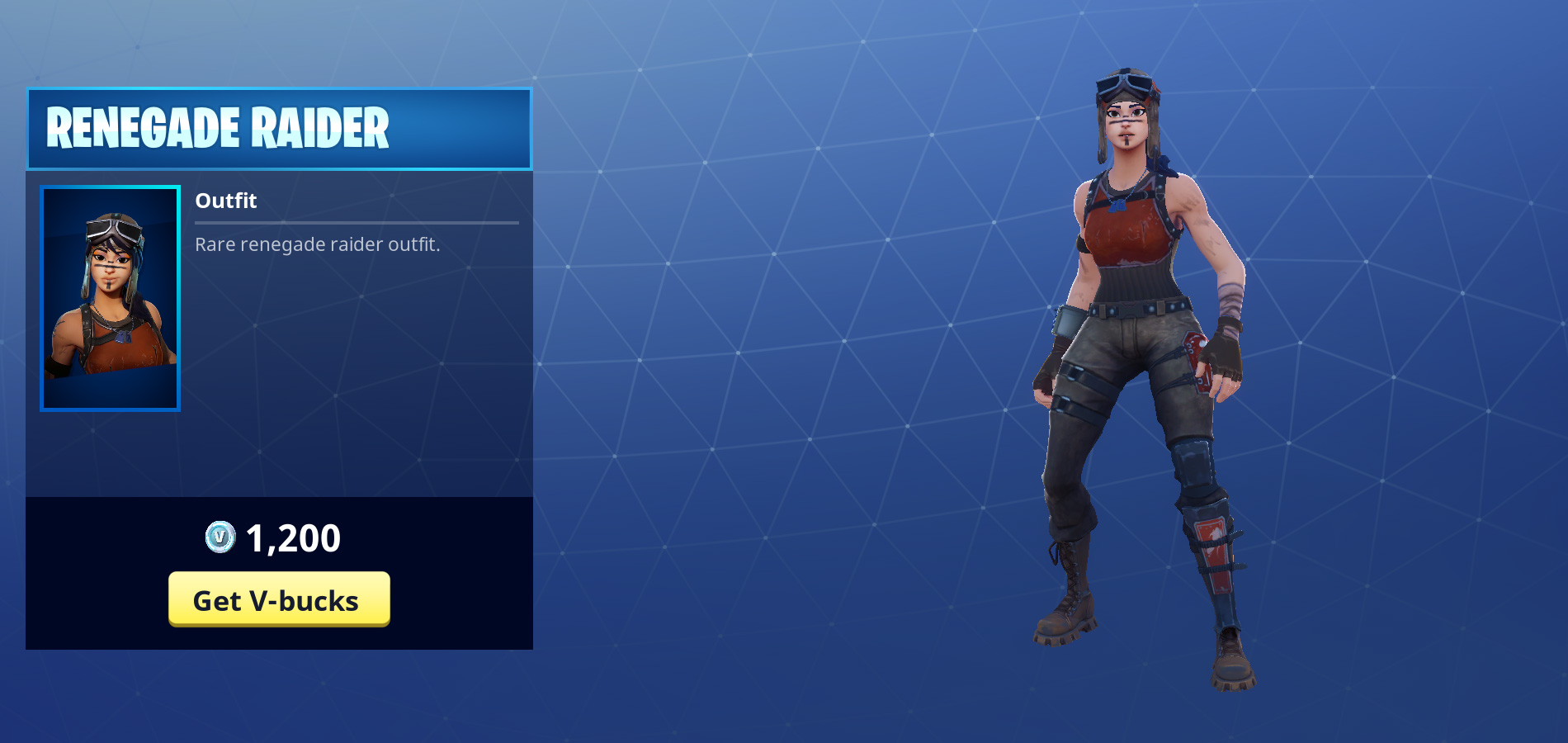 Are you a rebel without a cause? If so, then this is the outfit for you!
Season Level 35 - Raider's Revenge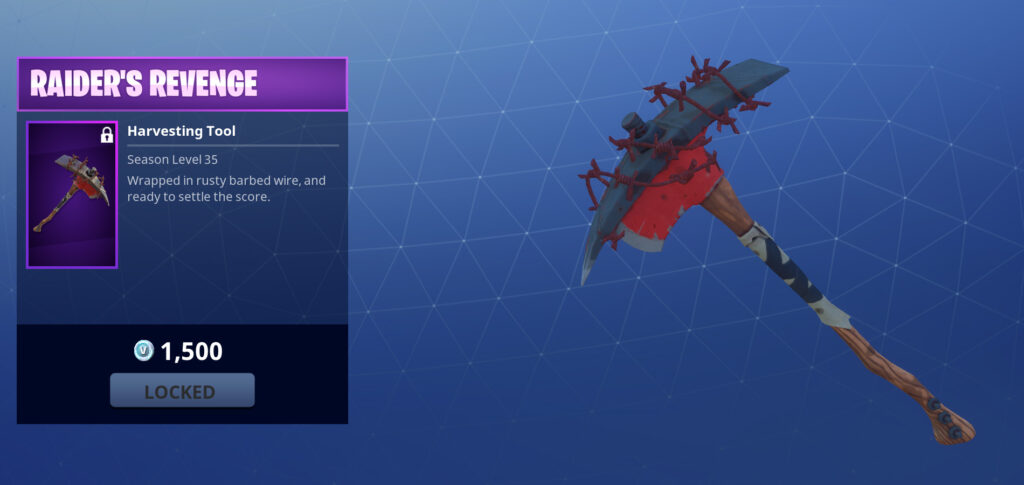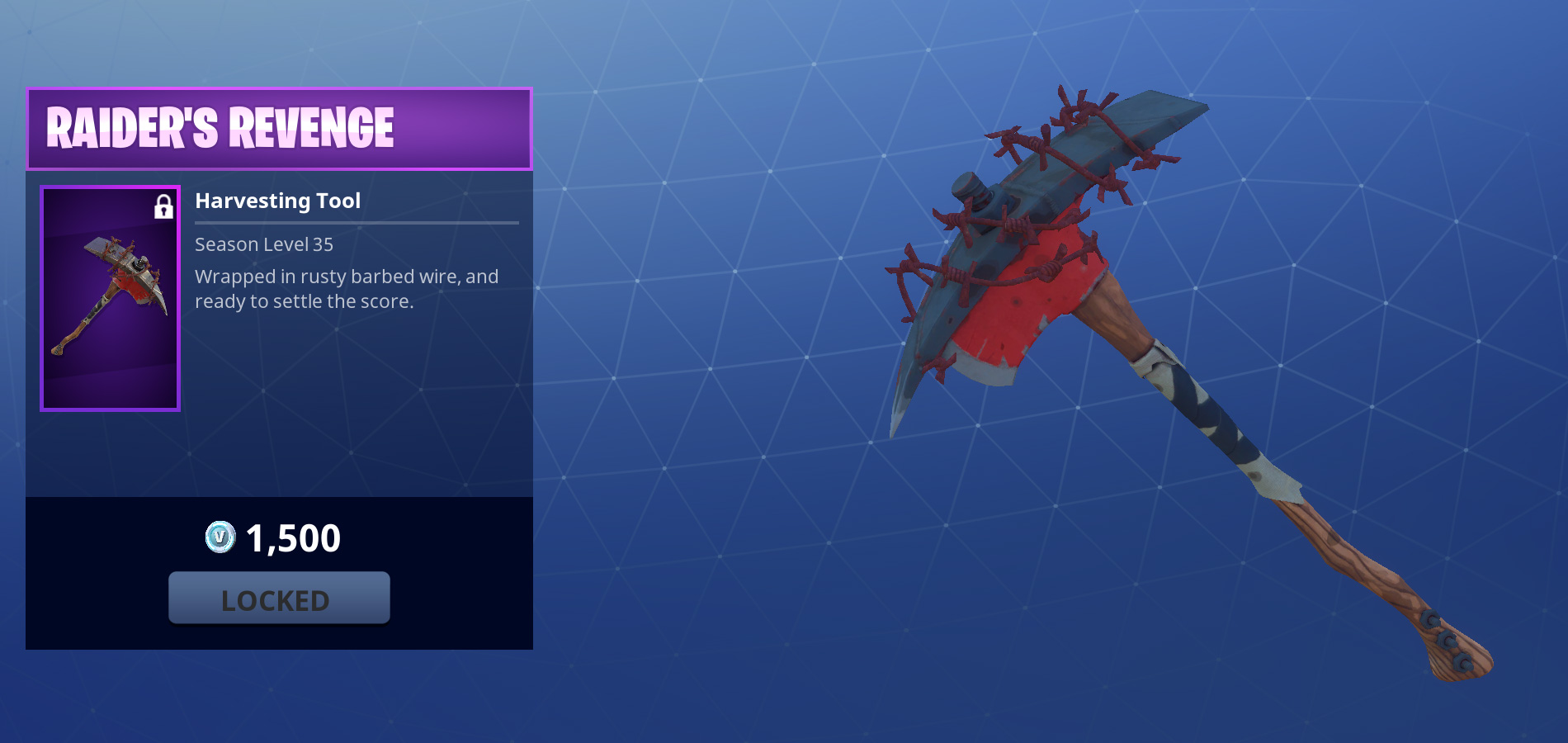 This is a pretty intimidating looking Harvesting Tool that will strike fear in your enemies heart.