The Carbide skin is the first legendary skin you unlock when you purchase the Battle Pass in Season 4 of Fortnite. The skin changes as you level up and earn armor pieces, check out all there is to know about this awesome outfit below!
Fortnite Carbide Skin Challenge
With the start of Battle Pass Season 4, Epic has introduced new ways to earn sweet items. Once you purchase the Battle Pass, you immediately get yourself a pretty cool Legendary Carbide skin. However, this isn't the full story, as you level up in the season you will gain pieces of armor that make the skin look way more detailed! You earn the chest piece at season level 10, leg piece at level 20, arms at level 30, helmet at level 40, and an even more detailed chest piece completing the outfit at level 65! This won't take you too long, with the battle pass you get a boost in experience and if you have friends that also have the battle pass it will be boosted even further when you play together!
Learn more about the tier 100 Omega skin with our Omega Skin Challenge Guide!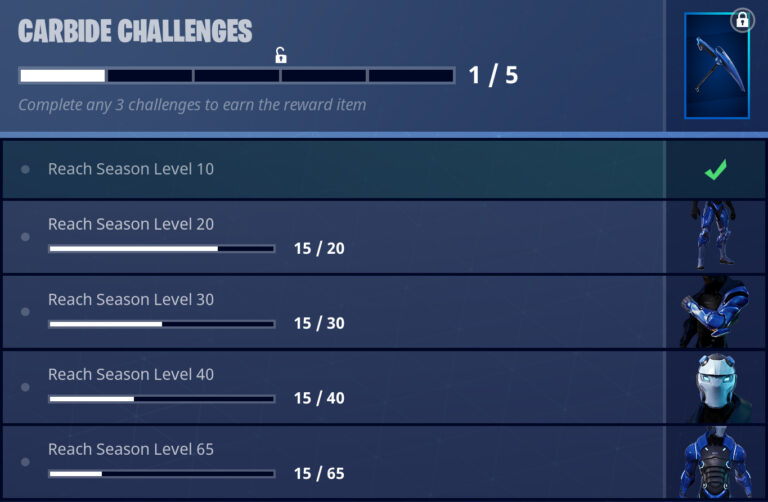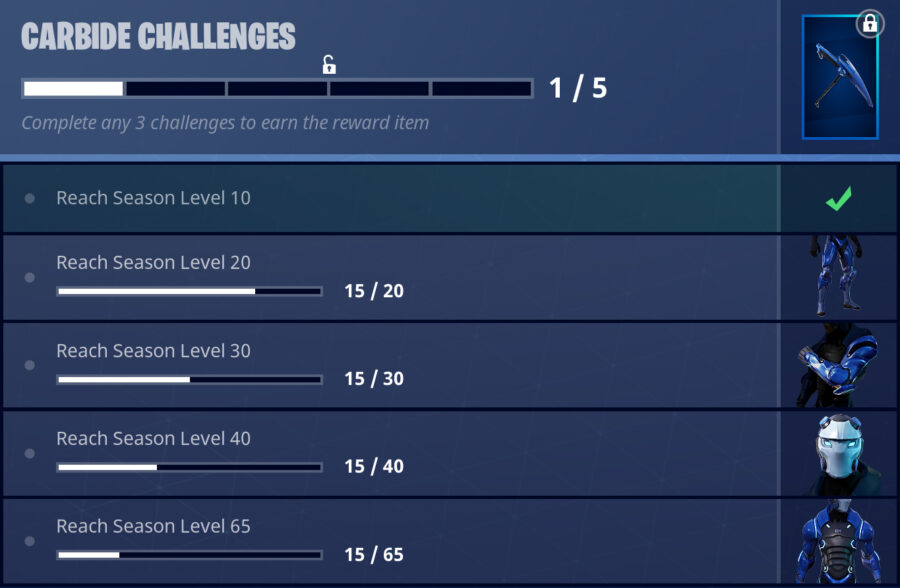 How-to Remove or Unequip Carbide's Armor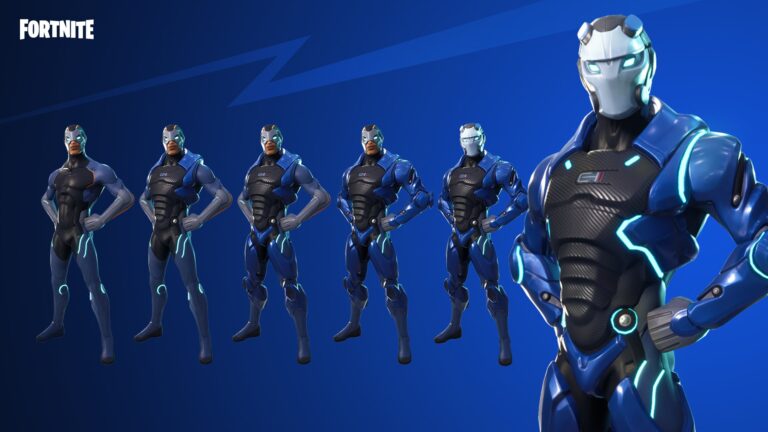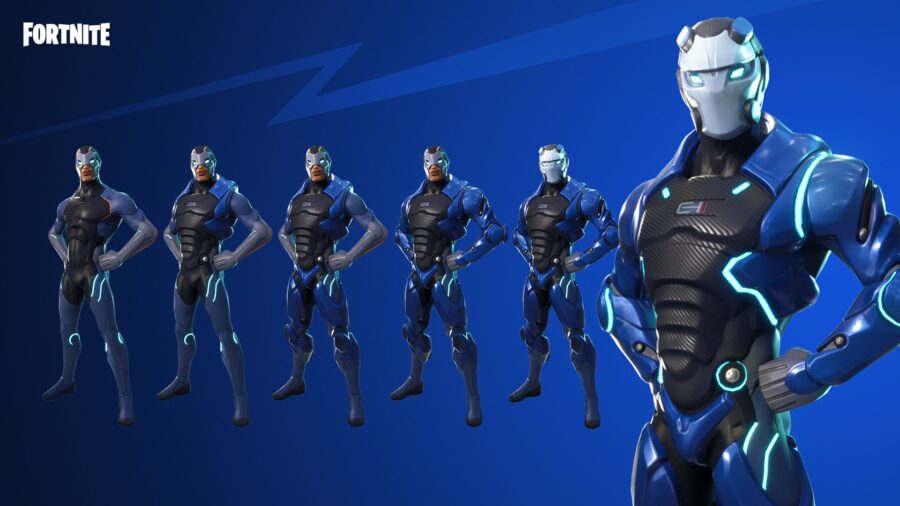 If you are a fan of the sleek look of the Carbide skin and don't like the armor then you are in luck! You can unequip the armor by going to your locker, selecting the Carbide skin, and pressing the following key on your particular platform of choice: PC - C Key, Playstation: Square Button, X-Box: X Button. At the moment, you can't select which pieces you'd like to keep or not, it's all or nothing!
How-to Earn the Carbide Positron Pickaxe
Once you've completed three of the Carbide challenges (reached level 30) you will gain this awesome the awesome looking Carbide pickaxe!