It looks like Season 5 is going to have a bunch of hidden battle stars just like the previous season. If you complete the first seven weeks of the battle pass you will earn yourself a legendary MYSTERY SKIN.
Season 5 Hidden Battle Stars Locations
Each week you complete will unlock a loading screen, that screen has a hint to the location of the hidden battle star! Before you go hunting for these stars, be sure you complete the particular week's challenges because it won't be there until you do so.
Check out our big post with guides to every challenge week of Season 5: Fortnite Season 5 Guide!
Week 1 Hidden Battle Star Location
Here's the first loading screen you will earn once you complete all of week 1's challenges. It depicts the new Drift skin that was pulled through the portal meeting some of the familiar Fortnite skins. If you are looking for the clue, you can find it on the map that Rex is holding onto. The hidden battle star is depicted at the mining area that is west of the new Lazy Links location (formerly Anarchy Acres).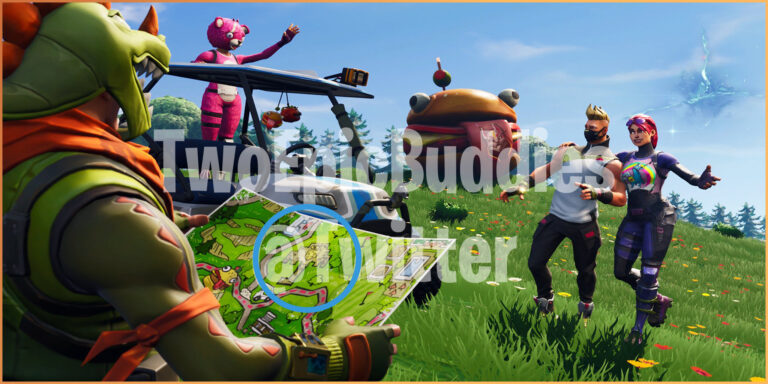 You can find the location below in the map! Be sure to complete all of your challenges in week 1 before heading to the spot to grab it.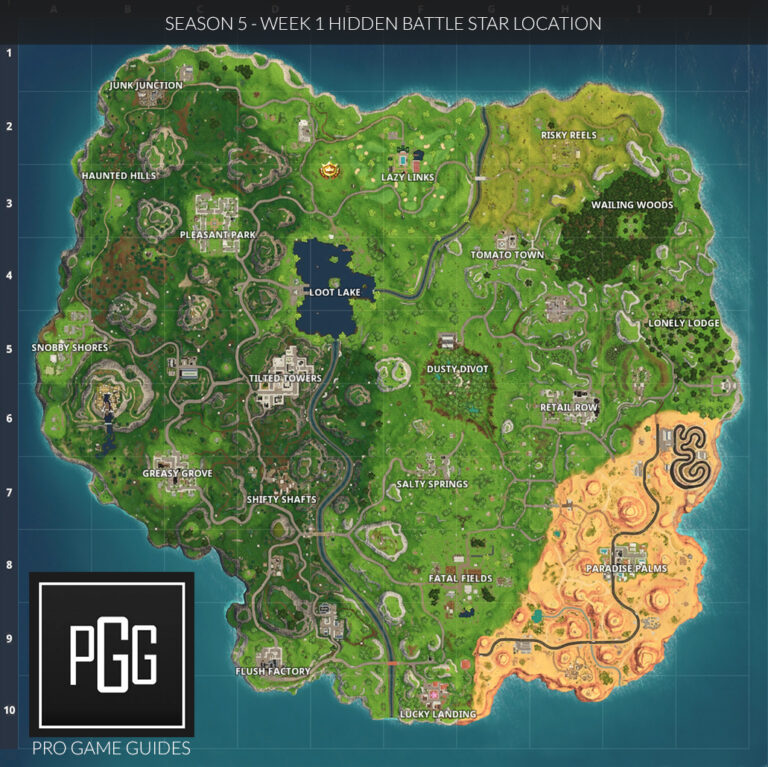 Week 2 Hidden Battle Star Location
The second hidden battle star loading screen has the new guy playing some golf with his new buddies. You can catch the small hint of the star above the main club house at Lazy Links.
Here's a map with the exact location: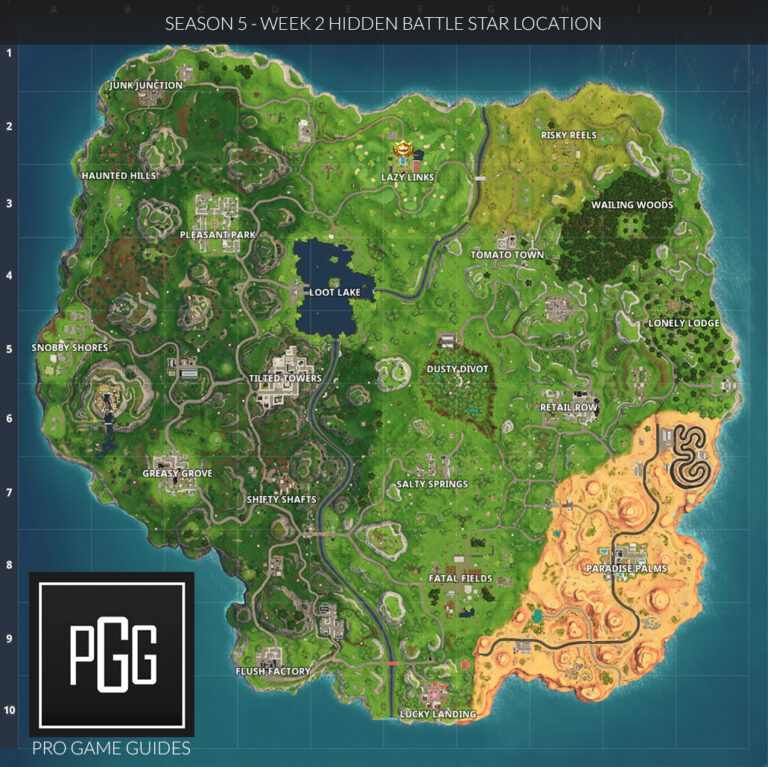 Week 3 Hidden Battle Star Location
Coming soon!