Players have been enamored with the Klombo creature since it was released in Fortnite. One of the many quirks that come with this adorable beast is its ability to sneeze whole chickens. How do you make that happen, if you can even do so anymore?
Is it still possible to get a Klombo to sneeze a chicken in Fornite?
Klombos were taken from the game when Chapter 3, Season 2 launched in Mar. 2022. This means that no, it is not currently still possible in Fortnite to get a Klombo to sneeze a chicken. When Klombos were present in the game, you would need to feed them a high amount of berries until it sneezed out either a chicken or random loot for you to grab.
Related: When will Fortnite come back to Apple iOS? [Update]
What happened to Klombos in Fortnite?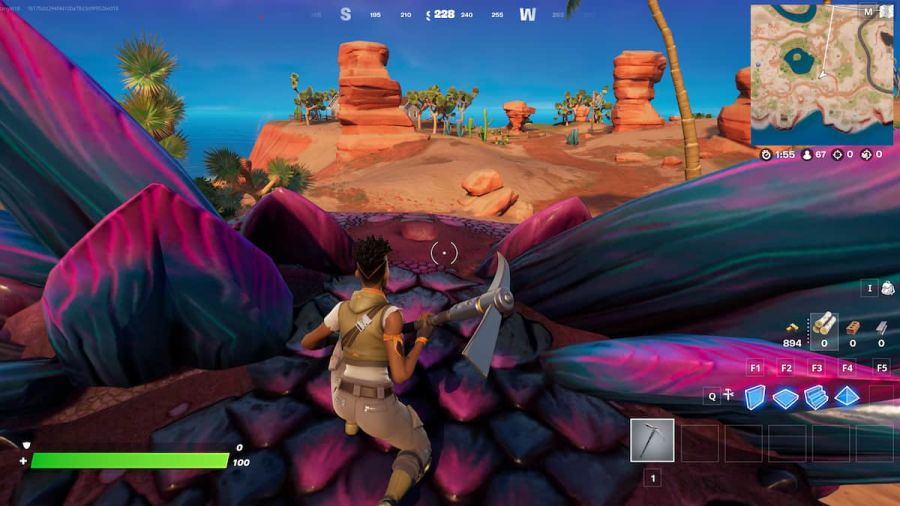 At the start of Chapter 3 Season 2 of Fortnite, all Klombos were vaulted and placed away for a later comeback. Epic Games has not confirmed when exactly they have future plans to bring about the return of the Klombo in the game. It has been speculated by Fortnite leakers like Hypex that Epic Games plans to return soon with a version of the Klombo that can be slain.
Want to read more about Fortnite? If so, check out Where to use the Sensor backpack to scan energy fluctuation in Fortnite on Pro Game Guides.