We're taking a look at exactly where you can find the Lake Canoe, Camp Cod, and Rainbow Rentals map locations for the Meowscles challenge in Fortnite Chapter 2: Season 2! You'll need to dance at each of these locations if you want to complete the challenge and earn your GHOST or SHADOW style for the cat skin!
The Dance at Lake Canoe, Camp Cod, and Rainbow Rentals challenge is part of the week 6 challenges for Meowscles' Mischief Challenges.
Lake Canoe, Camp Cod, Rainbow Rentals Locations Map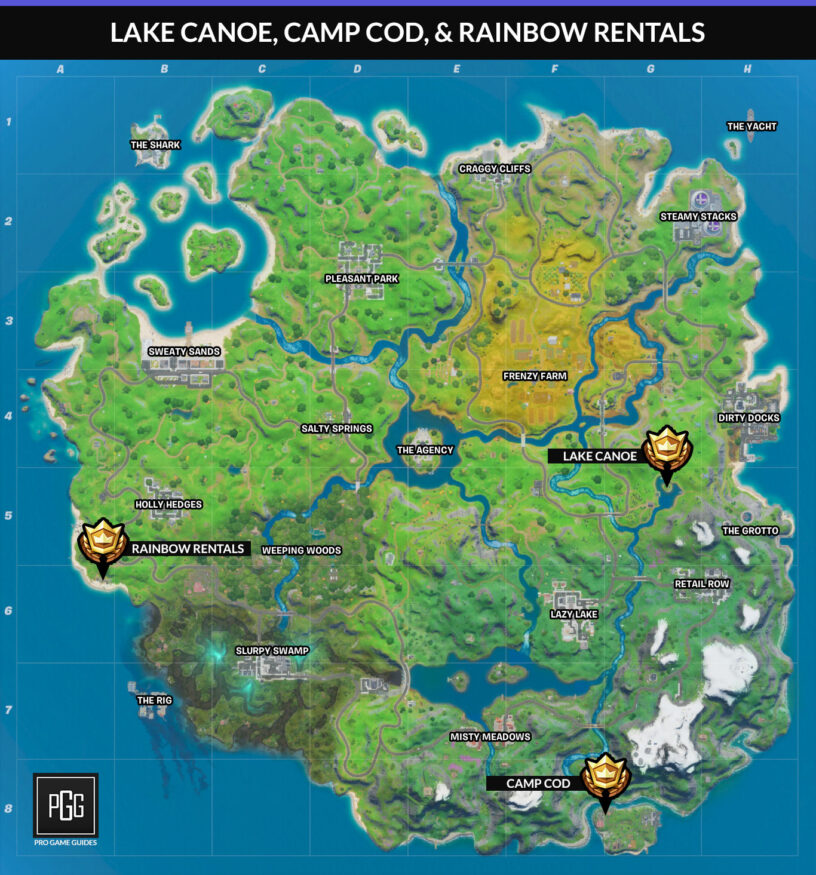 These locations are all over the map, so you might want to grab a Choppa to fly your way around the map. If you head into Team Rumble you can glide to some of them, but they are all fairly close to sea level so you aren't going to get much height unless you climb.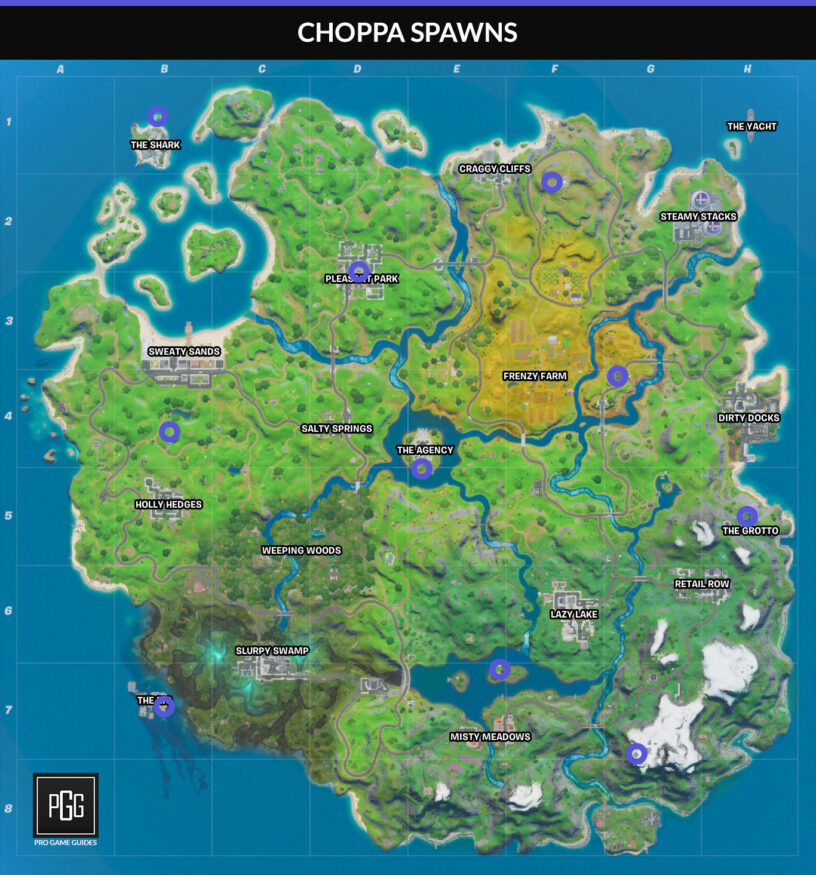 Lake Canoe Location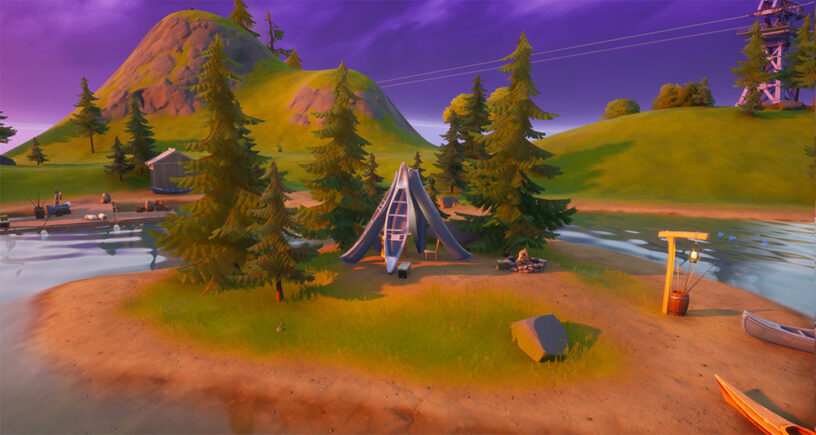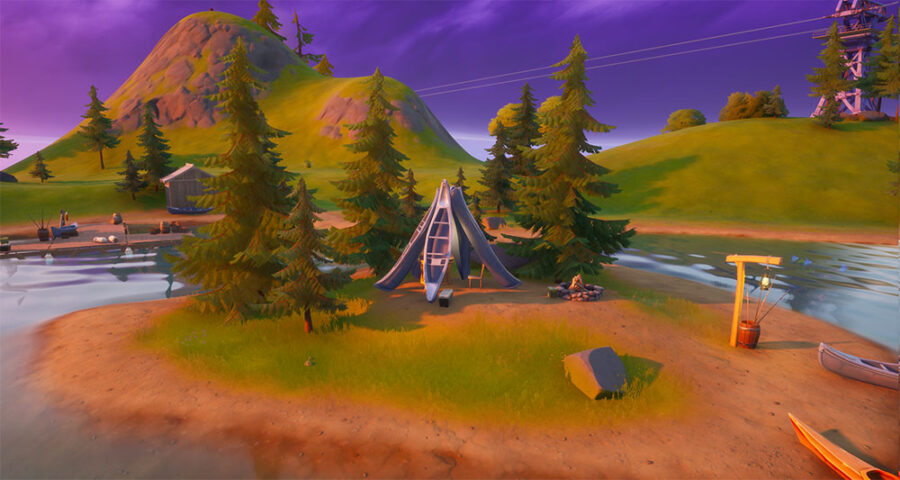 I feel like we've been to this location a bunch of times for multiple different challenges. Head over to G5 on the map, which is pretty much in the middle on the east side. It's just west of The Grotto and is a small island with some stacked canoes.
Camp Cod Location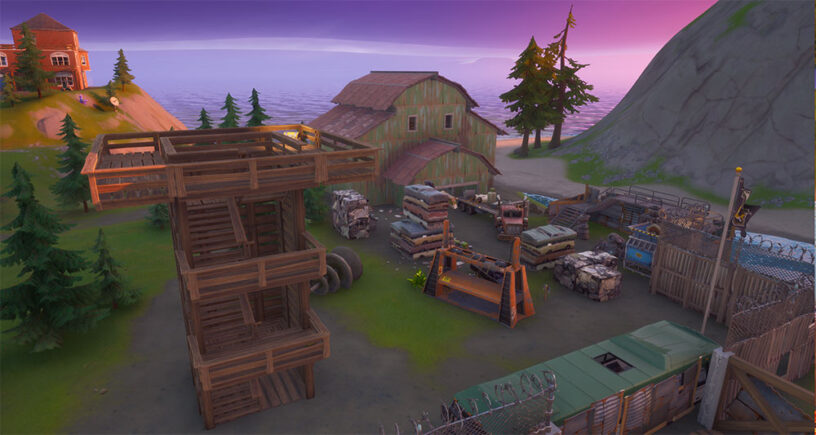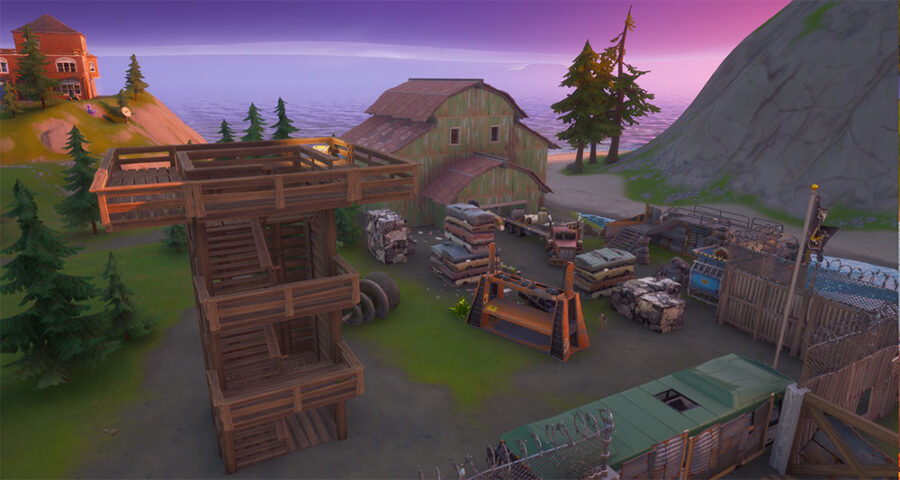 Camp Cod is very far south and on a small island. It's pretty much a junkyard, or something that looks like a fort that people are staying at to survive a zombie apocalypse. The location on the map is F8/G8.
Rainbow Rentals Location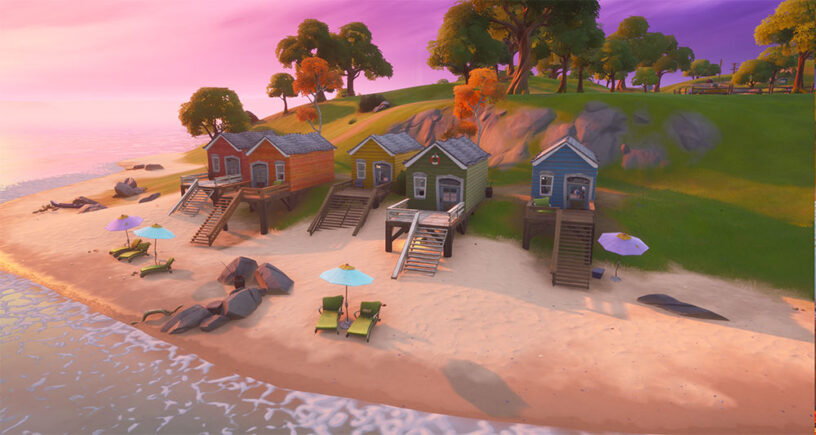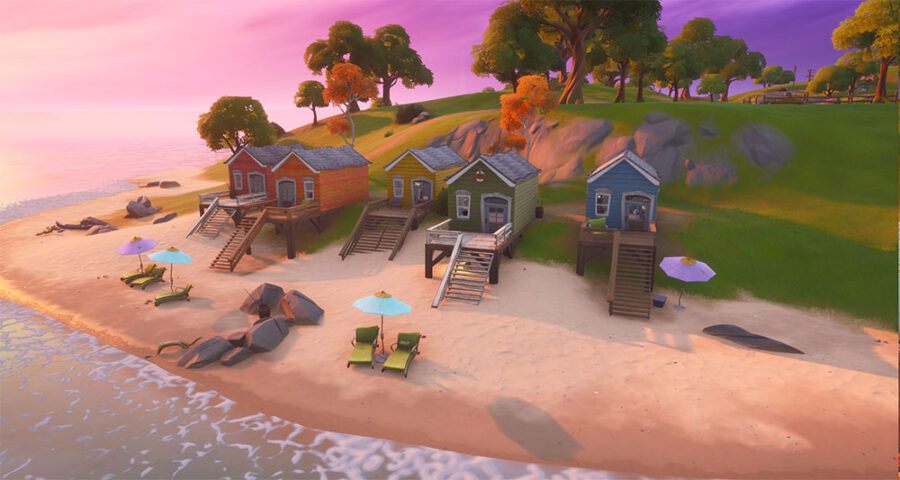 Time to head for a beach location to getaway from it all. Rainbow Rentals is located on the west side of the map in the A6 quadrant.
That's all for this challenge, don't forget that you need to dance at each of the locations!