As you head into battle in Fortnite, you will always be flying in by hanging or surfing on some form glider. These cosmetics are quite impactful as you make your dramatic entrance into the battle royale! There's been quite a few of these over the years, and inevitably some of them have gotten lost in the shuffle. We'll be taking a look at what the rarest gliders are in Fortnite.
Fortnite's Rarest Gliders
Season 1 Gliders
Both the Aerial Assault One and Mako gliders were a part of the initial season of Fortnite. This was a totally different type of thing; it wasn't until season 2 that we standardized things much more. Instead of purchasing a battle pass, you would level up in the season and get the chance to purchase different cosmetics based on that level. Aerial Assault One only required five levels, so it's more likely that people got a chance to buy it. The Mako glider required you to be season level 25, which was much further along, and likely makes it rare. So, it's likely that the rarest glider in Fortnite is the Mako.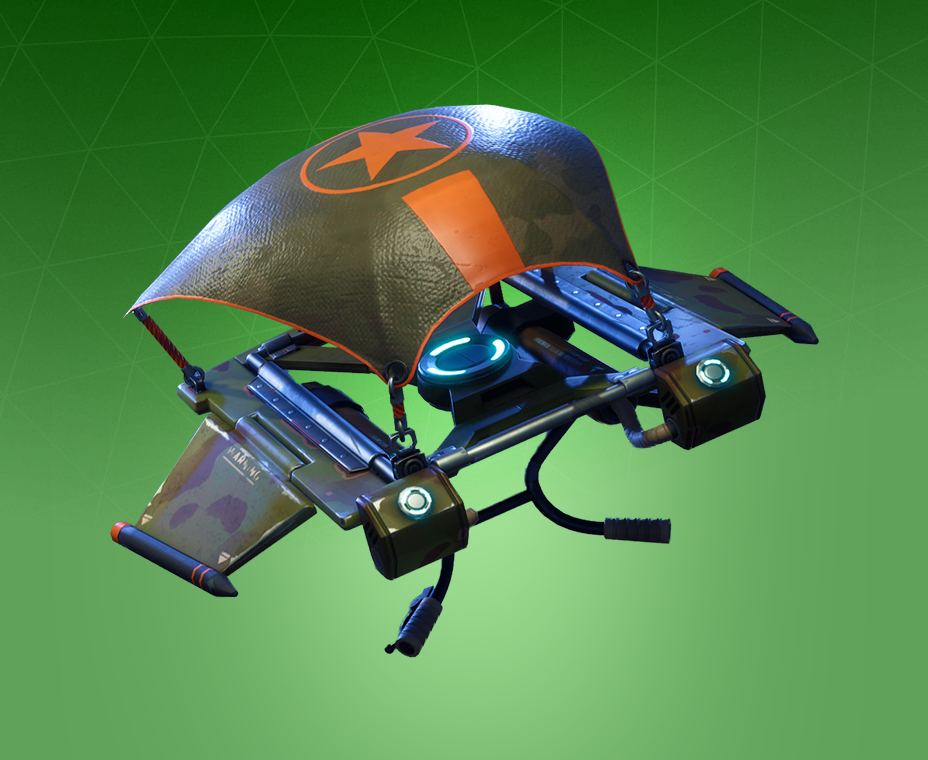 If you're curious about rare outfits, then check out our rarest skins post!
This page is a day behind the item shop refresh. If you see anything on this list two days after appearing on the Item Shop, please leave a comment.
Be sure to check out all of the pickaxes in the game in our Fortnite Glider Gallery!
Top 50 Rarest Gliders