A new batch of XP Coins are out for week 8 of Chapter 2: Season 3 in Fortnite! Now that cars are in the game, it looks like all of the gold coins from previous weeks have been added to the game. With the higher tier coins there's usually a catch on how you collect them. The trick to gold coins is that you need to be in a vehicle of some sort to get them! This can be any vehicle in the game, whether it's a boat, car, or helicopter.
I highly recommend you take a helicopter with you to collect the gold coins because some of them require you to have one. Each of the ones listed in the map below will be named if it requires the use of a Choppa, but it just makes it a lot easier if you go ahead and do them all in the helicopter.
There are 10 gold coins in total, but they aren't all associate with week 8. They've been added to the game all at once, but it's pretty much impossible to know which week each of them are from. There are two purple, five blue, and four green coins to collect as well. Week 8 is a big one if you're looking for some easy experience.
If you want to collect coins from past weeks, we have another post with All of the XP Coins from Season 3!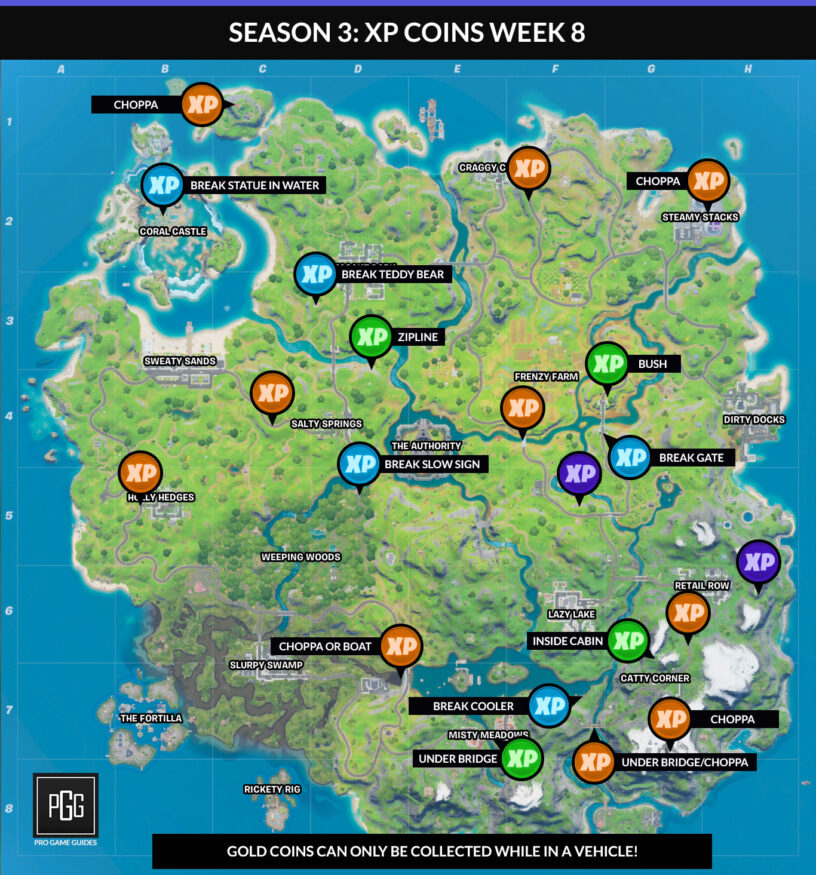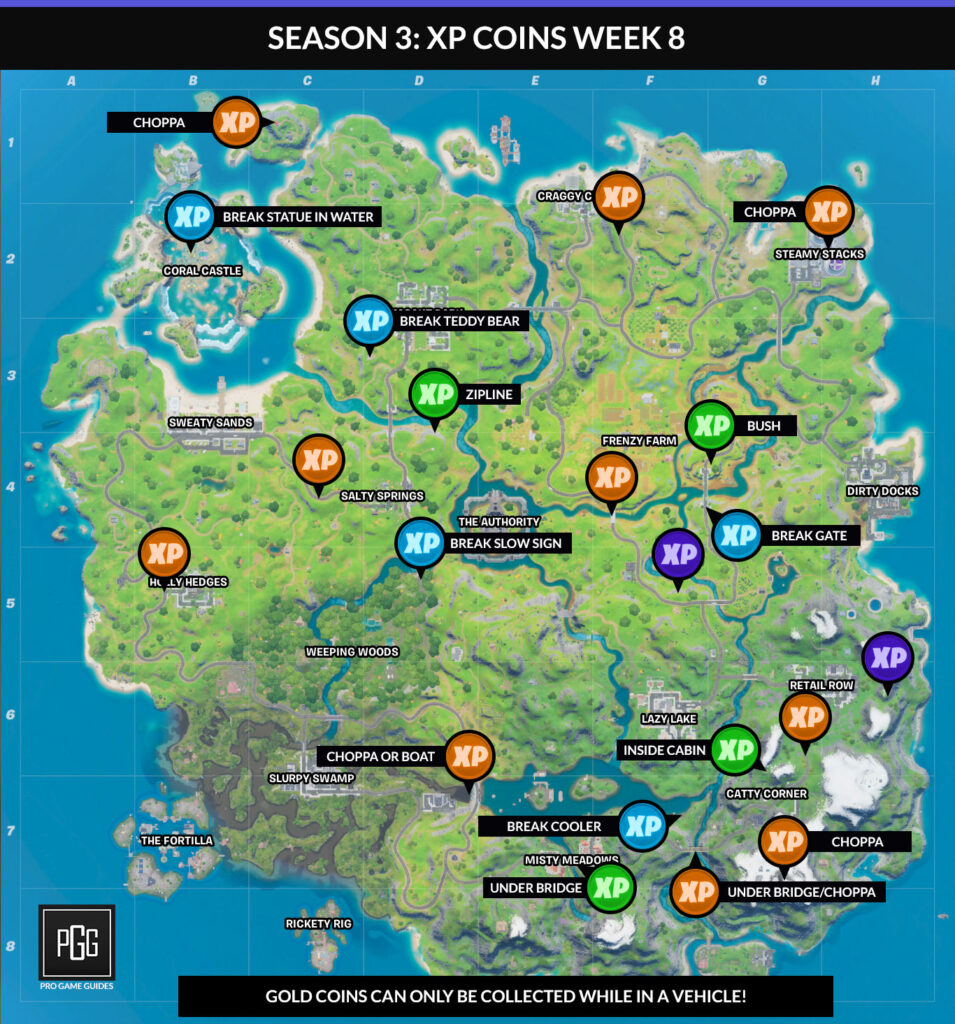 If you're struggling to find the blue coins, you need to make sure to look for the object it is locked into! The object will flicker with a blue glow every few seconds which gives the coin away. Break that item and you can collect the coin. Make sure to box around any purple coins because they break into a bunch of small coins when you touch it.
Here's an additional map with the gold coins and helicopter locations to make things easier for you: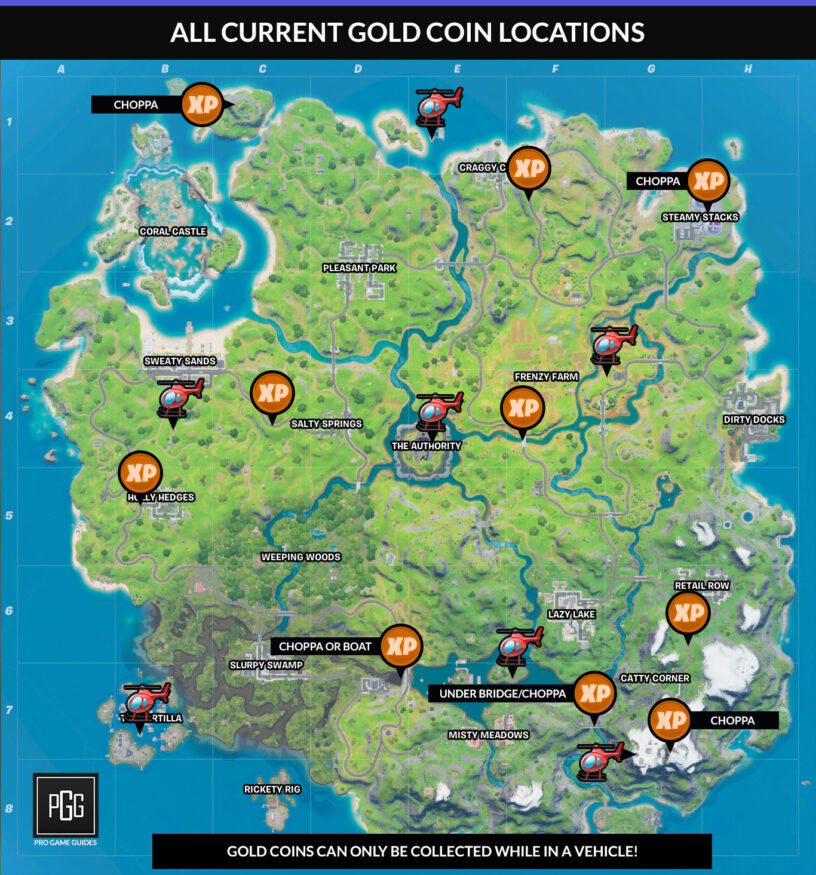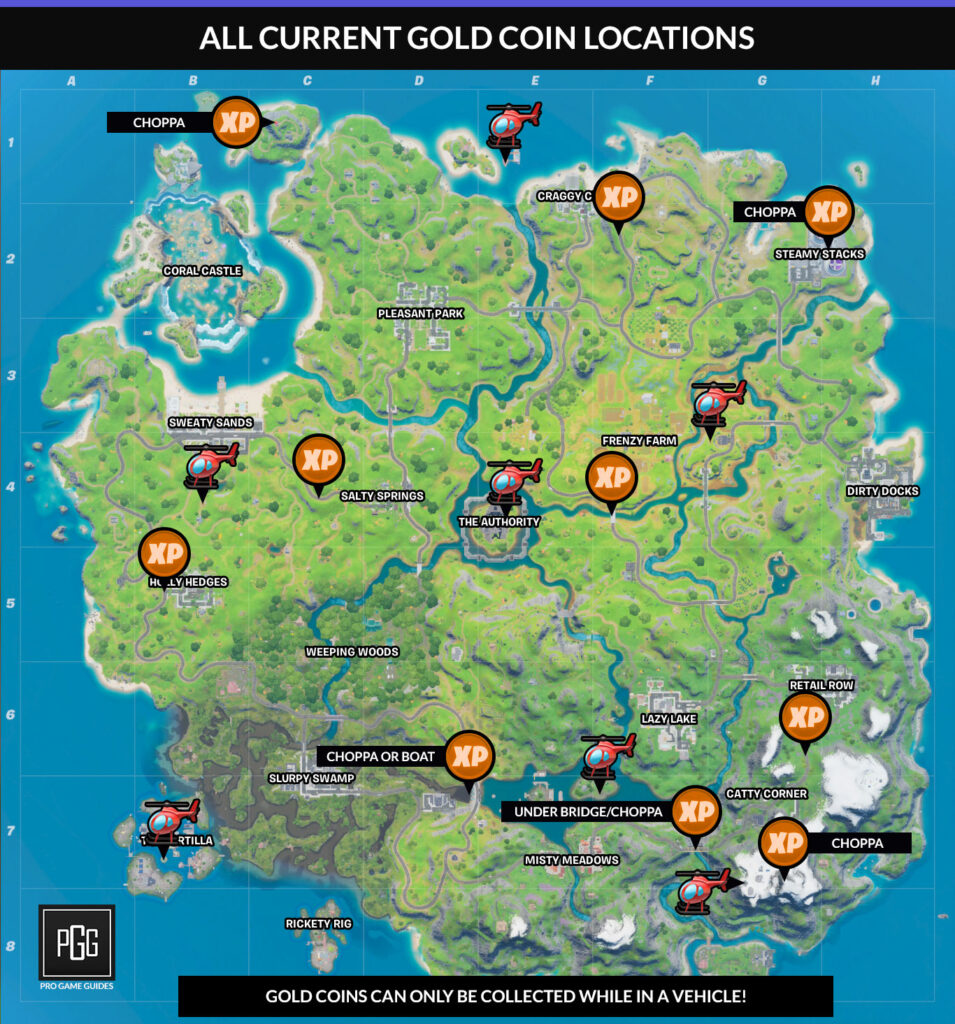 If you're strugglign to find any of the coins, check out this video that shows all of the locations: