We are onto the sixth week of Fortnite's Chapter 2: Season 4, and we've got ten more coins to collect around the map. This is a pretty easy batch to find, you'll even get to look around the Stark Industries area and explore some of upstate New York. They are pretty well scattered, and you will find the gold XP coin over at Ant Manor! You can also now finally unlock Wolverine this week, so be sure to go and complete his challenges while you are on the hunt for coins.
There's four green, three blue, two purple, and one golden XP coins to collect for the week six.
If you want to collect coins from past weeks, we have another post with All of the XP Coins from Season 4!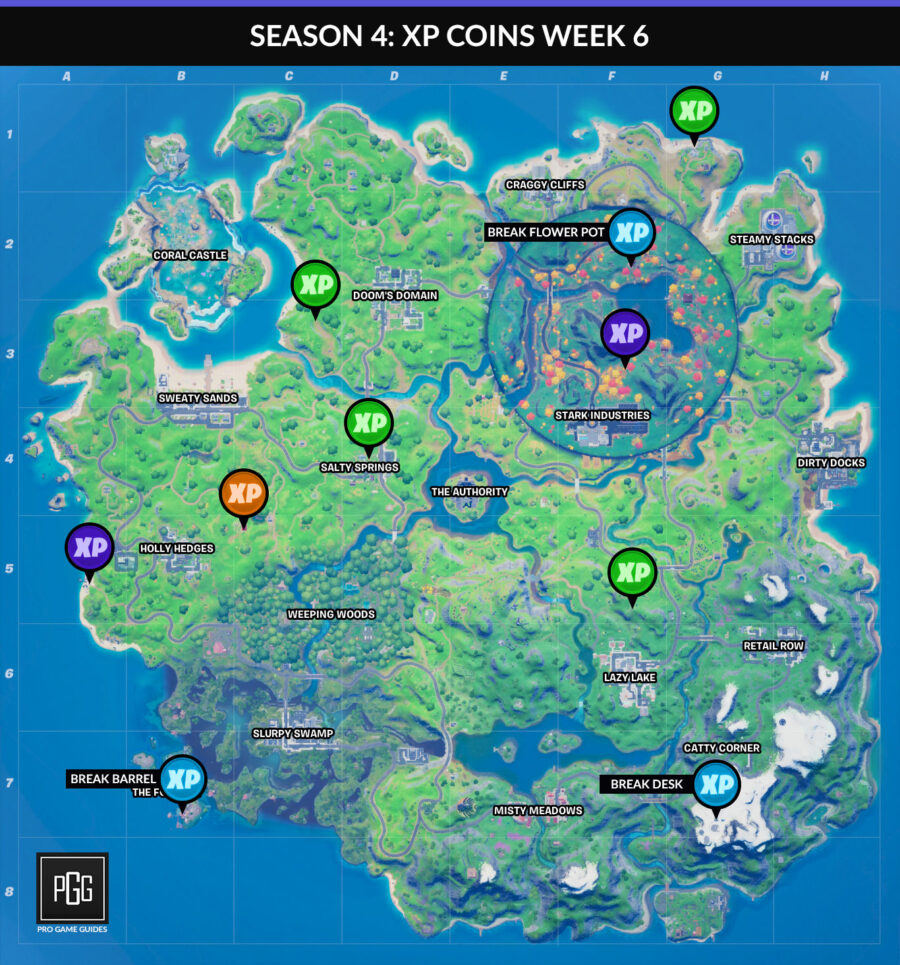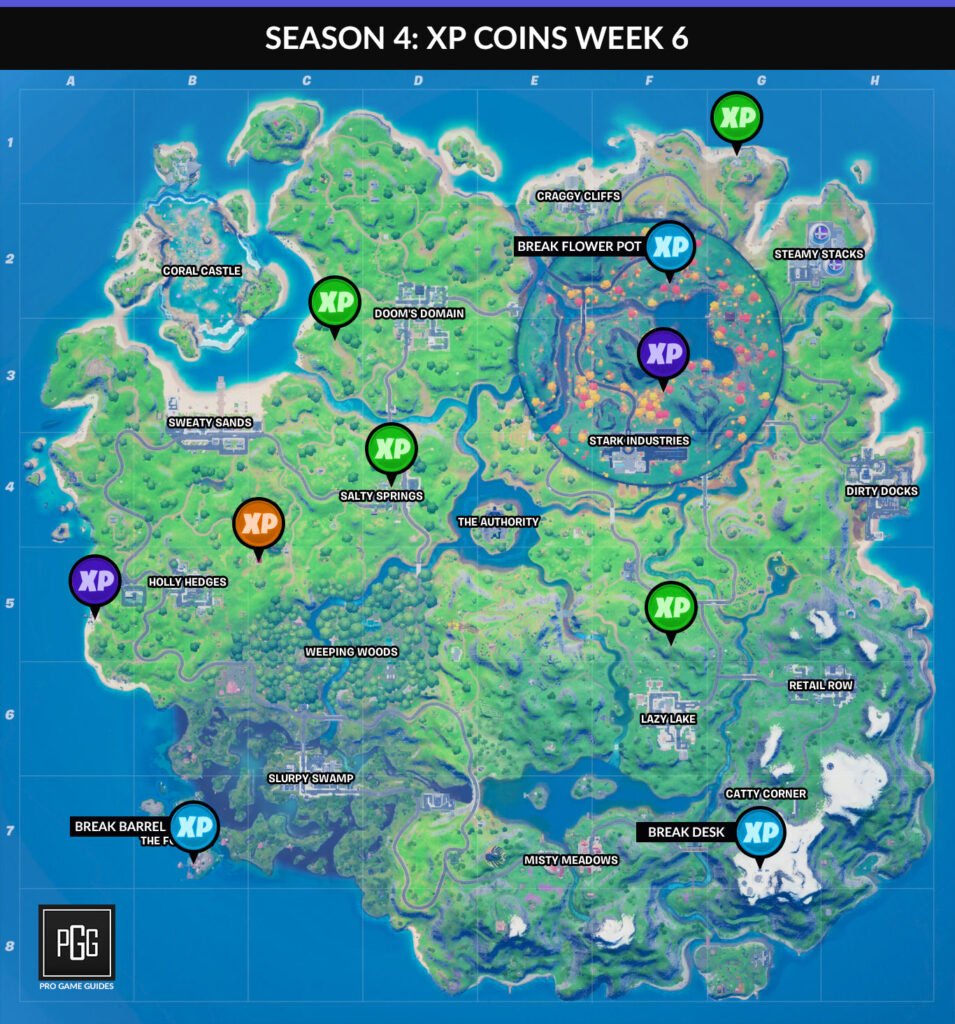 If you're struggling to find any of these, here's a video that shows all the location: