Fortnite update v15.30 is here, and back on a Tuesday! This season has been weird as anything, from changes to more changes, but it seems Epic is back on track and releasing updates on a Tuesday once again! This update is seemingly going to be massive; however, not much is known about it. We've just got to wait and see!
Update Release Date & Time
The Fortnite 15.30 Patch has been officially announced and will be released on Feb. 2 at 3 am CT (9 am UTC).
PC Update OUT Now! 2.31 GBs
Server Downtime
The downtime for this Fortnite update will start at 3am CT (9am UTC) and will end roughly about 6 am CT (12:00 UTC) though this may vary depending on how swiftly Epic can upload the patch. In other words, don't wait around for it, even if you're excited to play!
Official 15.30 Patch Notes
Epic did not send out official patch notes to content creators this week, as this update is small in size. The only information we have to go off is the following that Fortnite Status tweeted out.
When more information comes available about 15.30, we will update!
Coming to v15.30:

✅Bring 'em in cold with the new Mando's Bounty LTM
✅Two new Exotics!
✅New Devices and Options for Creative

— Fortnite Status (@FortniteStatus) February 1, 2021
Mando's Bounty LTM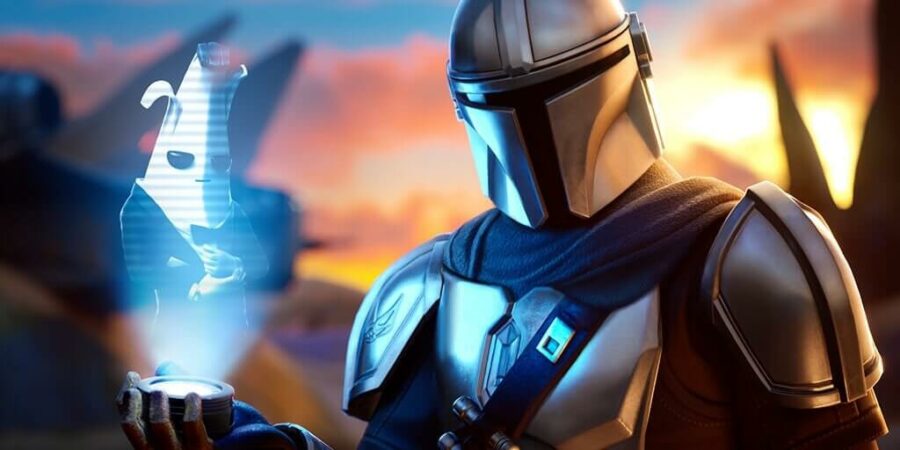 Not much about this LTM is known, however, we have a few hints to go by that it's to do with the Mandalorian. The first is what the above tweet opens up with— You may make it to the top... but can you stay there? Is this meaning the new LTM, or something completely different? The second hint to go by is the Mandalorian teaser Epic released not long ago. If you haven't seen it, check it out below.
Got a job for you.

More info coming soon. pic.twitter.com/PaEx75lhCK

— Fortnite (@FortniteGame) February 1, 2021
It has a Solos, Duos, Trios, and Squads variant.
Mando's Bounty The best hunter in the galaxy wants to prove himself—against you. Challenge other players to see who can score credits the fastest. Take out bounty targets for extra credits and eliminate specially-marked hunters for high-tier loot.

When the Mandalorian enters the match, he will hunt down the player with the most credits. You can get to the top but can you stay there?
New POI Location
A new POI Location has been datamined by FortTroy, all we have is its name, but it's 100% linked with the Mandalorian.
There is a new POI with the name ''Athena.Location.POI.KitsCantina" in the files. Files also mention a boss spawning there "Athena.AI.SpawnLocation.Boss.CosmosCantina"
Two New Exotics
Two new Exotics are coming to Fortnite. Epic has done well keeping the guns coming over Season 5, and well, they thought it's about time to add in some big guns for this update. Thanks to Hypex for this information, the two guns are called Burst Quad Launcher and Chug Cannon. Will these have anything to do with the Mando's Bounty LTM?
A third weapon called Frozen was also added!
New Exotics Preview!
- Burst Quad Launcher? Chug... Cannon? Check out these new heavy hitters in the upcoming update! pic.twitter.com/GZIWkvUqDb

— HYPEX (@HYPEX) February 1, 2021
Chug Cannon

Ammo—Crossbow Bolts
Reload Time—1.1 Seconds
Damage to Player—18

Burst Quad Launcher

Ammo— Rockets
Reload Time— 5.4 Seconds
Mag Size—4
Damage to Player—42

Frozen

Ammo— Light Bullets
Reload Time— 2.1 Seconds
Mag Size— 35
Damage to Player— 20
Fortnite 15.30 Changes
General
The Boundless set is being changed.

You can no longer select white/white or black/black color combinations when selecting your primary and secondary colors.

If you have purchased an Outfit from the Boundless set, you now have the option to refund it without using a Refund Token.
Fortnite 15.30 Bug Fixes
General
Long loading screen after completing a session on PlayStation/Xbox.
The Child Back Bling blocking vision when players aim down sights.
Jumpshot Outfit missing its facial hair.
Sound effect audio delay.
Difficulty editing a banner with a controller
RT/LT Triggers on Xbox Elite controller on Android
Motion axis setting stuck on "Roll" on Nintendo Switch
Battle Royale
Receiving damage mid-air when falling inside a car.
Game freezing when going to the Complete tab on PlayStation/Xbox.
OG Bear vehicle temporarily booted (disabled)
Zero Point healing effect temporarily disabled.
Creative
Prop holograms become invisible in certain situations for Xbox Creators.
"Devices" and "Prefabs" tabs are swapped when viewing the Creative Inventory.
Save The World
Eliminating Takers not counting towards the "Eliminate: They Came from the Mist" Ventures quest.
To see all the leaks that came from v15.30, head on over to our Leaked Skins page and see what will be coming in the future.