Fortnite is a battle royale game from Epic Games that's still as popular as ever four years later. Just like most battle royale games, you spend the game picking up loot and fighting to survive while the ring closes. The objective is to be the last player or team standing at the end.
How to Change Fortnite Region Settings
To change your region in Fortnite, you have to go into the Settings Menu. From there, you'll be able to find the Settings to change your Region. This is important, as the distance, you are away from a region, the more ping (latency) you have. Ultimately, you want as lower ping as possible.
Here is how to exactly change the region in Fortnite.
Click on the icon with the three stripes to enter the main menu.

Go to Settings.

Go to Game. It should be the second tab from the left.

You'll see your current region and ping in the Matchmaking Region box.

Scroll from side to side to choose the region with the lowest ping possible.

Click on Apply.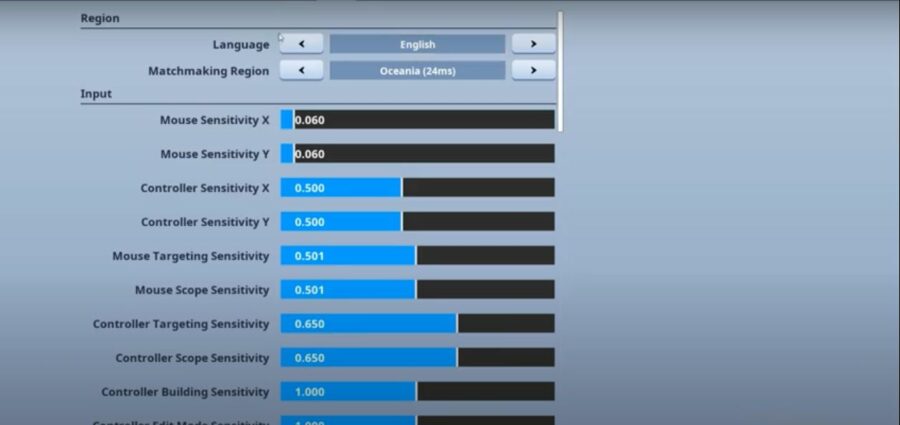 Fortnite uses the same interface for most platforms, so this method should work for PC and console users.
The Importance of Region Settings
The game is quick, and enemies can target you from near and far. Every second counts, and you can't afford to be slow on the draw. That's why it's crucial to have the best connection possible with fast speeds to your server. Servers that are geographically closer to you will probably have a better ping, which equates to better response times. Servers with higher pings will cause the game to stutter, and you'll find yourself dead after pulling the trigger first. You might also need to change the region to play with friends in other countries.
Find out how to improve your aim with Fortnite Aim Courses. Or do you fancy a game of hide & seek? How about Gun Game?