The fourth quest given by Dark Jonesy for his The Oracle Speaks questline gives us the task of destroying a Corruption Cluster and all the Corruption fragments. Finding one of the Corruption Clusters is easy enough, but many players struggle to understand how to destroy them. We explain how in the guide below.
The first step is to find one of the Corruption Clusters on the map. They are at the foot of the large hill directly south of The Convergence (Cube Town). You can see its location on the map below.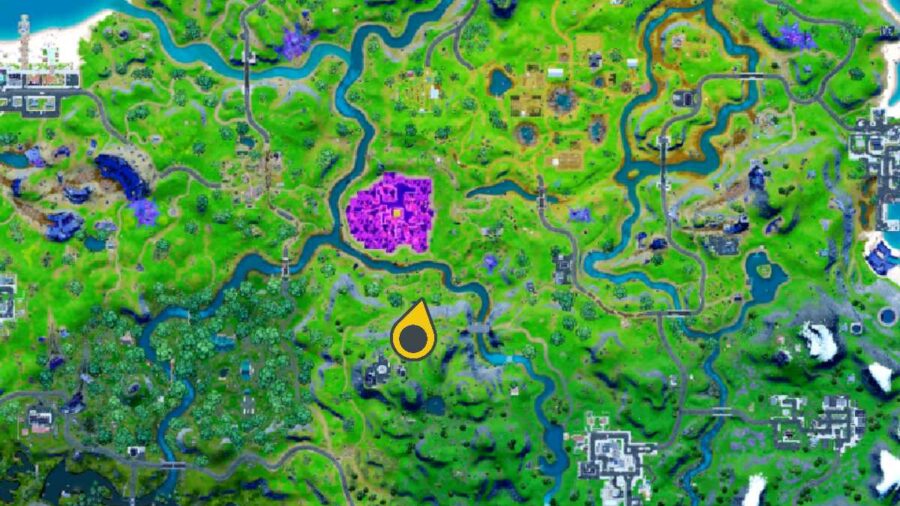 Related: Where to Find NPC #4 Dark Jonesy in Fortnite Chapter 2 Season 8
Once you have approached the area marked in the map above, you will see three small purple crystals sprout up out of the ground. From this point, the quest is akin to playing a game of whack-a-mole. Take out our pickaxe and start hitting the crystals as they pop up. Continue to do this for several seconds (it took us about 10 seconds) until the final, large cluster pops up in the middle. Take one final swing to destroy this cluster to complete the task.
Once you have followed the instructions above, the task is marked as complete. You're now ready to finish up the quest with the final challenge!
Don't forget, we are offering complete coverage for Fortnite Chapter 2 Season 8! You can find all the information you need on our Comprehensive Guide to Fortnite Chapter 2 Season 8!