The latest Fortnite update brought forth the Week 10 Seasonal Quests and players will have to complete them to earn XP. Chapter 3 Season 2 is in its last few weeks, and this is the best time to get more XP and battle stars to get all the cosmetics from the battle pass. One of the Quests in Week 10 requires players to fly into the Collider's energy field. Completing this Quest will reward players with 20,000 XP.
The Collider is a new POI in Fortnite Chapter 3 Season 2, and it's full of hostile NPCs. Players can expect countless opponents to land in this area for high-tier loot, and this makes it difficult for completing Quests. However, there is a trick to flying into the Collider's energy without even landing at the POI. You will have to simply exit the battle bus, and try to land on top of the huge Collider to quickly complete this Quest.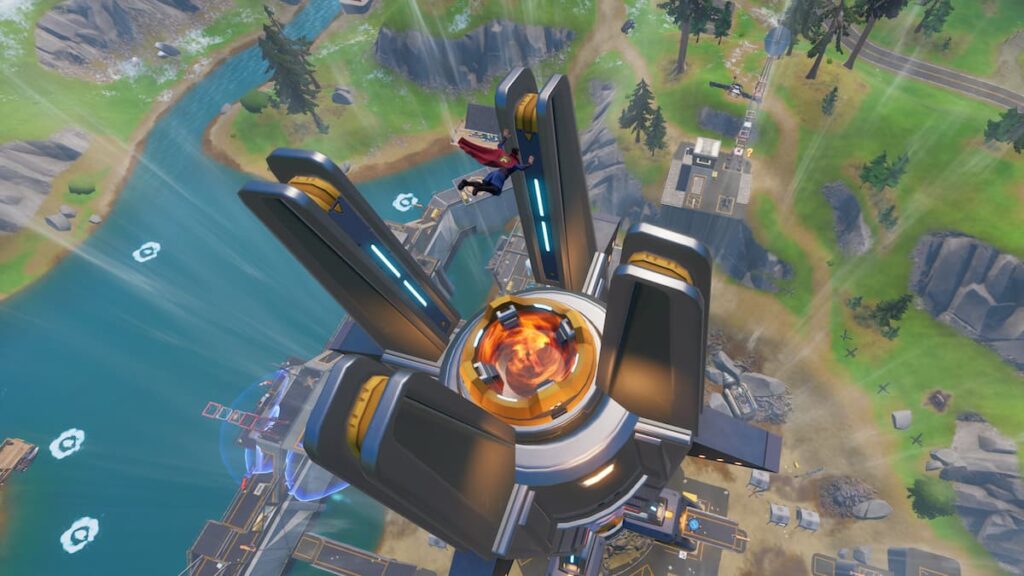 Related: Fortnite leaks point to Darth Vader and Indiana Jones coming to Chapter 3 Season 3
The Collider's energy keeps the player afloat, which means you can fly for longer by floating on top of the structure. This trick not only completes the Quest, but also keeps players safe from active combat. In case you don't make it on the first try, attempt to land at any of the IO bouncers found across the POI. Use the bouncer to jump high in the sky and then deploy your glider. We recommend players get a weapon first if they are landing on the ground as you will meet combat at every step in this new POI.
Wondering where to find the NPCs this Season? Check out All NPC locations for Fortnite Chapter 3 Season 2 on Pro Game Guides!