Just like the other Fortnite updates in Season 7, the v17.30 update is pretty huge in content. One of its major highlights is the release of the Grab-itron gun, which can pick up random objects like rocks and throw them directly towards the enemies.
Players can find the Grab-itron gun in chests and it is an epic-tier item. They should also have a great chance of finding the item if you end up with the epic rarity in the Mothership mini-game. However, if you feel lucky, the Abstrakt (NPC) near Retail Row sometimes sells the Grab-itron gun for 600 gold. Here is a map of the location of the NPC in Fortnite.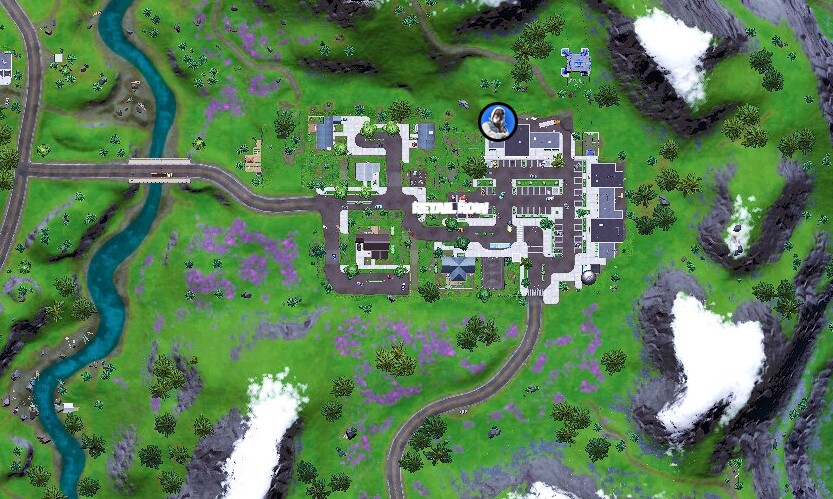 How does the Grab-itron gun in Fortnite?
If you do manage to get your hands on the Grab-itron gun, you can use it to levitate objects and turn it around as well. The weapon works similar to the shining ray of the UFOs which lifts objects by locking onto them first. Players can simply use it to damage enemy players or their builds in middle of a fight. Moreover, there is a lot of potential with the gun to use the environment wisely and defeat enemies.
Epic Games initially teased the Grab-itron gun in their battle pass trailer, where Rick used the weapon to grab a Taxi and throw it at a gas station to blow his enemies up. Since then, the item has been highly requested by the community. Now that it is finally here, players can finally use the gun to do silly things and have fun in Fortnite.
If you'd like to see a video on finding the Grab-itron gun in Fortnite, check out the video shown below!
Check out our Fortnite Chapter 2: Season 7 Guide on Pro Game Guides.