Gifting in Fortnite is a popular phrase nowadays. More often than not, you'll likely hear a player in Squads either asking for someone to buy them a skin, or offering to gift someone one of theirs. Usually, these people are either joking, or trying to scam you, so we don't recommend listening to them. However, every once in a while you or someone else might be willing to gift a skin, but not know how! We're here to help with that.
How to Gift Skins and Items in Fortnite
Gifting has been made easy in Fortnite and can easily be accessed from the Item Shop. As of Chapter 2 Season 5, you can't gift skins you currently own in your locker, but you can gift skins in the marketplace. No one is sure why they removed the ability to gift skins from your locker, but we can hope that they might bring it back someday. For now, follow the instructions below to see how to gift Skins and Items from the Item Shop.
IMPORTANT: You cannot gift skins unless you enable 2FA for your account! This assures that no one is using your account for nefarious purposes, particularly to buy and gift skins.
Step One: Open the Item Shop
Believe it or not, not everyone knows where the Item Shop is located. You can access it in-game by loading the main screen, where you can select game modes and view your friends list. We've highlighted the Item Shop menu button in the image above. It is on the top of the menu screen, aptly titled Item Shop. Click there to access it!
Step Two: Select the Item You want to Send as a Gift
Anything can be selected! This includes dances, skins, wraps, and emotes! Simply select the item you want to gift to your friend, and it will open the item page. The item page is where you will select to send it as a gift.
Related: Fortnite: How to Change your Name - Pro Game Guides
Step Three: Select Buy as a Gift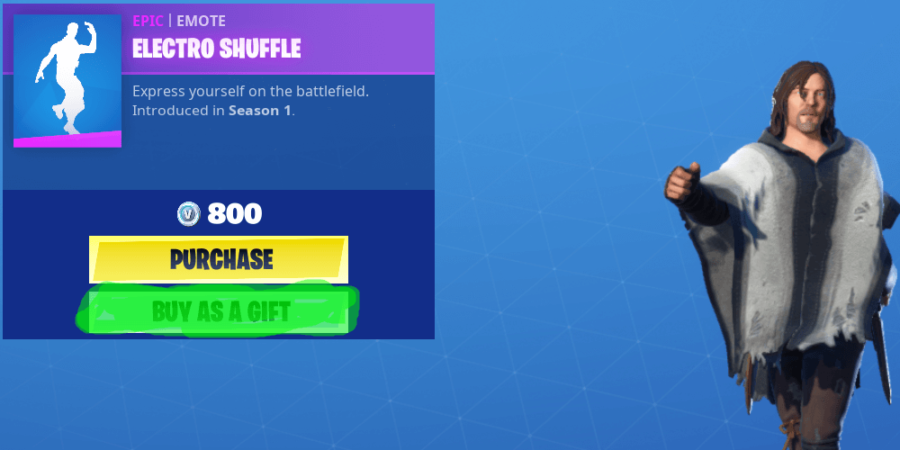 We told you sending a gift has been made a lot easier! This isn't the last step, but it's pretty intuitive once you select an item. When you click Buy as a Gift (highlighted in the image), it will take you to the page for you to select which friend to whom you'd like to send it.
Step Four: Choose Your Friend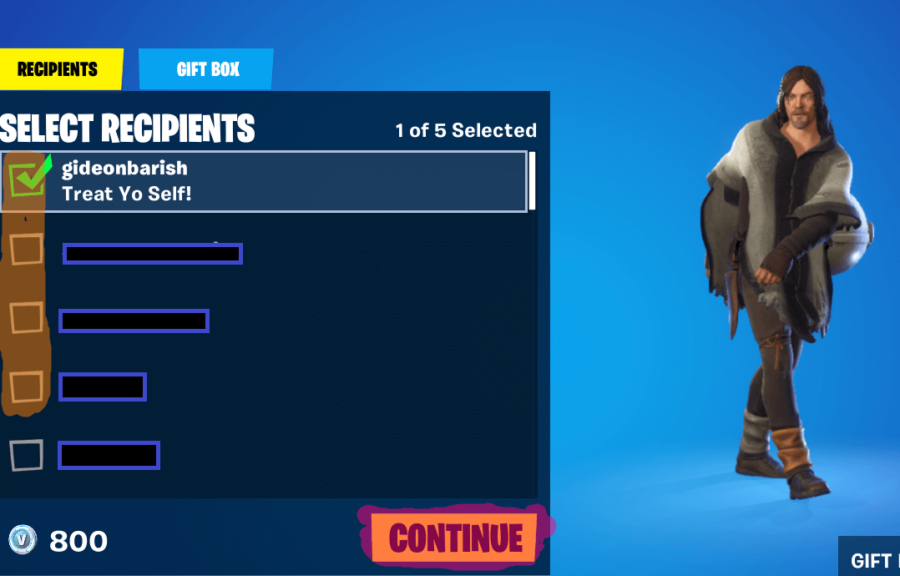 We know; you likely have so many friends that you simply don't know to whom to send the gift. However, once you solve that puzzle, click the checkbox next to their name (highlighted in orange). You can select more than one person to send it to, but it will cost more V-Bucks. No One Item Fits All here! Once you've selected your friend(s), click Continue to go to the final screen.
Step Five: Send it!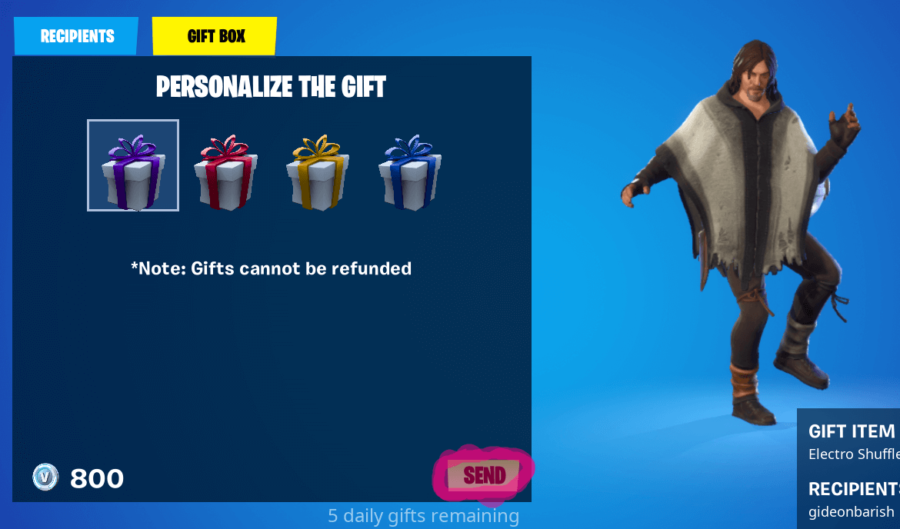 As highlighted in the image above, all you need to do from here is click Send. Once you've do that, you're done! Your friend will see their shiny new item in their Fortnite locker!
Since you cannot send gifts from your Locker, you, unfortunately, can't complete a mission to earn a skin just to send it to your friend. We genuinely hope that they allow us to send already owned skins at some point as they have in the past!
Want to know where all the current XP Coins are on the map? Check out our Guide of all XP Coin Locations!