In Fortnite, you can now enjoy the newly added Reality Augments, significantly improving your gameplay in combat. This unique perk will keep appearing the longer you survive, and that's all you got to do to unlock the Reality Augments. Once the countdown stops and the Reality Augment is ready, you will be to activate it. You can choose between two Reality Augments, stack up to four, and use the unique combination with other weapons to increase your chances of winning. One such Reality Augment is the Danger Hero. Here's how to use a Danger Hero in Fortnite.
What does Danger Hero Augment do in Fortnite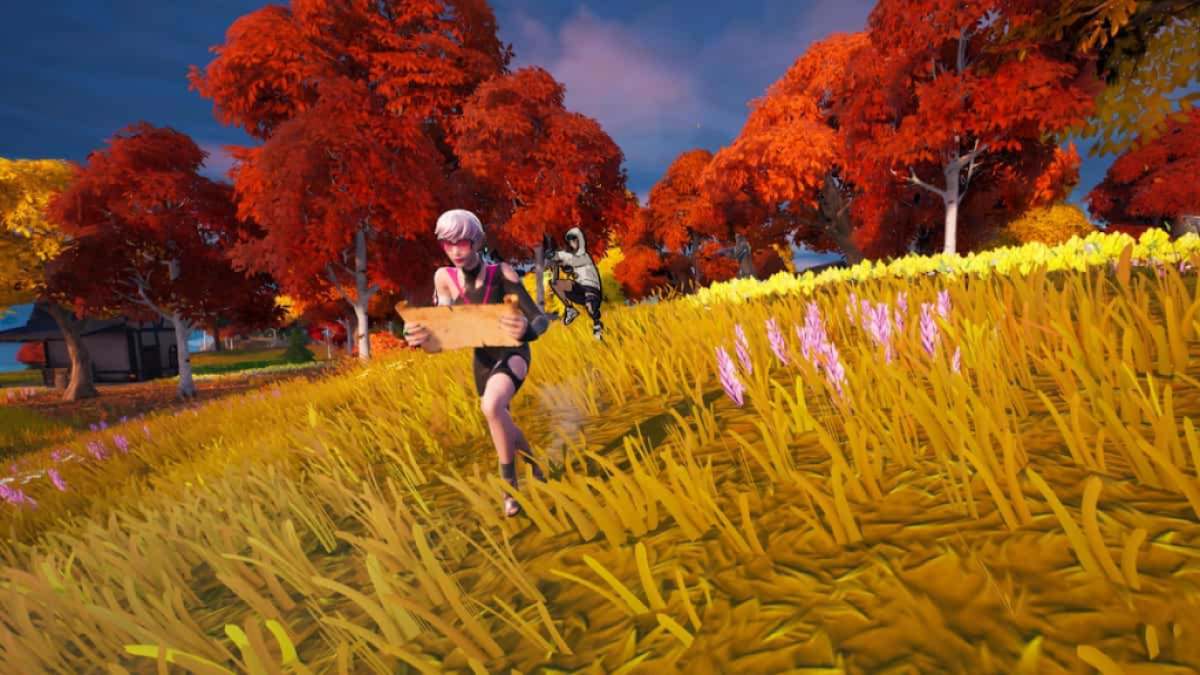 Danger Hero is one of the new Reality Augments in Fortnite Season 4 Chapter 1. It falls under the Combat category. In Fortnite, you are bound to get attacked and lose health and shields. This means if you don't have any consumables like Slap Juice or Shield Potions to replenish health, Danger Hero can come in handy. Danger Hero is a unique perk that replenishes your health and gives a slight movement speed boost when your shield is broken.
Once activated, this is a momentary aid that helps you survive longer until you find a safer ground or consumables to replenish health and shields. It also boosts movement speed, similar to Bangalore's Tactical ability from Apex Legends. Since Reality Augments appear at random while progressing and surviving in the game, be sure to select Danger Hero once it appears. These Reality Augments will last until you are eliminated from the match.
Best Augments to use with Danger Hero in Fortnite
You can combine different Reality Augments with Danger Hero to get an edge over your opponents and to survive longer in the game. Here are some of the best Augments you can combine and use in Fortnite Chapter 4 Season 1.
Bush Warrior: The Bush Warrior Augment falls under the Mobility and Scouting category. It allows you to replenish your health and partial shield while taking shelter inside a bush. Combing Danger Hero with Bush Warrior will help you retaliate faster when an opponent is trying to ambush you. With Bush Warrior, you can heal quickly and get back in the fight.
Soaring Sprints: Soaring Sprints is an Augment that lets you jump higher while sprinting. However, you cannot do so if the character is running low on stamina, which makes Danger Hero a perfect combination. You can easily reposition away from the opponent using Soaring Sprints after your shield gets broken. While engaging in a gunfight, skilled players can rush opponents by combining these two Augments when both parties are low on shields. You can replenish movement speed using Danger Hero and move quickly toward the enemy to eliminate them.
Tactical Armory: The Tactical Armory belongs to the Combat category, which grants you Tactical AR and Combat Shotgun. The Tactical AR comes with a red-dot sight giving you the upper hand in mid and long-range combat. This is one of the most accurate Assault Rifles in the game right now, and combining the right perks will help you get more eliminations.
To find out more on Fortnite, check out Fortnite Leaked Skins & Cosmetics List (Chapter 4 Season 1) on Pro Game Guides.