If you can't get enough of Marvel heroes, then you're in luck because the Silver Surfer has been leaked and now looks like it will be in the shop in a matter of days! The German version of Fortnite accidentally posted the Silver Surfer promotion image into the game early. This means that the pack and cosmetics are likely going to be releasing very soon.
While we already had the leaks of the Silver Surfer in the files, no one was quite sure when Fortnite might release the bundle. However, we now know that it will be very soon with the leak. The promotion image and text were found in the game and are the following: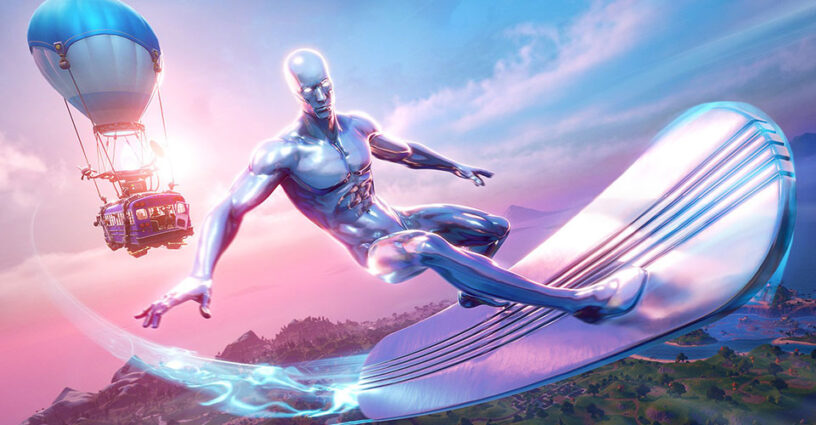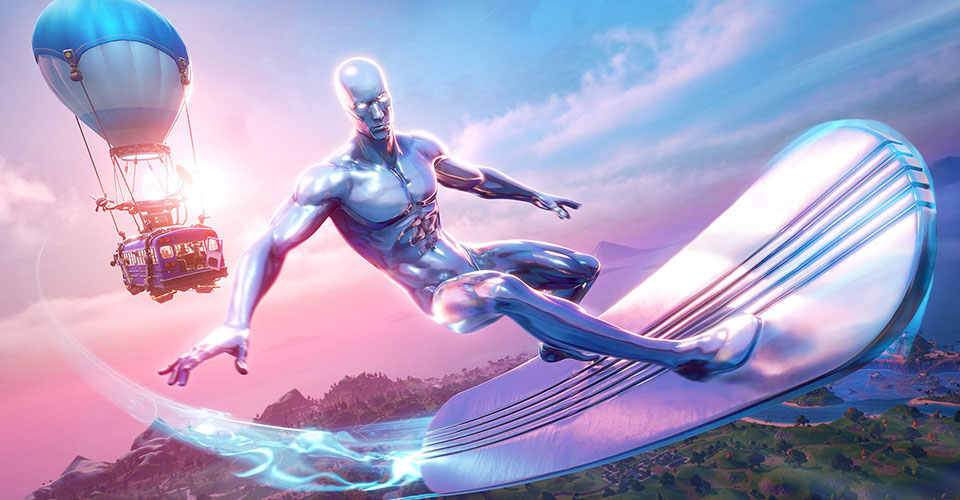 He was once a herald of Galactus, but now he is a powerful ally in the fight against the galactic threat.
Not only can you get the Silver Surfer skin, but you can also get his Surfboard, Reflector Wrap, Herald's Star Back Bling, and Silver Surfer Pickaxe. If you want them all, you will get a reduced price by nabbing the bundle!
This doesn't appear to be the last new Marvel skin we're going to get this season. We had a recent leak that made it seem like Black Panther is going to be playing some kind of role in the game going forward. Not only did he have some abilities leaked, but it looks like there will be a Panther Monument POI you can visit on the map! While these are from leaks, they seem pretty solid because they are based off of information from the files.
The season has just started and there's so much new information out there right now! You can find all of our coverage in our Fortnite category. We've also been compiling all of the details on everything to do with the new Battle Pass in our Season 4 Guide.