Another week has gone by which means we have gotten ourselves a new creative hub in Fortnite! This one is pretty awesome and represents a museum style look that explores some of the classic elements that have been in the game, as well as put you on the path of solving the mystery of the Zodiac Sign code! We'll delve into what you need to know about this and you can complete the quest.
To start off the quest, head over to the Zodiac Library sign and interact with the lit obelisk on the side of it. This will open up the elevator doors and allow you to access the top floor of the library.
The elevators are on either side of the room, so they should be pretty hard to miss. Once you enter inside of one, you will be instantly teleported to the top of the room. Now the fun begins! Run around the area looking for books that give you clues to what each Zodiac sign will be in the code. There are four in total, and you will need to enter them in the correct order.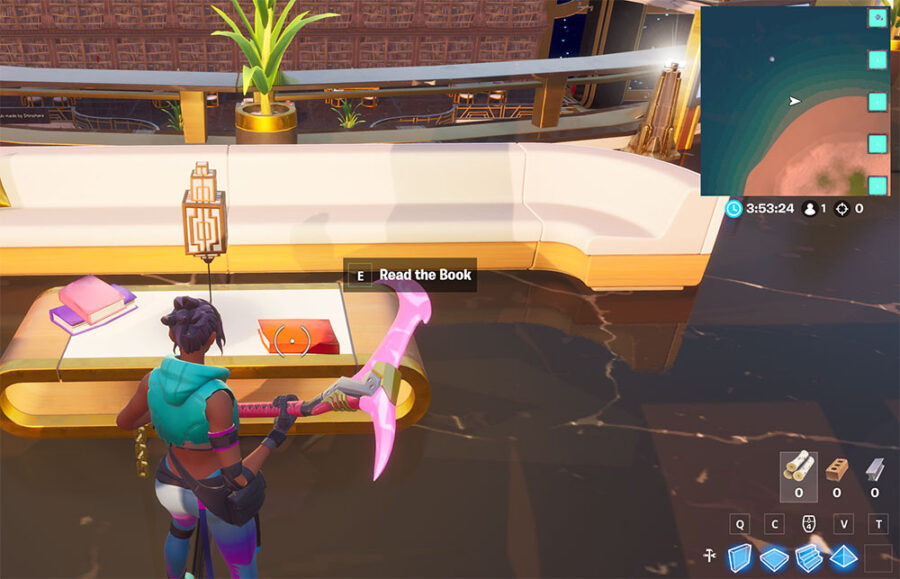 If you aren't really familiar with the Zodiac then you probably aren't really going to know what each of these clues are referring to. So, you can go around the top floor reading books and deciphering clues, or we can just give you the code right now.
Head to the center of the top floor around the big hole in the ground and there will be lit obelisks you can interact with that represent each sign of the Zodiac. Press these in order: Pisces, Gemini, Sagittarius, Libra. You can then enter Shinohara's Office which is located over at the Matchmaking Test area. Go inside of there and look through the telescope to see the cool looking constellation. Go to the desk in the office and interact with the computer to Unlock the Great Door. Go to the featured hub area and through the now open door to check out the final constellation by looking through the telescope!
If you need additional help, check out our video that shows how to complete it: