The latest Fortnite update brought forth the Resistance Week 8 Quests to the game, and players have to complete every stage of these challenges to earn XP. One of the Quests requires players to collect signal jammers placed by the Imagined Order to stop the Seven. Completing this Quest will reward players with 23,000 XP. 
Where to establish device uplink near Logjam Lumberyard or Shifty Shafts in Fortnite?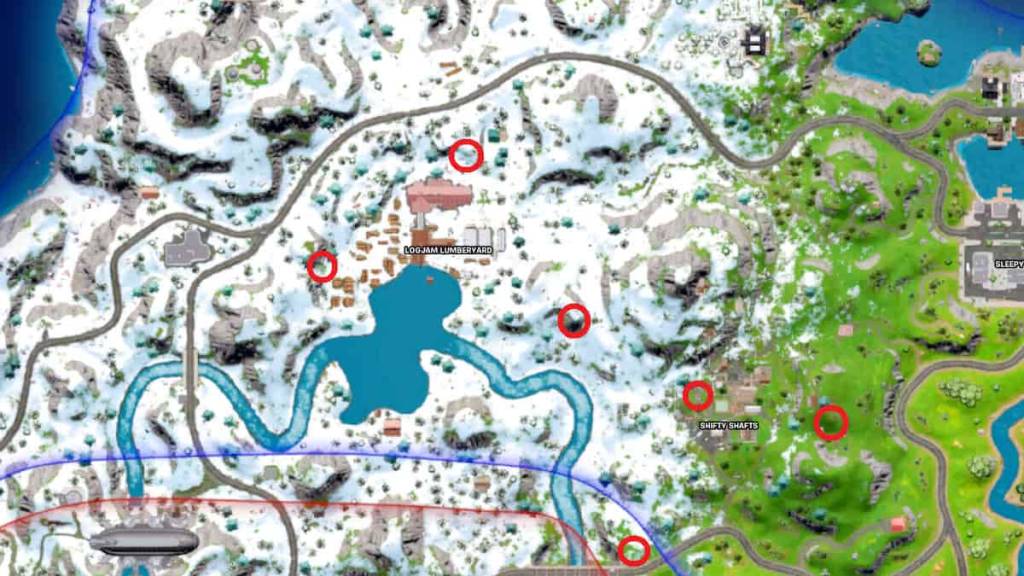 To start this Quest, players will first have to establish a device uplink near Logjam Lumberyard or Shifty Shafts. Follow the map image above to land any one of the locations marked with red circles to start the first stage of this Quest.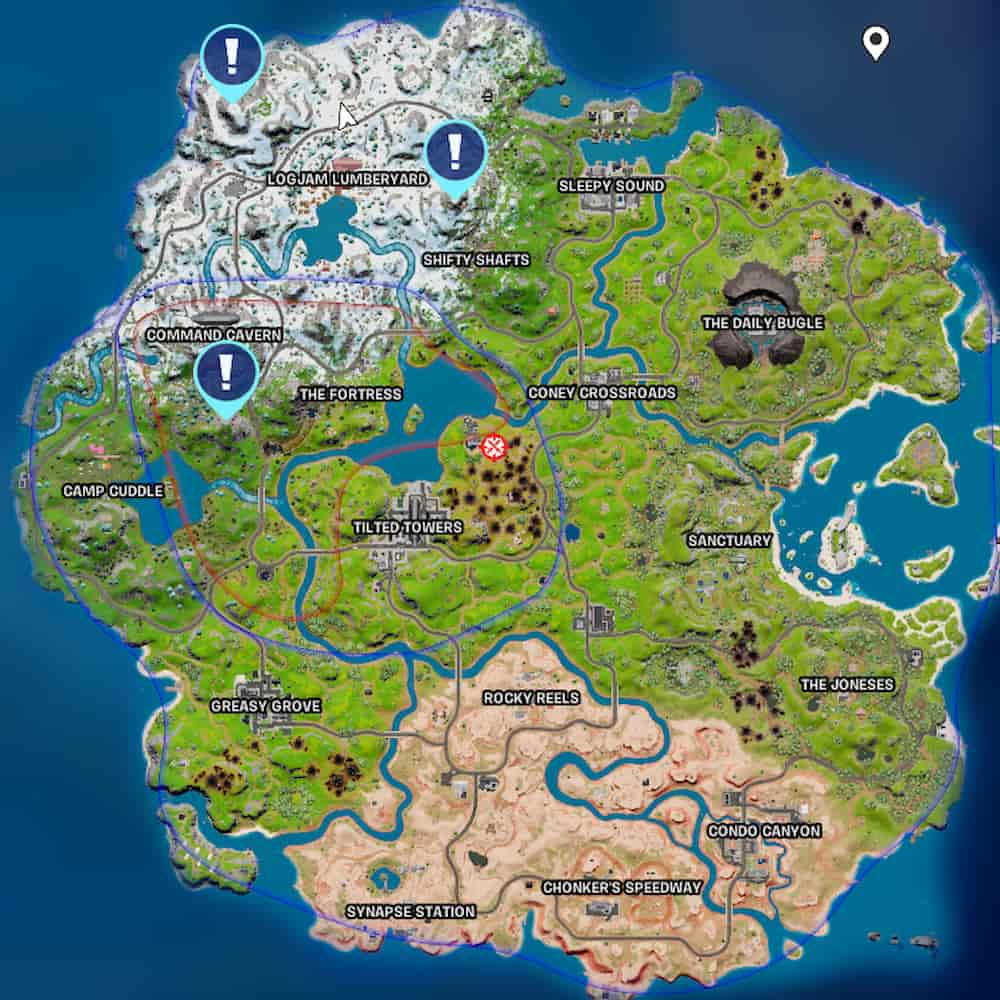 Related: All Omega Knight Level Up Token locations in Fortnite – Guides for every week!
Once that's done, players will have to head over to various locations around the map to collect signal jammers. You will only have to collect three signal jammers to complete this stage of the Quest. Players can follow the map reference above to locate all three signal jammers.
The first one is located north near Seven Outpost II, on the northern side of the map. The second one is located on a mountain east of Logjam Lumberyard. Similarly, players will find the third signal jammer on top of a cliff located south of Command Cavern.
After collecting all three signal jammers, the final stage of this Quest requires players to swim in the water. Jump inside any of the water bodies you see find all across the map to complete this stage and earn 23,000 XP.
Wondering how to complete all the Milestone Quests in Season 2? Check out All Milestones in Fortnite Chapter 3 Season 2 on Pro Game Guides.