You may have noticed some new Fortnite cosmetics hitting the Item shop, such as the Ferrari Bundle, which includes Maranello Racer, Modena Icon, and Ferrario Turbo. But that is not all they've added to the game. You can find the Ferrari 296 GTB in the game!
There are also Ferrari 296 GTB challenges, and they are the same as the Whiplash challenges already in the game for Week 7 quests.
Reach Top Speed in a Ferrari 296 GTB
Complete Ferrari 296 GTB Time Trails
Drive a Ferrari 296 GTB through the Storm
Once again, though, the biggest hurdle is locating the vehicle. The best place we've found to find it is Holly Hatchery, or more precisely the gas station to the west of Holly Hatchery, just above Viking Vessel.
Related: Where to find a Whiplash in Fortnite Chapter 2 Season 7 Week 7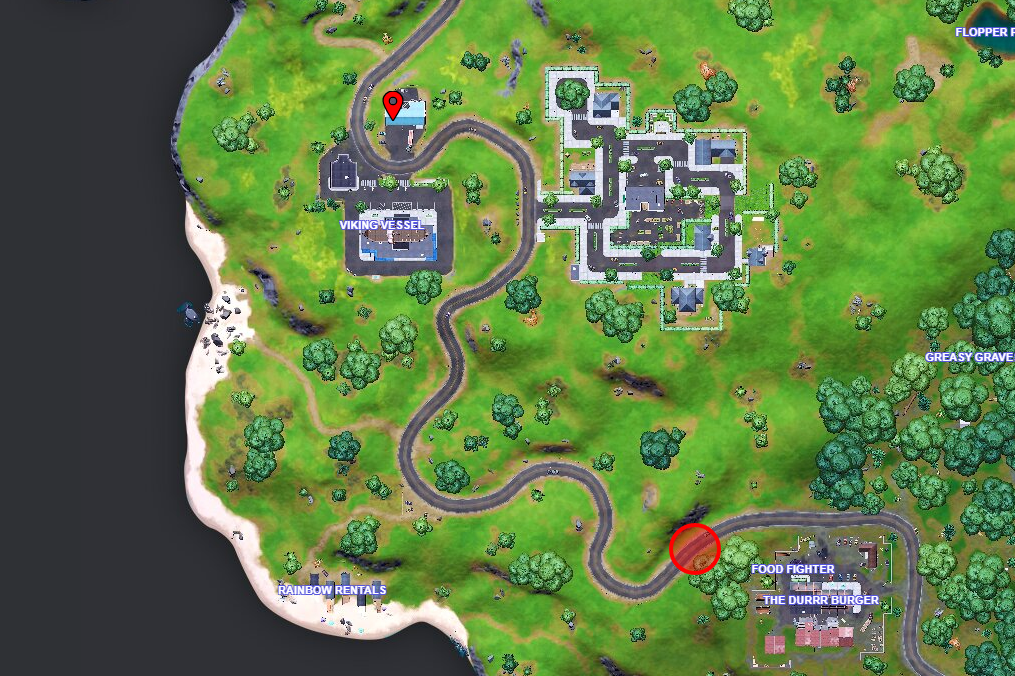 The Time Trial location is marked with the red circle and drive through each blue checkpoint that appears once you've started.
To reach the top speed, make sure you've got a full tank, find a long stretch of road, put the pedal to the metal, and boost as long as possible, on the straight round if possible for the best possible speed boost. Even better if the road you are driving is going into the storm, as that's two challenges with one car.
Don't forget to check out our full Fortnite Chapter 2 Season 7 Guide, which covers all updates, mechanics, and features of Season 7!