In the latest Fortnite Chapter 3 Season 2 update, Star Wars NPCs, weapons, and cosmetics were added to the game. The E-11 Blaster is one weapon that was added, and players can acquire it by interacting with Stormtroopers NPCs. You can purchase the E-11 Blaster Rifle from Stormtroopers in exchange for Gold Bars.
How to get an E-11 Buster in Fortnite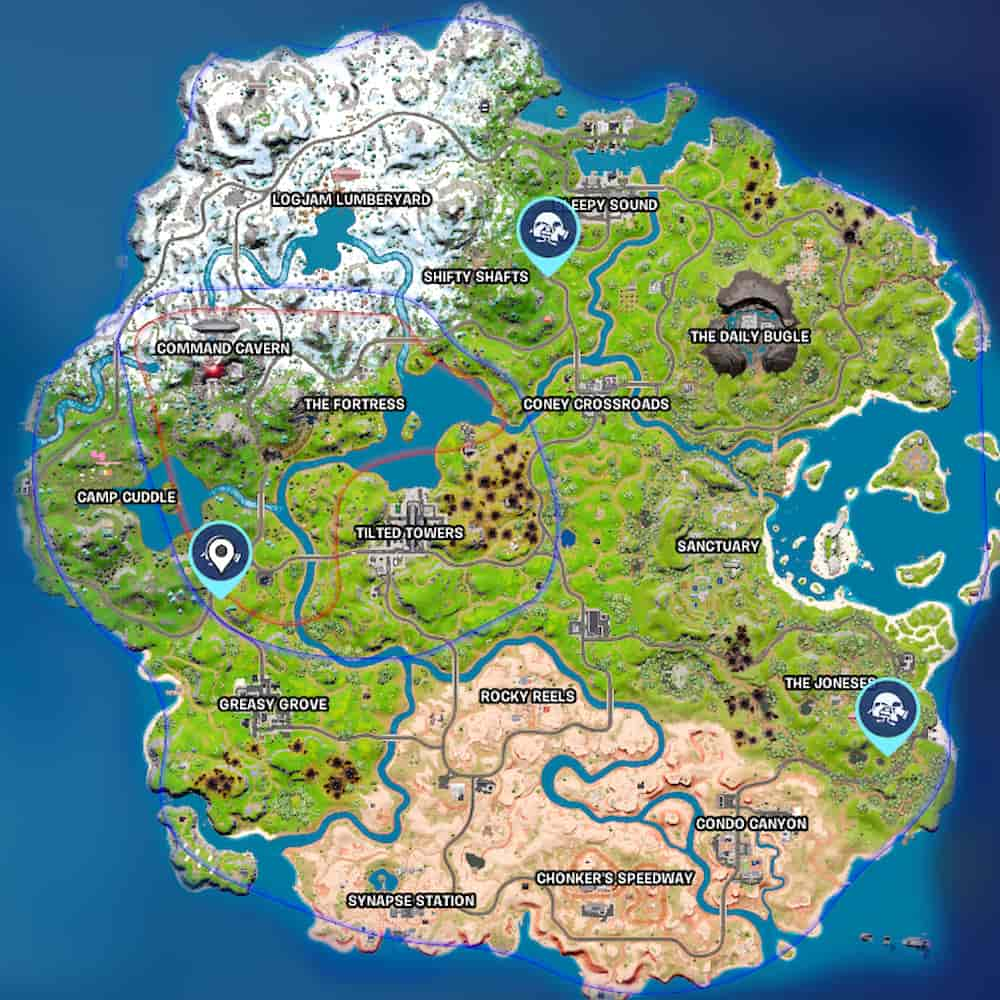 There are three Stormtrooper Checkpoints currently in the game. Follow the map below to land at any of them and purchase an E-11 Blaster Rifle from Stormtrooper NPCs. E-11 Blaster Rifles will also spawn as ground and chest loot in Fortnite Chapter 3 Season 2.
Star Wars Quests were also added to the game, and players will have to complete all of the challenges to earn massive amounts of XP. One of the challenges requires players to damage opponents with an E-11 Blaster Rifle from 30 meters. To complete this challenges, land at any of the Stormtrooper Outposts set up across the map in-game.
Related: How long is downtime for Fortnite
Since there are only three Checkpoints, players need to be careful while landing at any of these, as several other players will attempt to complete the quests. We recommend players land with their squad at the farthest Stormtrooper Checkpoint to complete these Quests quickly.
Wondering how to complete all the Milestone Quests in Season 2? Check out All Milestones in Fortnite Chapter 3 Season 2 on Pro Game Guides.