Fortnite Chapter 4 Season OG is bringing back the nostalgia for players by unvaulting weapons from the past. With the Season 6 hotfix update, the Clinger has been added back in-game. Here's how you can find and use it in Fortnite Season OG.
How to find the Clinger in Fortnite Chapter 4 Season OG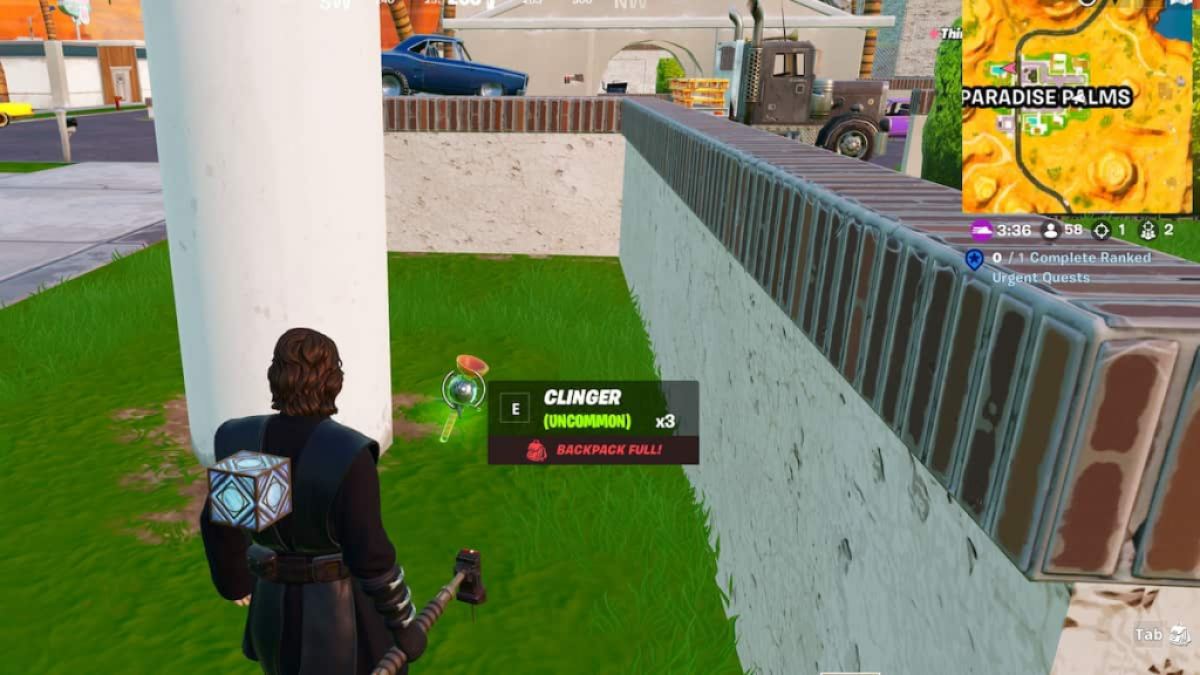 In Fortnite Chapter 4 Season OG, you can find the Clinger through floor loot, chests, and supply drops. You will find it very easily as floor loot in almost all the POIs and landmarks. During my playthrough, I found this explosive weapon just after landing in the Paradise Palms, Lucky Landing, Loot Lake, and Tilted Towers POIs.
Weapons and utility items spawn at different locations in each match, so I recommend searching across the map as much as you can to get these unique items. The Clinger is fairly easy to locate and frequently available in the various POIs, unlike other items like the Grapple Glove or the Mounted Turret.
Related: Where to find Port-a-Fortress in Fortnite Chapter 4 Season OG
How to use the Clinger in Fortnite Chapter 4 Season OG
Using Clinger is pretty easy and comes in handy while dealing damage to enemies. Simply equip it, and throw it on either a vehicle, an opponent, or a structure. The Clinger once thrown in the right direction will attach itself to the object. In about three seconds, it will blast so make sure your aim is spot on. I like to sneak up on opponents while wearing a Bush (legendary item) and then stick the Clinger before engaging them. This way, you can get a few easy kills by covertly moving in and out of fights. Similarly, you can throw Clingers at Port-A-Fortresses to partially break the sides of the structure.
In Build Mode, players can make use of this explosive weapon while an enemy is building structures to either hide, heal, or plan an attack. You do not have to waste time trying to demolish the structure by firing or using your pickaxe. Simply throw the Clinger in the direction of the structure and once it's demolished, prepare to chase down your opponent to get the elimination.
To find more on Fortnite, check out Fortnite OG Chapter 4 Season 5 Loot Pool on Pro Game Guides.