A new boss fight has started to randomly spawn on the island of Fortnite. It will take some skill and cunning to defeat it, along with the probes that it spawns. If you're able to to take it down, you can get yourself a legendary Rocket Launcher and a whole lot of other loot for your troubles. While the Gorger is usually going to be your target, if you're looking to complete a challenge in week 4, then the probes are what you are looking to destroy!
How to Locate Gatherers
To find Gatherers in Fortnite, you are going to need to locate a Gorger. These spawn randomly around the map in fairly predictable spots. They usually appear on the outskirts of named locations, and they show up in each new game of a normal match. You can identify their location by observing the red beam that fires down from the sky in the beginning of a match. Once you engage with the Gorger, it will spawn smaller probes that are called Gatherers.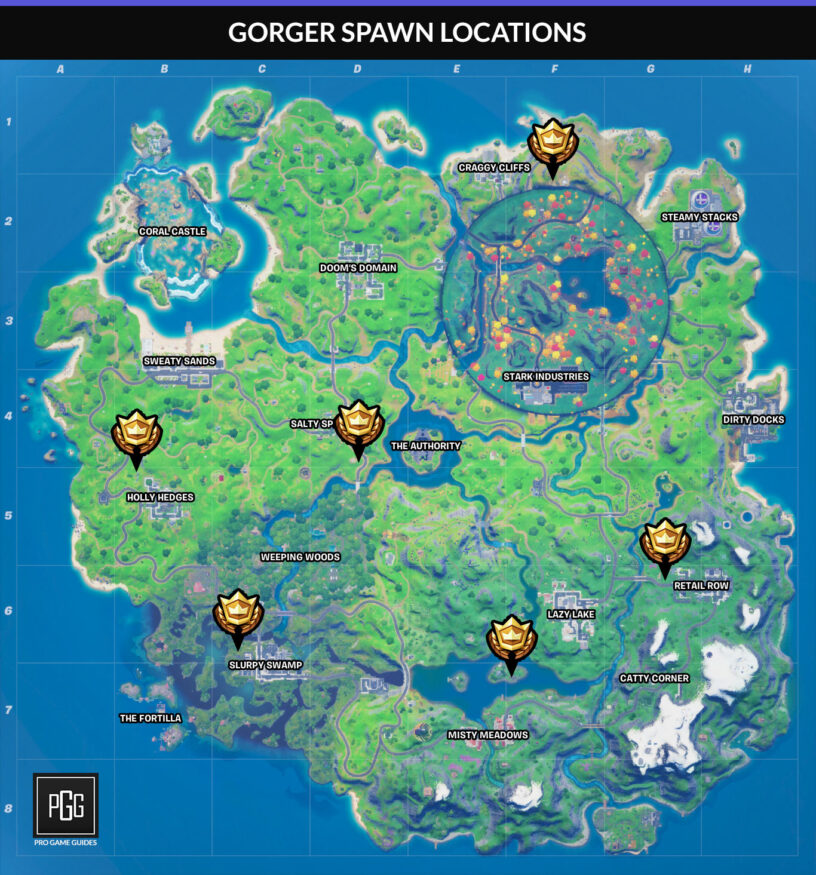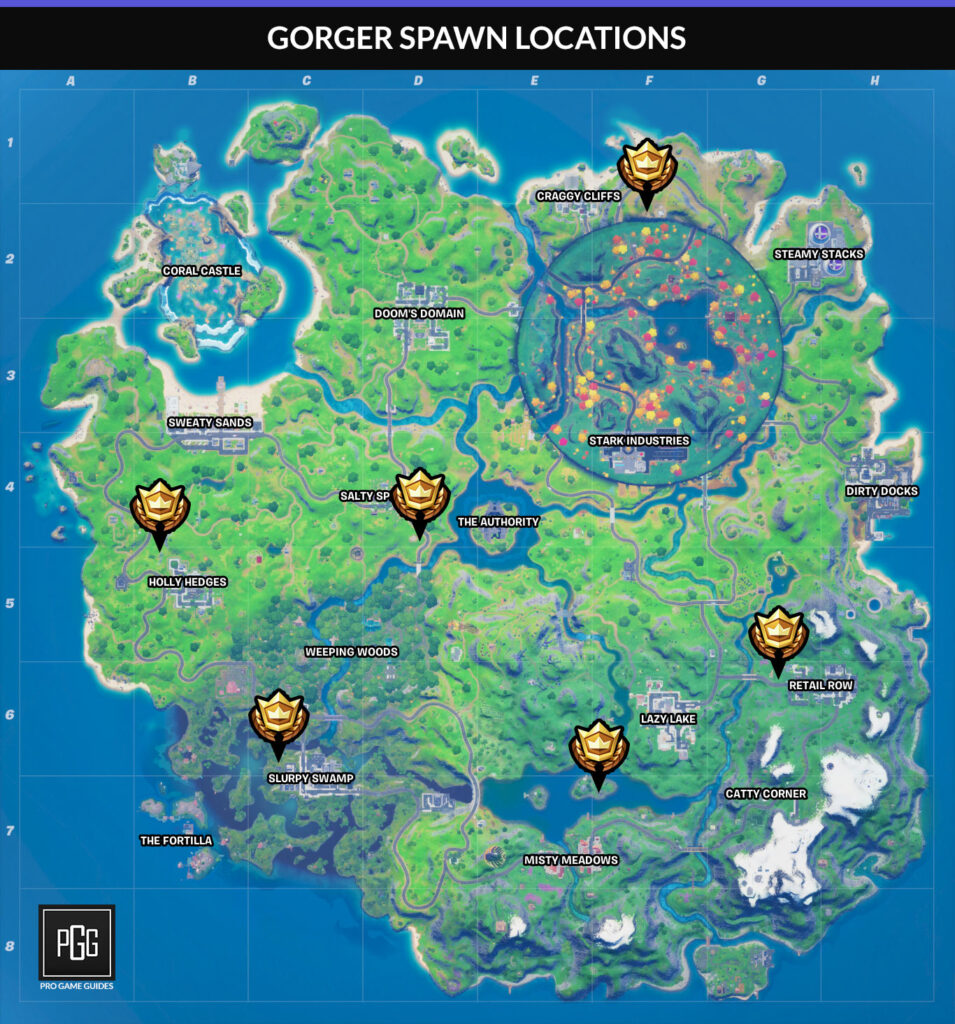 When you start your fight with the Gorger, it will release two Gatherers out. You can fire at the areas where the Gorger spawns them out to deal damage to it. You can hit the Gorger in its yellow glowing engines, its eye, and in the yellow openings when it releases a Gatherer. To make the Gorger open up again, you will need to destroy the two Gatherers that were released.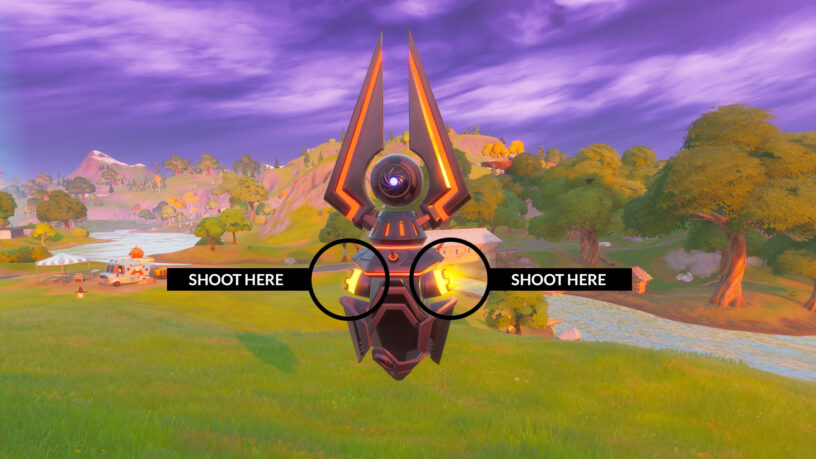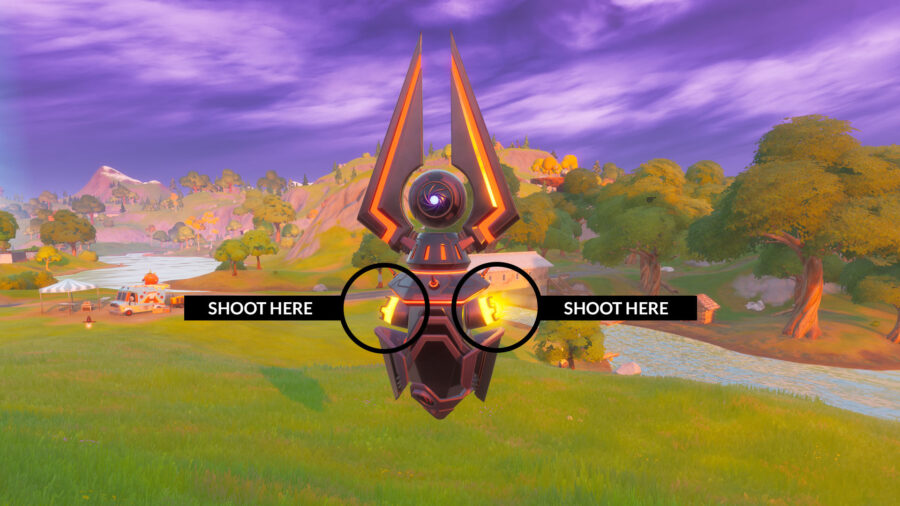 If you're on this post, then you're likely attempting to complete either the destroy 20 Gatherers or deal 10,000 damage with Gatherer's remains challenges for week 4. When you knockdown a Gatherer, you have a brief period to pick it up and use it as a weapon. If you don't grab it in time, it will start to beep and will eventually explode and dish out damage to anyone nearby. So, to do both of these challenges, you will want to be close to the Gatherer when you knock them down so you can pick it up and use it as a weapon immediately.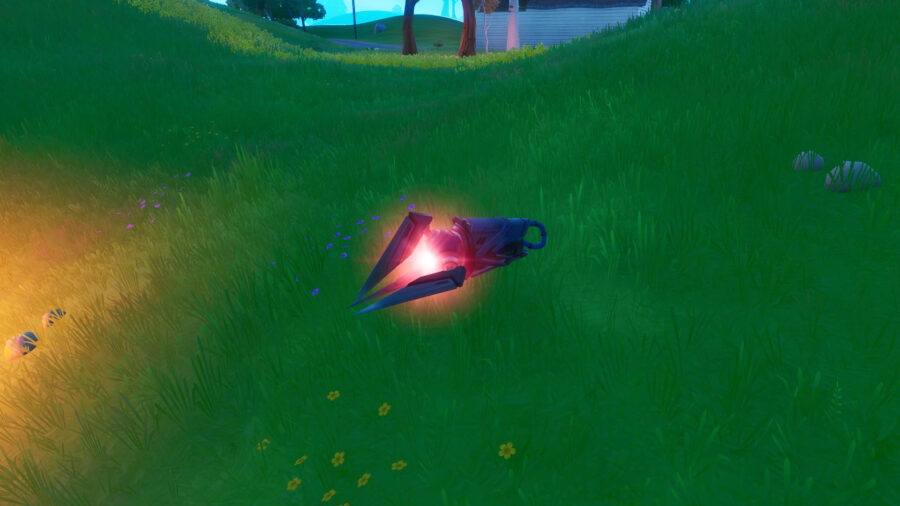 The Gatherer weapon has two fire modes. One of them is a single shot that can deal damage to the Gorger even if the weak-spots are exposed or not. You can also hold down the fire button and unleash a large projectile that will explode on contact with a surface. This deals AOE damage and will hit anything nearby the explosion. The issue with the charged up shot is that the weapon will be destroyed once you use it. You will need to grab another downed Gatherer if you want to have it as a weapon.
To complete the destroy Gatherers challenge, you will just want to grab a downed Gatherer and destroy any other ones that the Gorger releases. You can likely do this all in one fight, as long as you can avoid being eliminated by the Gorger. This will also get you a lot of damage towards the 10,000 you need to complete. This challenge can be done with a group, so gather up your friends and have them grab some Gatherers and start dishing out damage with them. You can use them against other players, so that could be another option in dishing out more damage. A loot shark or henchmen would also be good targets for using the weapon on as well!