In Fortnite Chapter 4 Season 4, you'll get to use various unique mythic weapons from previous chapters. Midas' Drum Gun, an assault rifle was first seen in Chapter 2 Season 2, is one of these weapons. This is a fully automatic AR that can be used to dominate fights at close range. Naturally, you need to know where to find this exceptional weapon this season. Here's how to get Midas' Drum Gun in Fortnite.
Midas Drum Gun Location - Fortnite Chapter 4 Season 4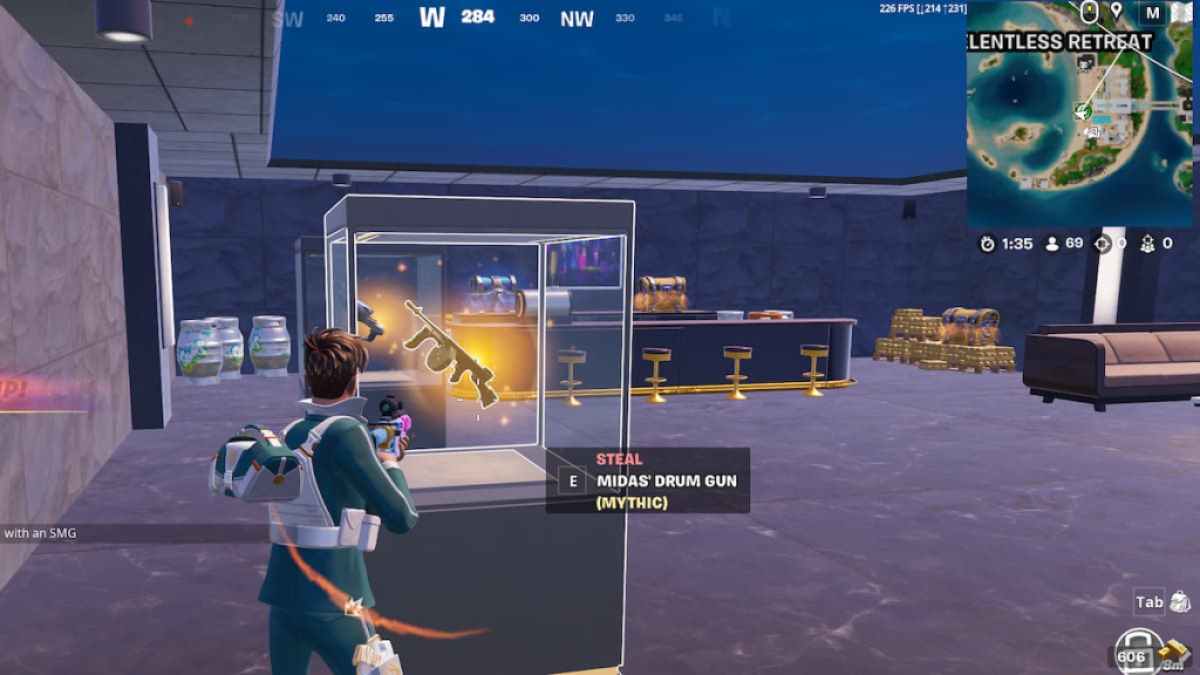 Midas' Drum Gun and other mythic weapons are locked inside Kado Thorne's properties around the map, and you can obtain them by infiltrating these locations in Fortnite Chapter 4 Season 4. These properties include Sanguine Suites, Relentless Retreat, and Eclipsed Estate. All of these bases are heavily fortified with laser grids, guards, and cameras, so you need to plan ahead before visiting any of these areas.
The weapon will be locked behind a glass case, and stealing it will activate an alarm that alerts the guards nearby. The other mythic weapons will disappear as you can only steal one weapon from each vault.
I found this weapon inside the vault at the Eclipsed Estate and Relentless Retreat POI. Check the yellow circle on the map image above to see the precise location of these areas. As always, Midas' Drum Gun is a popular weapon that Fortnite veterans will remember from Chapter 2. This golden weapon is symbolic of Midas' golden touch ability that turns anything into pure gold. Here are the stats for this amazing assault rifle:
DPS: 204
Damage (body): 24
Damage (head): 36
Damage (builds): 24
Fire Rate: 8.5
Magazine Size: 40
Reload Time: 2.7 seconds
Spread: 0.2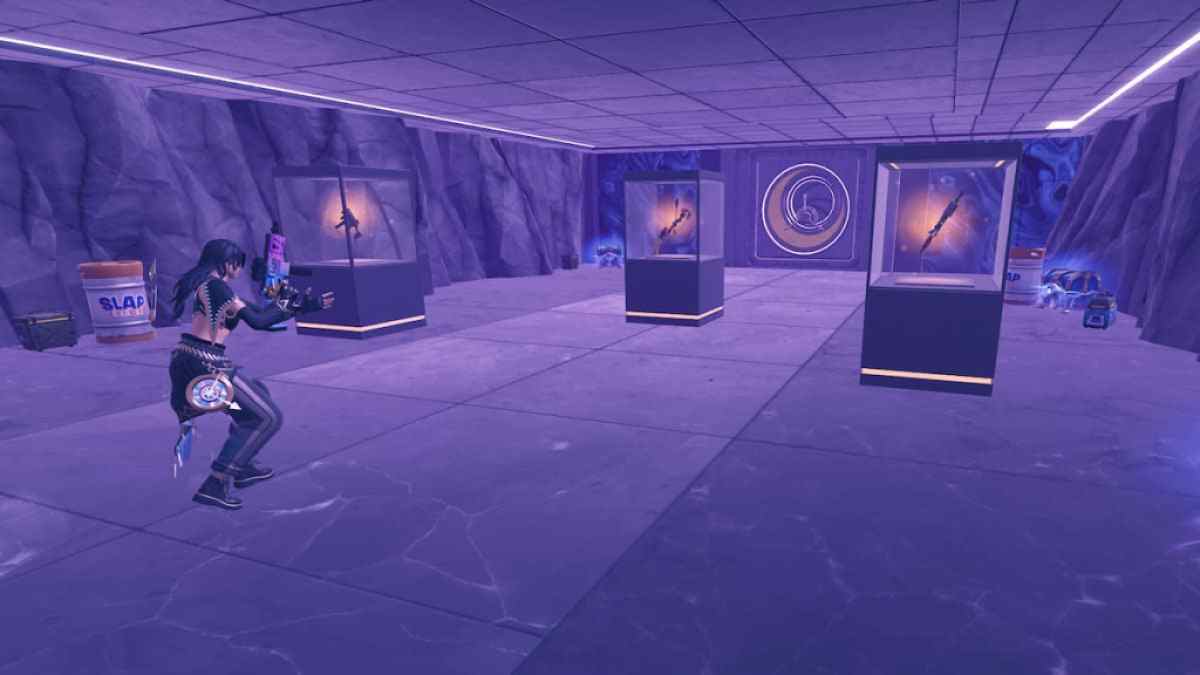 Related: Where to find Nitro Fang cars in Fortnite Chapter 4 Season 4
Along with Midas' Drum Gun, you'll also find mythics like Gunnar's Stinger SMG, The Foundation's MK-Seven Assault Rifle, Zyg and Choppy's Ray Gun, Kit's Shockwave Launcher, Kit's Charge Shotgun, Ocean's Bottomless Chug Jug, Tntina's Ka-Boom Bow. These iconic mythic weapons were stolen by Kado Thorne, and your objective is to recover them from his prestigious properties all around the map. Remember, these mythic weapons are rotated every game, so make sure to check all the other vaults at Sanguine Suites and Relentless Retreat if you don't find the weapon at Eclipsed Estate.
Wondering how to complete your Star Wars cosmetic set this season? Check out How to get the Ahsoka Tano Skin in Fortnite on Pro Game Guides.